Make the most of new-season bounty with new dishes from our favourite London haunts
Spring has finally sprung and London's best cooks are scrambling to kick off the season in full, scrumptious swing because come April: green's the word. Months of winter stews are officially behind us; in their place sprout an abundance of light, aromatic ingredients that look almost as good as they taste.
So, with colours in the kitchen swinging from beige to green and restaurants around the capital attempting to coax your jaded taste-buds out of hibernation, it's time to get off the sofa and make the rounds of the most inspiring spring menus out there.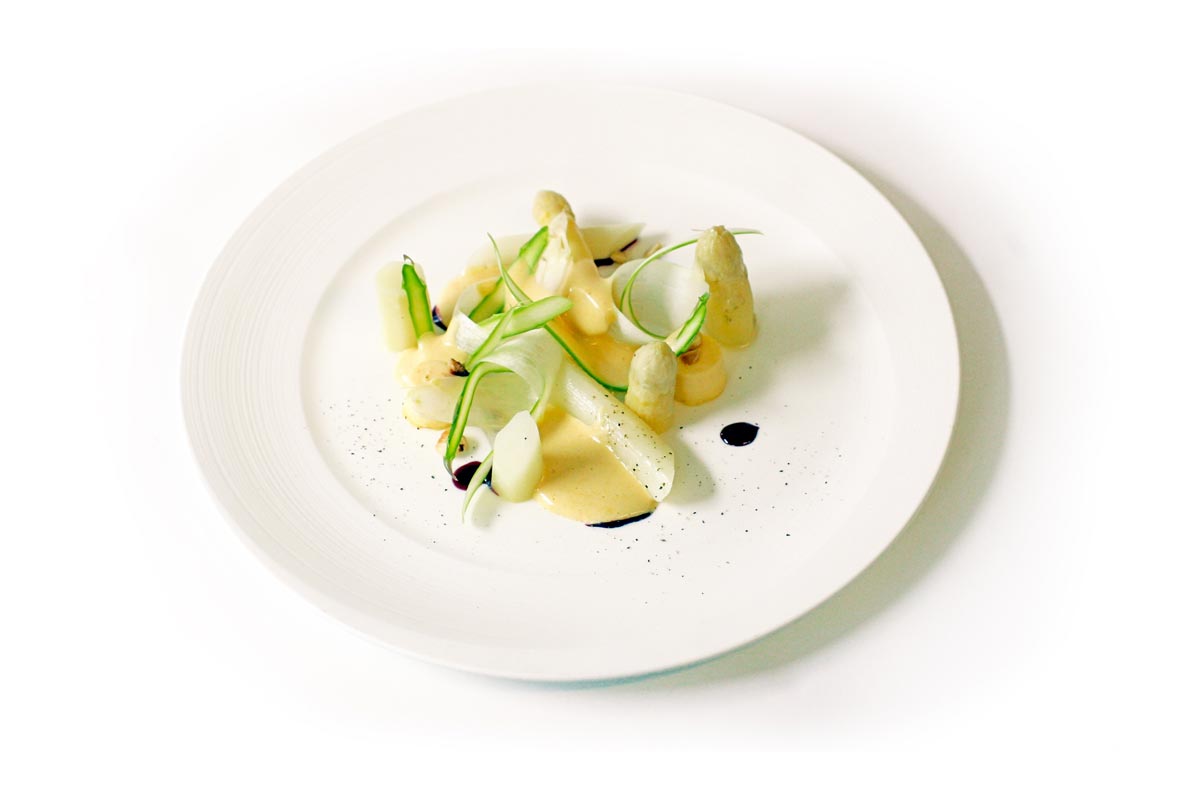 The aromas and flavours of spring have most definitely colonised the kitchen over at the Michelin-starred Gauthier Soho, from peas and truffles to scallops and North Atlantic cod.
Launched late last month, Gauthier's new menu suggests they've been getting some amazing produce in their veg deliveries, and the first course of their à la carte is dedicated entirely to asparagus. Other treats include graffiti aubergine, albino broccoli, early peas, nettle, rhubarb, alexander buds and delicious large morels – zingy, cleansing and full of the savour of rich, fertile earth.
Prices start at a very reasonable £75 for an eight-course tasting menu, or bump it up to £135 with their sommelier wine pairing.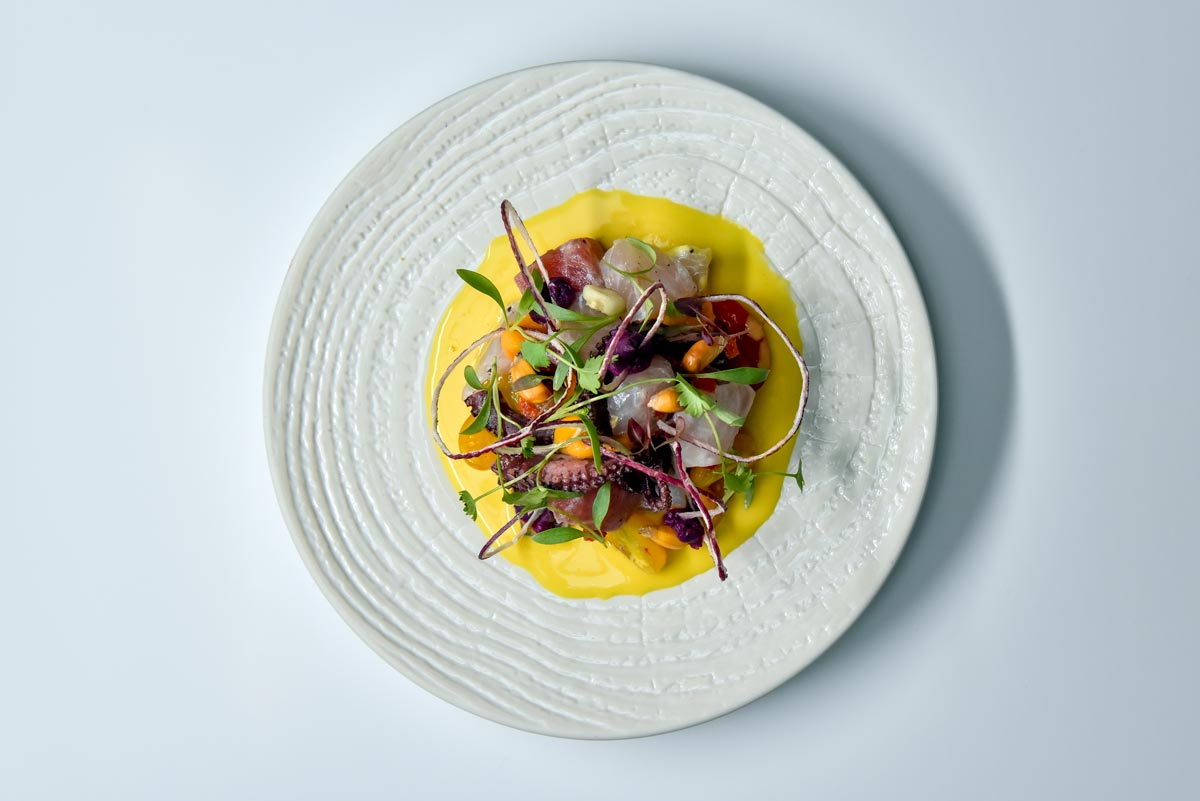 Nothing screams spring like raw fish marinated in citrus juice and spices, which is why we're thrilled that the team behind our favourite Peruvian joint (LIMA Fitzrovia) has unveiled a sun-splashed brunch menu, brimming with never-before-seen dishes and table-friendly pisco punches.
Alongside his Peruvian classics such as mixed tuna, octopus and sea bream ceviche with cusco corn and heritage tomato in a traditional tiger's milk, Head of Culinary Development Robert Ortiz has added an array of fresh creations such as gratinated scallops with soft poached eggs, seaweed and yellow chilli hollandaise, and maca and potato pancakes with sucking pig confit. In true Peruvian style, these are dishes made to share.
Starting at £35 for a selection of starters, mains and desserts and only available at weekends, this is the place to book for an April Sunday brunch with mates.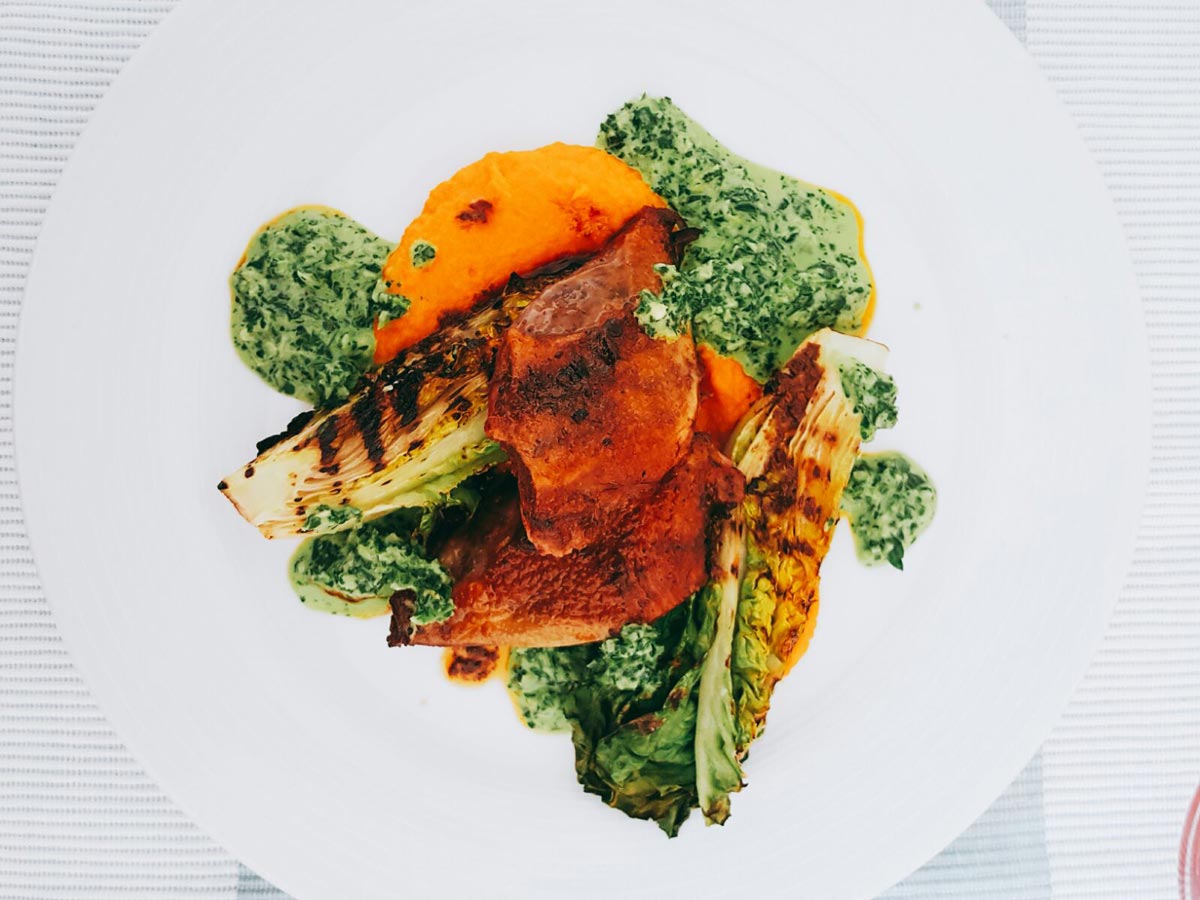 Even the most jaded eaten-it-all-before types would struggle to recall the last time they sampled a spring menu this good. Headed up by female chefs Lucy Pedder and Natasha Cook, Lupins arrives this month in Southwark's Flat Iron Square with a wonderfully imaginative range of small plates – or as Pedder and Cook put it – 'sunshine food'.
From polenta crusted anchovies with a wild garlic and onion salad, to chipotle roast pigeon with charred baby gem and carrot, to surreal spiced beef short with purple sprouting broccoli (not to mention our favourite, the ridiculously moreish vanilla yoghurt and shortbread) these smart snacks truly capture long days and warm nights.
Peddler and Cook have combined their aim not to stray too far from seasonal British ingredients with their love of global flavours to create an innovative and sophisticated collection of plates that start at just £6.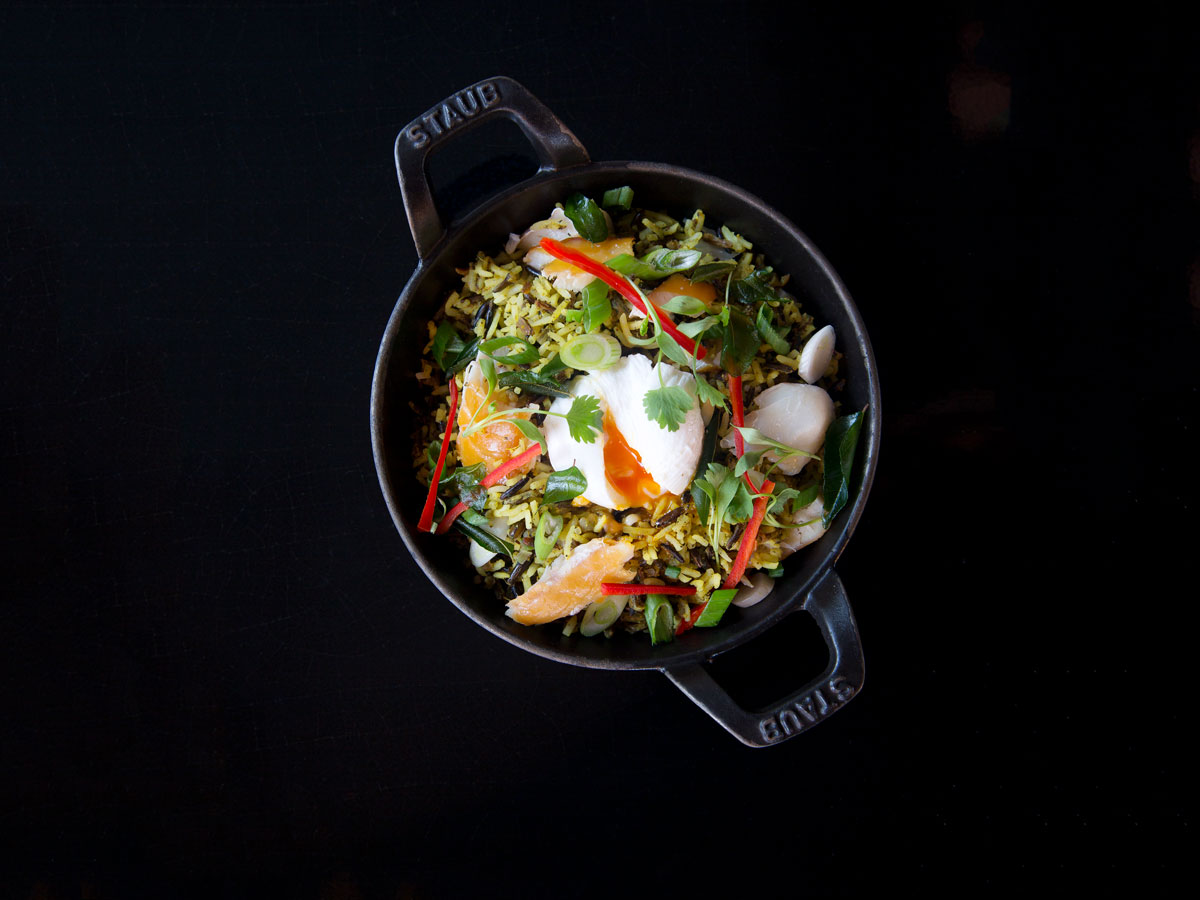 Plum + Spilt Milk have just launched their springtime brunch menu and we're officially hooked.
An eclectic celebration of modern British cuisine featuring only the highest quality ingredients, we'd expect this destination restaurant to be in particularly high demand this spring if their new Irish potato cakes with grilled smoked bacon and fried eggs or braised smokey butter beans served with two poached eggs and pumpkin seedsare anything to go by – so we'd recommend booking ahead.
Be sure to kick off proceedings with the al la carte weekend brunch – a nod to the lighter things in life by way of a selection of light first courses and small dishes topped off fabulously with a bottle of Billecart-Salmon bubbly and coffee to finish – all for the preposterously reasonable amount of just £65 for two.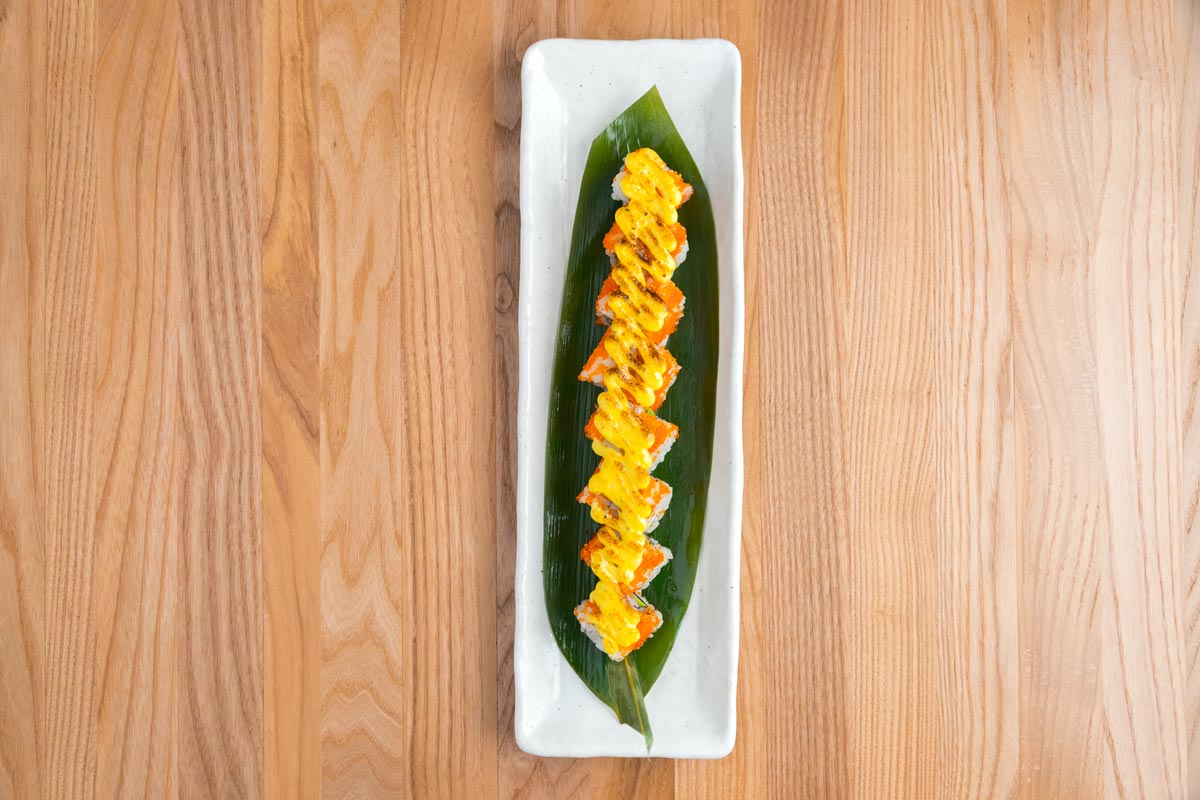 Murakami is Covent Garden's attempt to bring some Izakaya to spirit to London, emulating the little Japanese pubs designed for post-work drinks and bite-size grub.
The restaurant's new menu is riddled with soft, delectable dishes that perfectly channel the softness of spring. We're talking seasonal Garden Rolls (£6.20) with asparagus, shiso leaves, avocado and pickled ginger; the Salmon Ceviche Roll (£12.50), a futomaki roll with cucumber avocado, salmon ceviche, yuzu soy sauce and ikura; and the brightly coloured Chirashi Tart (£9.50), created with layers of sushi rice, spicy tuna, Japanese guacamole and flame seared salmon.
On the drinks front, opt for a premium Japanese beers, a classic glass of sake, or one of their crisp seasonal cocktails including the zingy Clementine & Kaffir Lime Margarita, a classic with a twist of Ocho Blanco Tequila, lime and umami seasoning, or Memories of a Geisha, a mix of Russian standard vodka, lychee, Strawberry, cucumber and fresh lemon.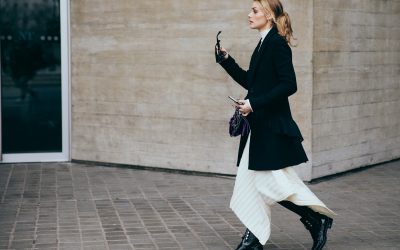 From bloggers to Editors-in-Chief, we round up the best of the street style contingent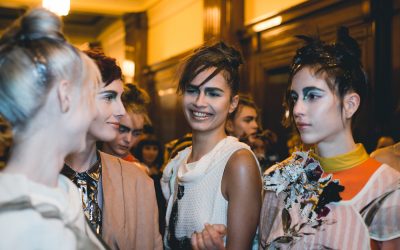 The eco-friendly brand presented a painterly, nature-inspired collection for their second catwalk appearance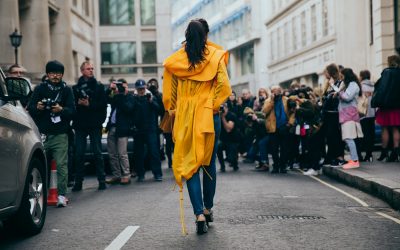 From bloggers to Editors-in-Chief, we round up the best of the street style contingent