Vast temples, buzzing Beirut and hummus-laden feasts make a perfect spring break
A country where you can hike in snow-capped mountains in the morning and swim the warm waters of the Mediterranean in the afternoon, where you can explore Biblical ruins by day before a night of hedonistic pleasure in one of the world's most decadent cities, must be overwhelmed with tourists.
But when that country is Lebanon, still hauling the baggage of the bloody civil war that the world watched with horror from 1975-1990, and now saddled with the tragic repercussions of the ongoing bloodshed in neighbouring Syria, it's unsurprising that visitors are in short supply.
But tiny Lebanon, smaller than Wales, is a treasure trove well worth diving into. It's crammed to bursting with little-seen but awe-inspiring jewels that are the pride of a nation that has been at the tumultuous heart of centuries of empire-building, religious expansion, and human creativity. From thrumming Beirut to the enriching isolation of the Qadisha Valley, here are ten reasons why Lebanon should be top of your wish list in 2017.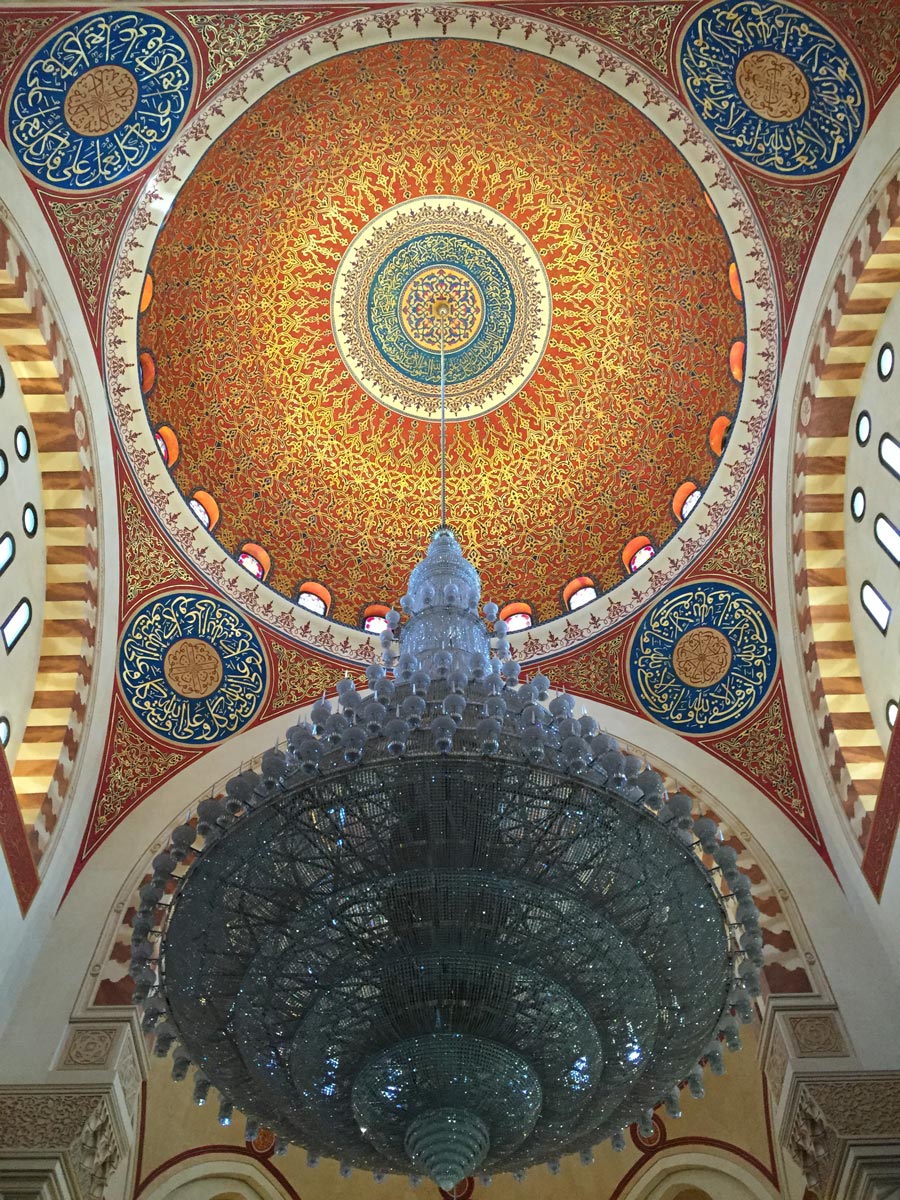 As the sun sets over the Mediterranean, join the families, roller-skaters, hawkers and romancers promenading along the Corniche, checking out the bullet-holes that scar it's palm trees, before heading to Burj Hammud for a slap-up Armenian feast.
Beirut
Lebanon's buzzing capital is a sprawling, exciting city, its onion-layers richly rewarding those who take the time to delve into its many pleasures. Spend a morning exploring the airy national museum, telling thrilling tales of over 7,000 years of civilisation, before indulging in some of the finest cooking in the Middle East at a nearby bistro and then potter round downtown where ancient (and welcoming) mosques, churches and Roman ruins are peppered amongst the haute-couture boutiques. Make sure to gawp at the dizzying ceiling of the Mohammed Al-Amin Mosque and the adjacent Martyr's Square, once a desolate no man's land during the protracted civil war.
As the sun sets over the Mediterranean, join the families, roller-skaters, hawkers and romancers promenading along the Corniche, checking out the bullet-holes that scar it's palm trees, before heading to Burj Hammud for a slap-up Armenian feast. Then join the fast and furious of Beirut's party scene and indulge in some of the city's first class rooftop bars like Isis or Coup D'Etat, dip into anywhere that takes your fancy along welcoming Gemmayzeh Street, then dive with your new-found friends into the ever-changing, ever-invigorating club scene. Don't expect an early night.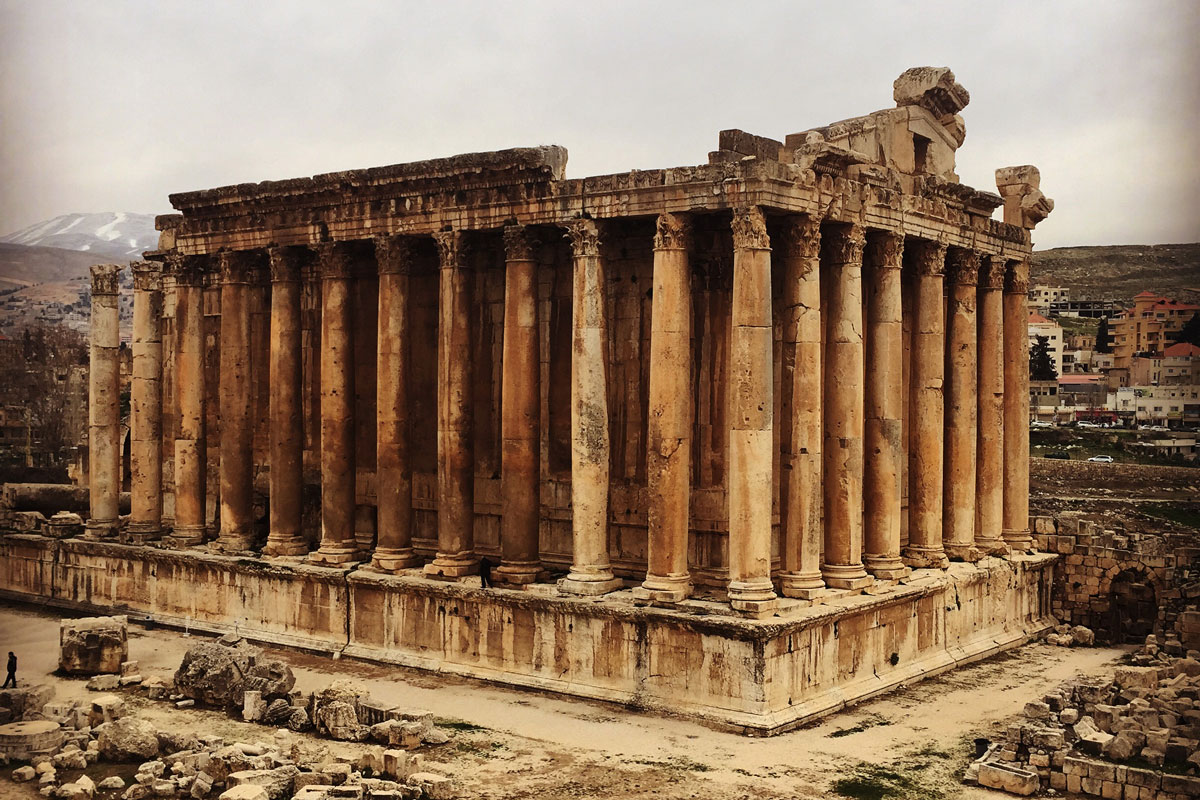 Baalbek
If Baalbek was anywhere else it would be overwhelmed with snap-happy visitors agog at one of the most perfectly-preserved and awe-inspiring Roman temple complexes in the world. The vast Temple of Jupiter, built with some of the largest stones hewn by human hand, gives some indication of the grandeur of a site that sent a clear message to those at the far reaches of the Roman Empire, while the smaller and magnetically graceful Temple of Bacchus is lasting testament to the aesthetic genius of its creators. Meticulous carvings of lions and gargoyles are strewn across the site, which is the setting for one of the world's most evocative annual cultural festivals. Baalbek is an easy day-trip from Beirut and best visited through organised tour – given its proximity to the Syrian border it remains on the Foreign Office's areas of concern, though it would certainly be a highlight of any visit to Lebanon.
Byblos (Jbail)
Byblos, overlooking the Mediterranean just 26 miles north of Beirut, has a strong claim to be the oldest city in the world (and gave us the world "bible"). Visitors can roam freely across its grassy, undulating archaeological centre, which has been the nexus of Ancient Egyptian, Assyrian, Phoenician, Hellenistic, Roman, Christian, Persian and Muslim cultures that have left an evocative hodgepodge of ancient dwelling places, burial chambers, cisterns and fortifications that will boggle even the least historically-minded. The thriving but peaceful port town surrounding the historical site has a rich mix of seaside bistros, churches and independent shops, making Byblos and appealing and easy day-trip from the capital.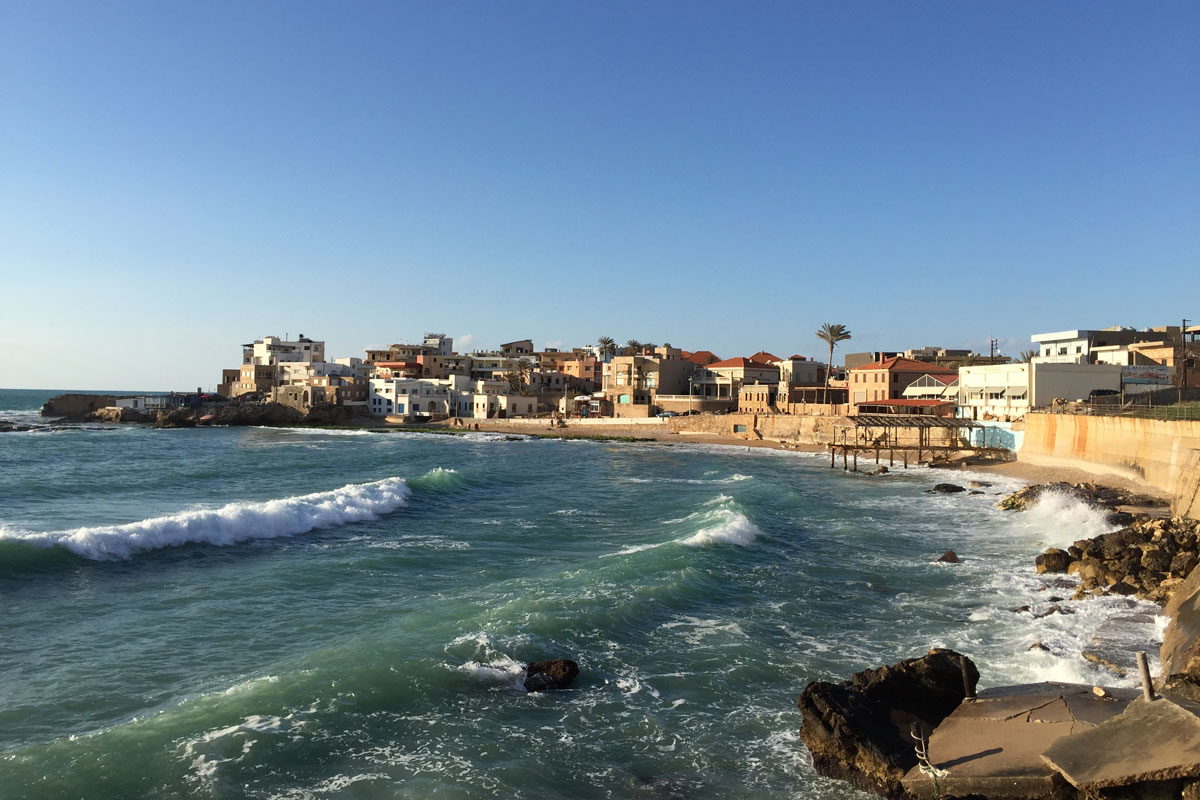 Super-cool Batroun has some of the country's cleanest pebble beaches, ancient sites worth poking about, and a thumping nightlife scene.
Beaches
Lebanon has 140 miles of beautiful prime coastline but much is owned by private clubs and hotels, an issue of increasing controversy in overcrowded, polluted Beirut. Unless you want to visit one of the over-priced, atmosphere-bereft hotels that loom along the coastal road to nearby Jounieh, head further north to super-cool Batroun which, as well as having some of the country's cleanest pebble beaches, has its fair share of ancient sites worth poking about and a thumping nightlife scene. In the south, Tyre's clean sandy public beaches attract a cross-section of Lebanese society and have a relaxing, family-friendly vibe with some great spots for a filling lunch and afternoon doze. If you're after more serious seclusion make your way to Rabbit Island off the coast of Tripoli. Ferried by a local fisherman, you'll pass protected seals, turtles and flying fish before arriving at an idyllic, tiny nature reserve where you can while away the day snorkelling, swimming and sun-worshipping.
Food and Drink 
Foodies will be in seventh heaven in Beirut, which has no shortage of tempting restaurants and cafes. There's nothing more refreshing on a hot day than a crisp, fresh fattoush salad and a big dollop of homemade hummus, while the tahini-laced tang of a stuffed dolma is one of the country's most appealing treats. The smell of the ubiquitous kebab suffuses the evening air from sparkling takeaways, while hotspots like Liza, Kampai and Chez Jean-Claude cater for the fine-diners looking for international flavours. Seafood abounds along the coast, with the seafront Jammal restaurant in Batroun a favourite for Beirutis fleeing the capital. Don't forget to indulge in some baklava from one of the specialist cafes, it's as sweet and moreish as any you'll taste. And every evening out should incorporate a glass or two of fine Lebanese wine (the country is one of the world's oldest producers) and of course a drop of Arak, Lebanon's anise-flavoured unofficial national drink. Blinding.
There's nothing more refreshing on a hot day than a crisp fattoush salad and a big dollop of homemade hummus, while the tahini-laced tang of a stuffed dolma is one of the country's most appealing treats.
Jeita Grotto
A full-on, no-question natural wonder and one of the most impressive limestone cave complexes in the world, Jeita is a source of great national pride and a must-see on any trip to Lebanon. Made up of two main routes, the upper complex is a kilometre of vast, eerie caverns, ominous stalactites (including the world's longest), gloomy and untouched natural pools, and uncanny structures that even H P Lovecraft would have struggled to envisage, while the lower one is an chilly, stygian underground lake traversed by silent rowing boat. It's not difficult to imagine strange, unseen monsters lurking in the black waters below. If you're lucky you may be the only tourist there, making the experience all the more unnerving and magical (no photos, so remember hard). As an added bonus, the waxworks-that-time-forgot Hall of Fame Museum is a stone's throw away, where amongst dismaying models of "Toni" Blair, a dead-eyed Bill Clinton and a mysteriously chattering Yasser Arafat you can pretend the last 20 years never happened.
 Beit Ed-Dine
Lebanon's rich, and oft fractious, religious mix is key to understanding its complex history, and the hillside town of Beit Ed-Dine is in the heartland of the Christian Maronite community. It is also home to one of the country's grandest and evocative palaces, so wondrous that the Ottoman architect purportedly had his hands cut off after finishing it 200 years ago so he could never equal his achievement. The mosaic-work and monumental gates within are particularly stunning. Also nearby is the bonkers Moussa Castle, the hobbyhorse of a local resident whose childhood ambition was to live in a castle. He's been building it ever since, and the curious can visit the bizarre mix of cultural waxworks and fetishistic armoury within. If you want to splash the cash, the only place to stay is the Mir Anin Palace Hotel which gives visitors a (pricey) taste of the lavish lifestyles of Ottoman grandees.
It's a crumbling and dilapidated ruin, evocatively situated and riddled with atmosphere.
Sidon and Tyre 
Travelling south along the congested coastal highway from Beirut brings the visitor to two of Lebanon's most important sites – the Phoenician (and then Crusader) fortress towns of Sidon and Sur. Sidon's castle, jutting out into the Mediterranean, is a crumbling and dilapidated ruin but evocatively situated and riddled with atmosphere. Make sure to pick up some handmade soap in the town's maze-like souk. Tyre, intriguingly close to the Israeli border, is mentioned throughout the Bible and is particularly valued for its enormous and labyrinthine Roman hippodrome complex which attracts buff athletes and courting teens in equal measure. The devout, or booze-deprived, might pop down the road to Qana in the hope of a repeat of Jesus's water-to-wine legerdemain.
Tripoli 
Tripoli is barely 50 miles north of Beirut but feels a world away from the capital's anything-goes mentality. Even getting in requires negotiating some of the country's most intrusive road checks, and many in the city feel more tied to hard-line fundamentalists in Syria than to their country mates to the south, making it a potential flashpoint for sectarian clashes. Despite its febrile atmosphere, Tripoli has much to tempt the hardy, from the sprawling Crusader castle of Raymond de Saint-Gilles (now a base for twitchy soldiers) to the labyrinthine souk and the zebra-striped majesty of the 700 year old Mansouri Great Mosque. Stay in the beautiful Biet El Nessim B&B in the suburb of Mina for a full dose of Lebanese hospitality, and some early-morning yoga if you're lucky.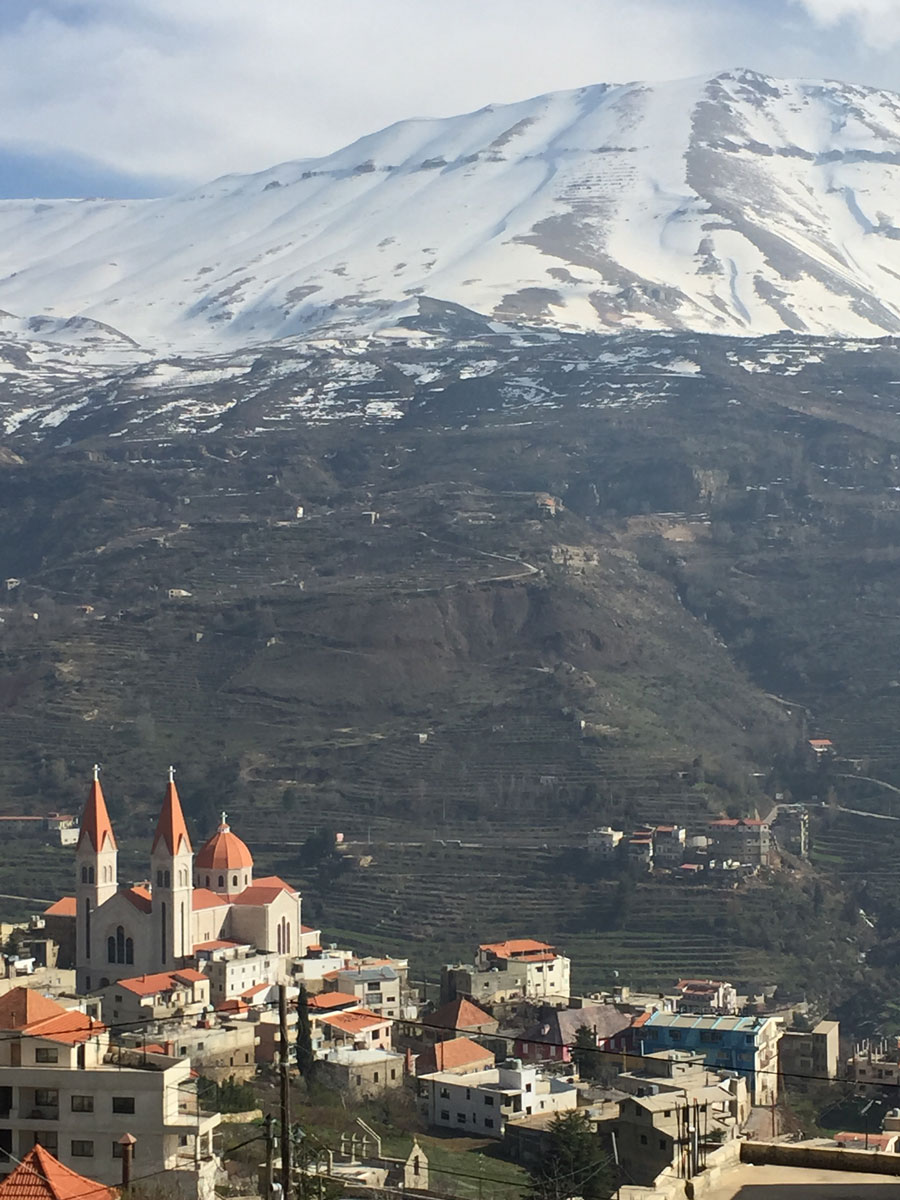 The Qadisha Valley
This slim, forested gorge in Lebanon's fertile and mountainous north is often called the Holy Valley thanks to the surfeit of isolated monasteries and rock-hewn churches dotted along its length. Hermits have gravitated to the Valley's beautiful tranquillity since the earliest days of Christianity, and mystics still inhabit its hidden grottos and secretive communities. A day's hike, starting off near the stunning mountain town of Bcharre (you may need a local to direct you onto the valley floor and a knowledgeable guide would be a blessing) and exploring highlights including the 4th Century Qannoubin Monastery will give unforgettable insight into Lebanon's rich and ancient Christian tradition. Try to incorporate a visit to Lebanon's few remaining, and hugely iconic, cedars at the nearby Cedars of God reserve.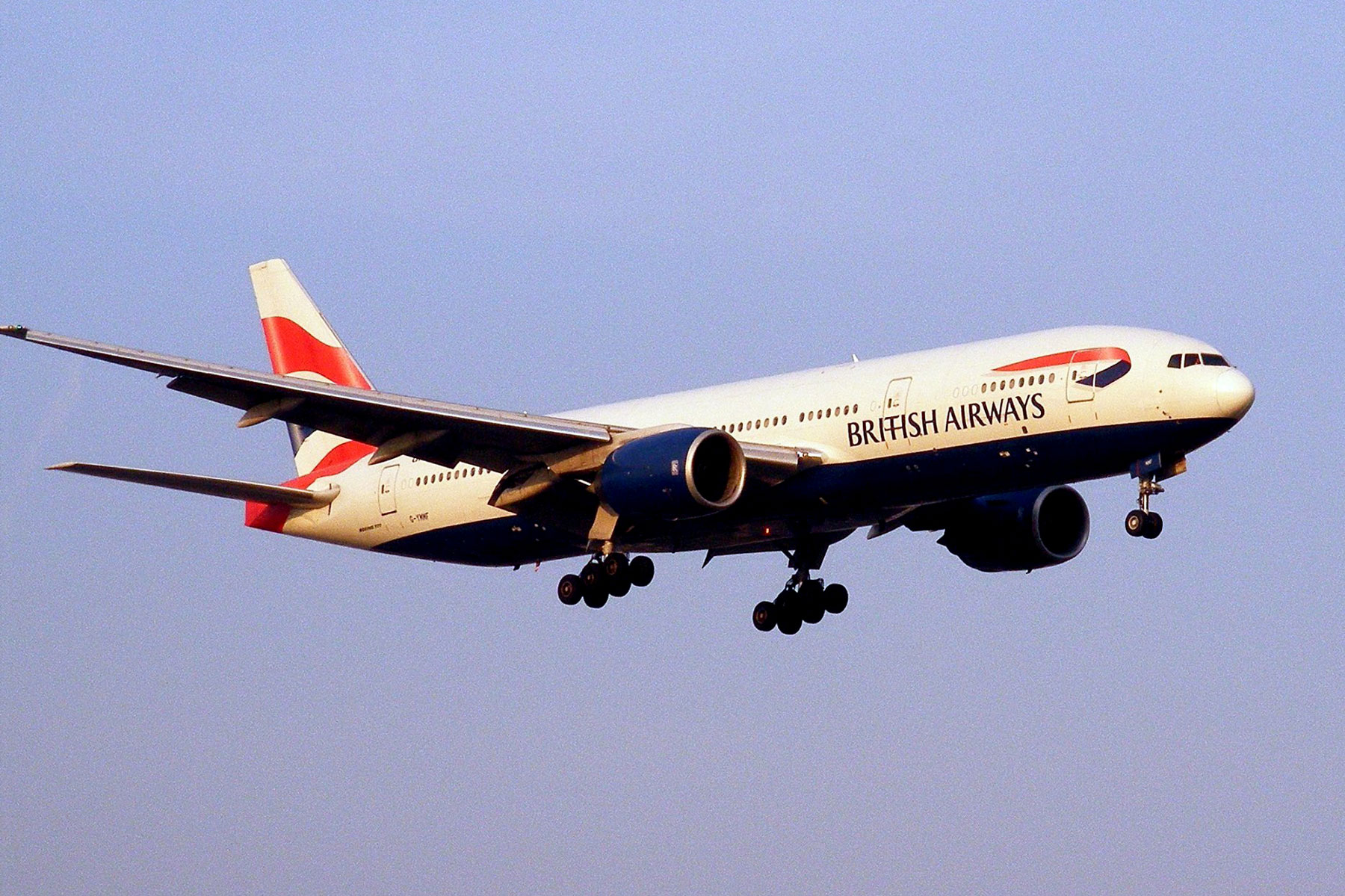 Via Istanbul with Pegasus for £250rt +, or direct with MEA for £340+ return. No visa required.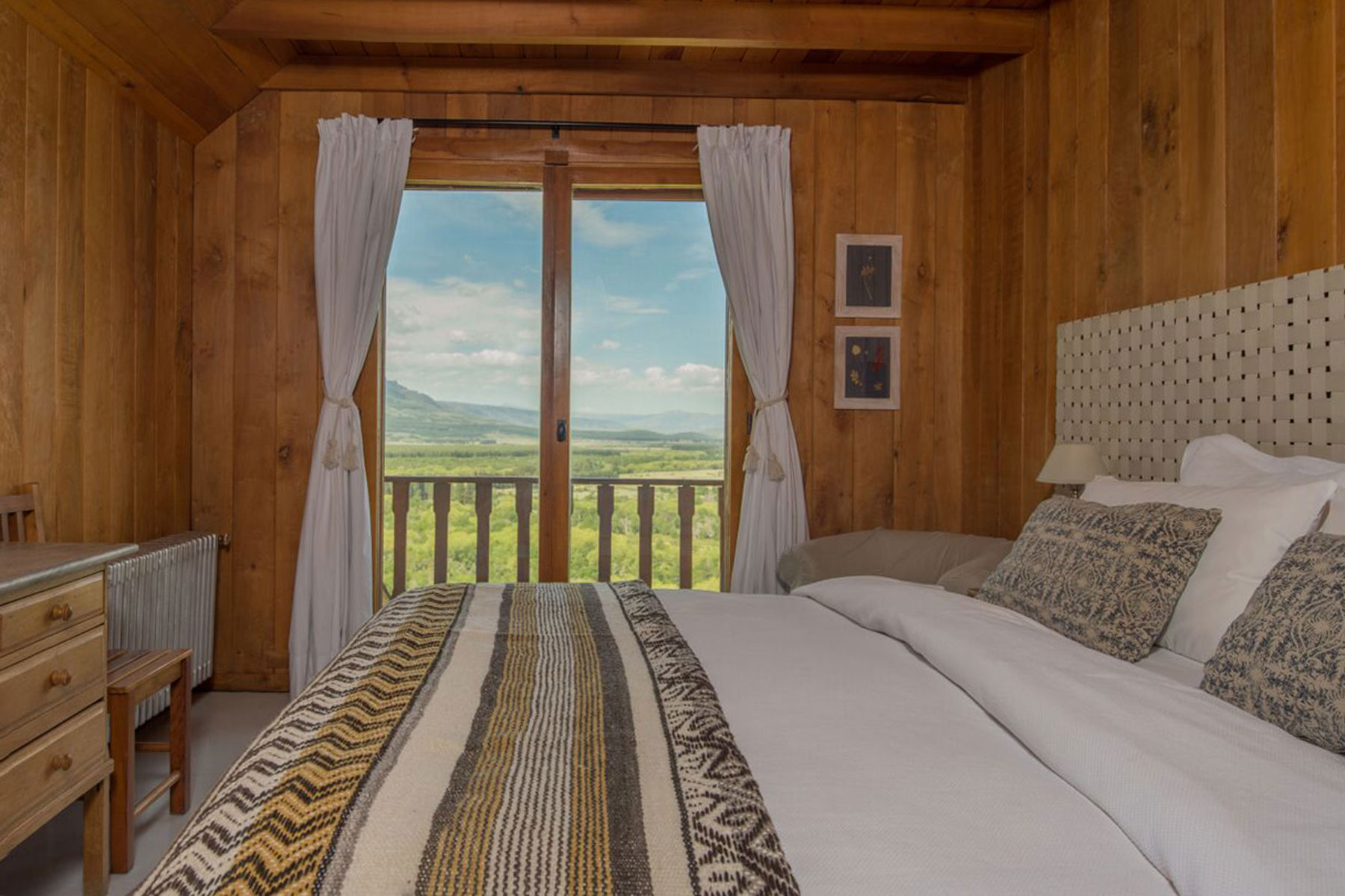 When To Go & What To Pack
Between April-May or September-November, avoiding the dry, hot summer holidays. Pack as little as you need, Beirut has everything you might want.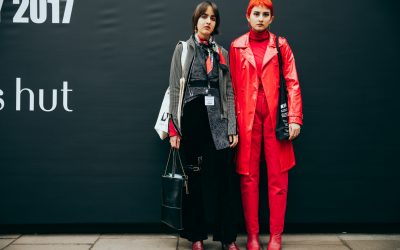 From bloggers to Editors-in-Chief, we round up the best of the street style contingent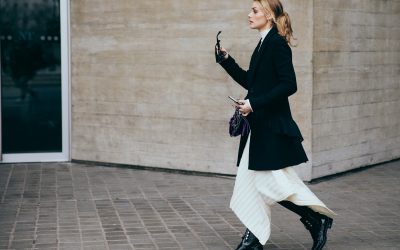 From bloggers to Editors-in-Chief, we round up the best of the street style contingent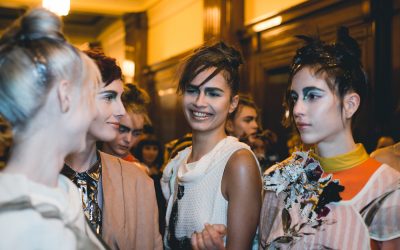 The eco-friendly brand presented a painterly, nature-inspired collection for their second catwalk appearance