The Contributing Fashion Editor breaks down the cuts, colours and cuffs to take your sleeves to the next level
Words and Styling Nini Khatiblou
Photography David Nyanzi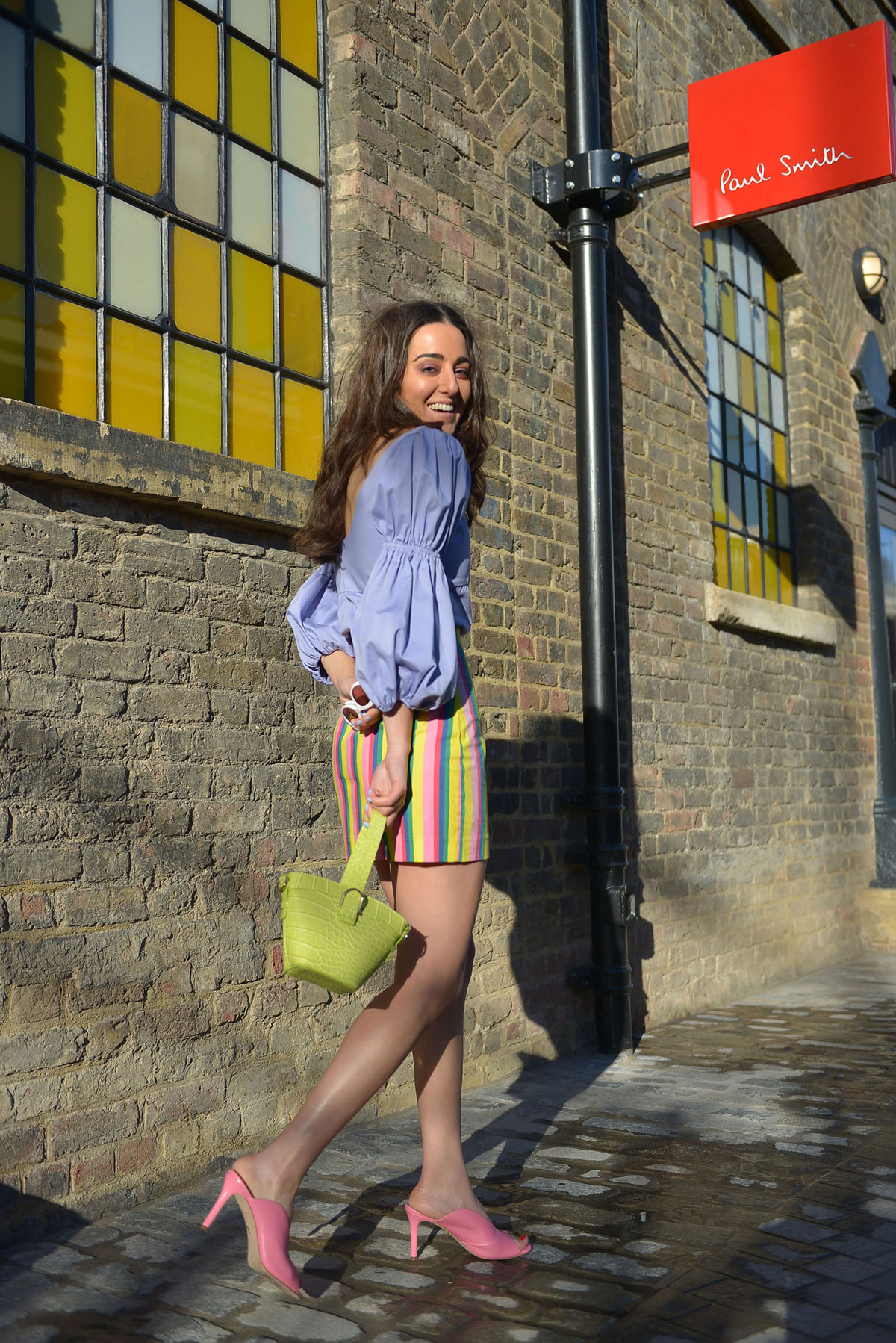 If like me you're partial to a sleeve, then hold onto your fisherman's hat, because this is the month for you. As well as being super practical for that unpredictable June weather, summer sleeves have been given one glitzy SS19 makeover, meaning they're now just as fabulous as they are functional.
It's hard to remember what life was like pre- the STAUD Bissett bucket bag but unlike many one-hit wonders, the LA brand with a huge celeb following has gone on to produce even more amazing bags and an equally strong collection of womenswear including this top and skirt combo. Historically speaking, summer pastels have never been my thing – they tend to scream generic wedding guest – but when they're done well, they're pretty spectacular. This double act by Staud is a case in point; the rainbow mini is nothing short of a visual joy but the top is where the fun really begins. The best bit of course are the sleeves; the mix of puffed up shoulders, subtle pleats and dramatic volume, takes an otherwise simple cotton top and elevates to new levels. What's great about this trend is that it's totally open to interpretation. If big sleeves aren't your thing, why not try embellished, patterned or textured instead? As long as your arms are on show (while still being covered up!), you can't go too far wrong.
In keeping with the Cher from Clueless vibe, I went all out in my search for pastel accessories to complete this look. The Topshop bag was love at first sight; mini in size, punchy in colour and luxury in look. As for the shoes, mules are still going strong for Spring/Summer especially the heeled variety… add to it a v-neck and a kitten heel and you pretty much have the only heel you'll need for the season. On the jewellery front, I'm still banging the metaphorical shell drum and these earrings are doing the job nicely. They're from the mecca of cool jewels otherwise known as Wolf & Badger who stock the very best in both up and coming designers as well as vintage brands.
Finally, when is an outfit ever complete without a pair of sunglasses? I'm a big fan of Le Specs – aside from the quality which is second to none, they look super high-end but are actually pleasantly affordable. I've swapped my usual black frames for something a little more Kurt Cobain this month – after all, Nirvana and pastel puffy sleeves go perfectly together right?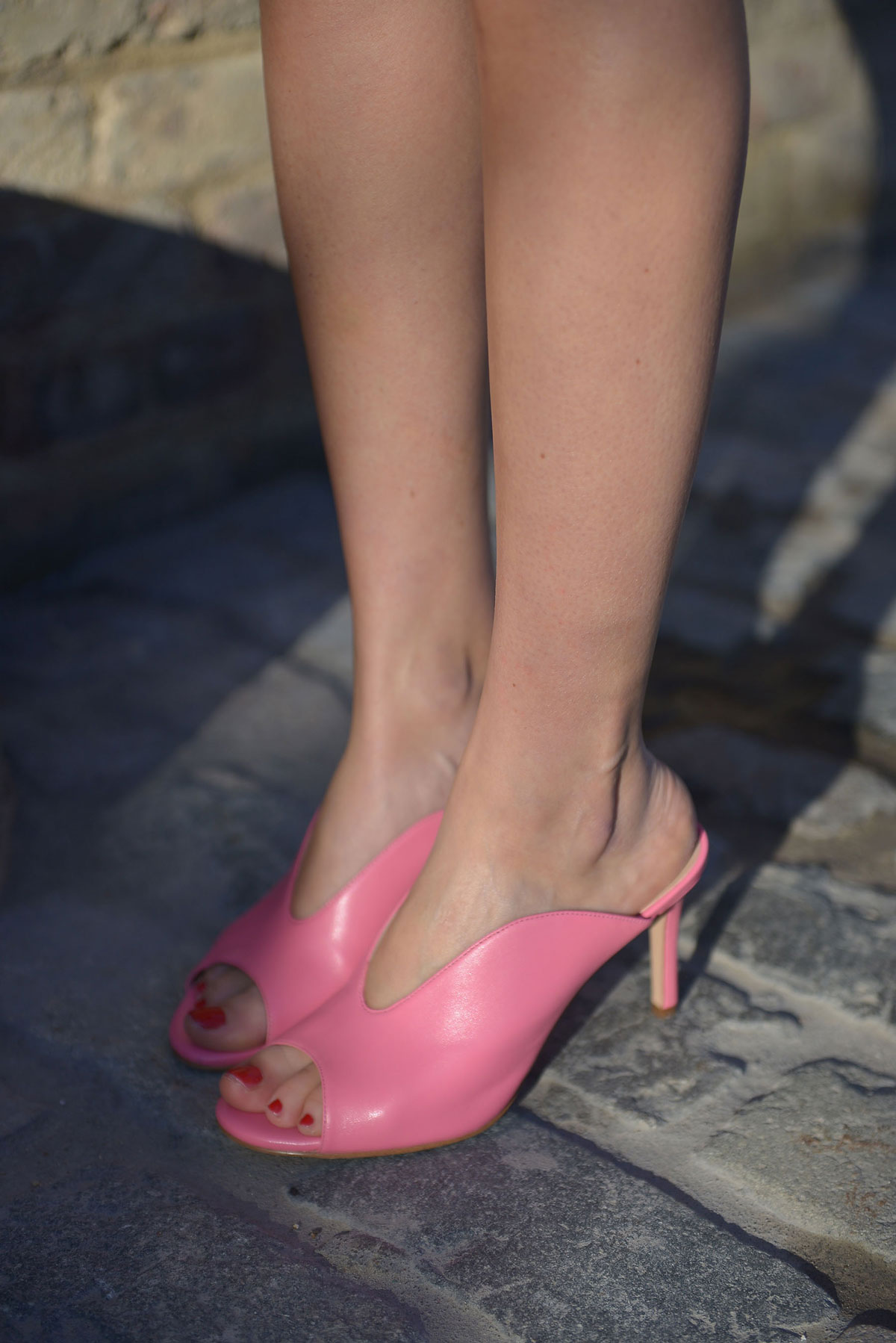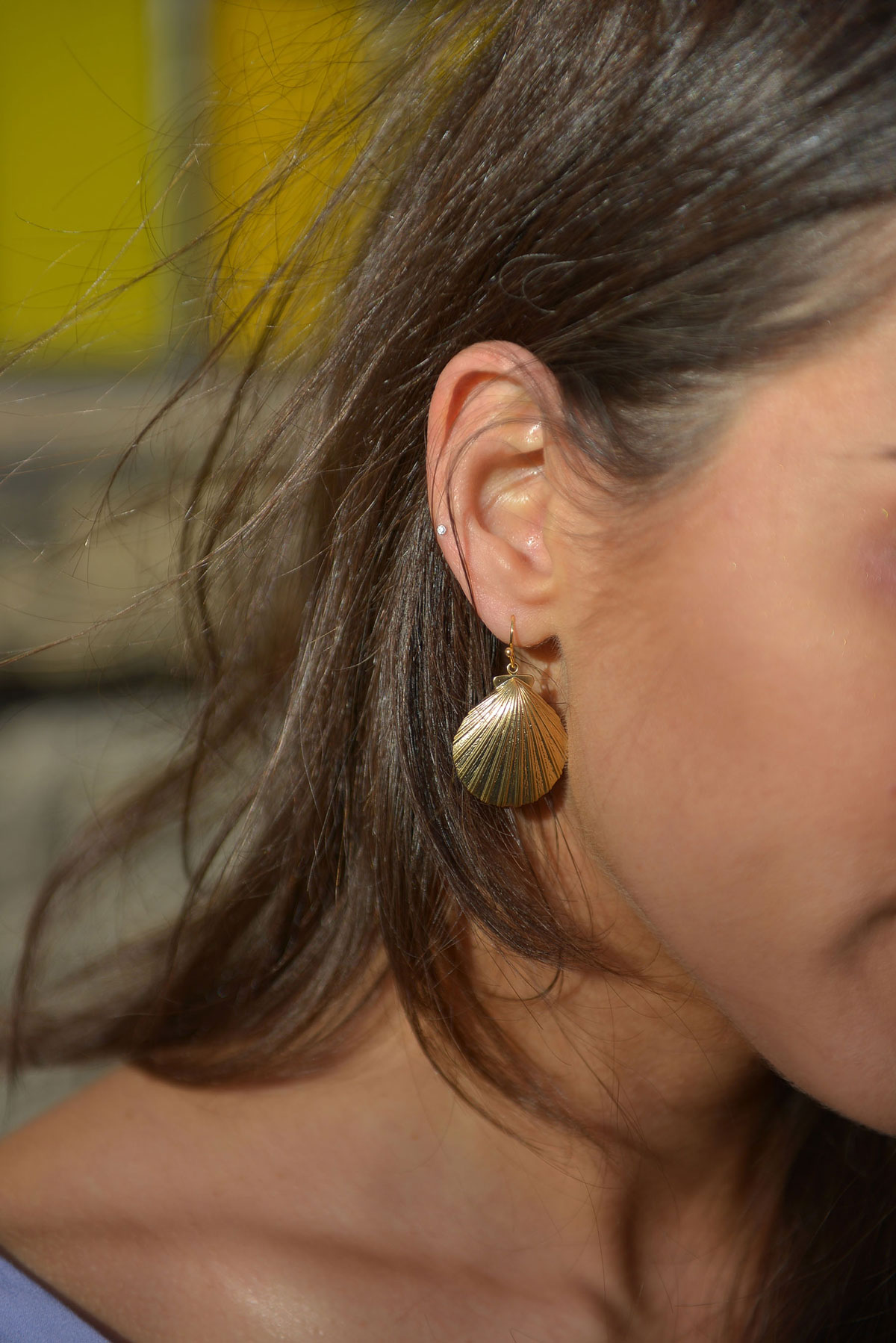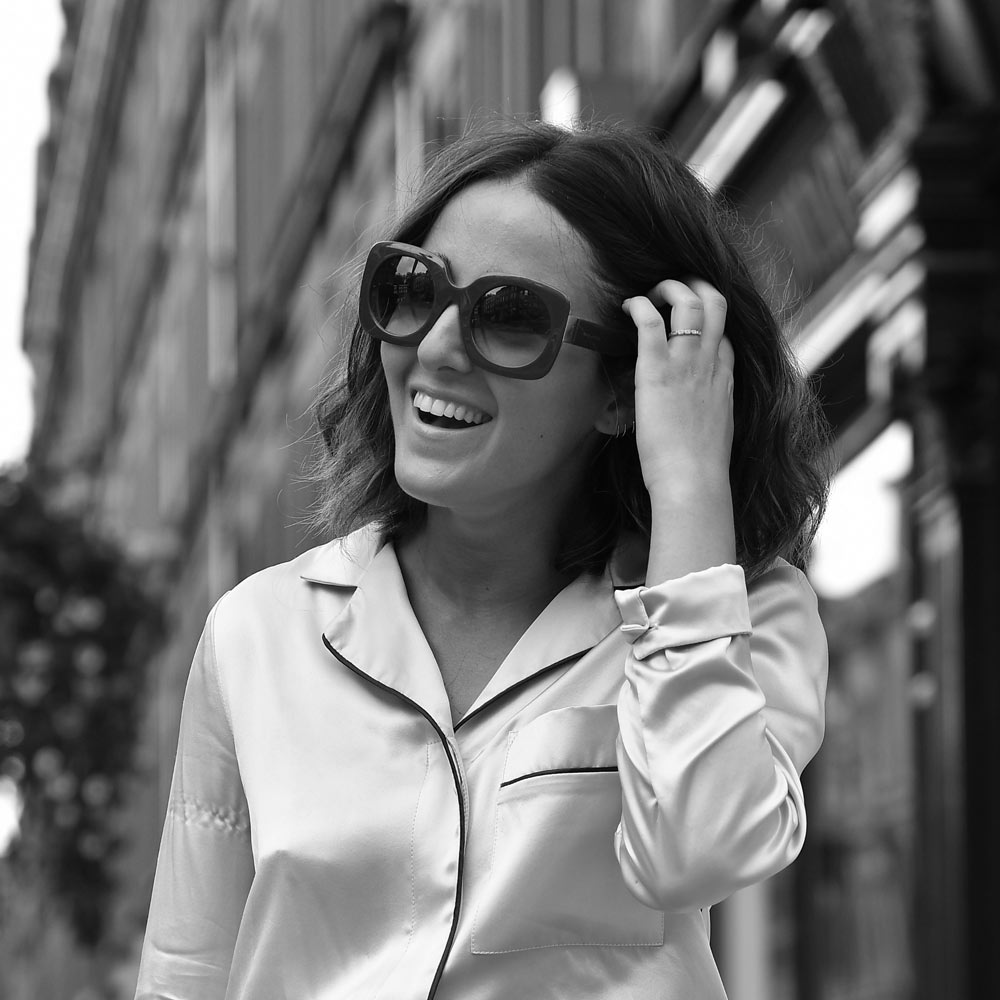 NINI KHATIBLOU
Fashion Editor and Stylist
Nini is a London-based stylist and Contributing Fashion Editor at PHOENIX. With over 10 years experience working on the UK's biggest-selling magazines, she currently splits her time between styling celebrity and fashion shoots for PHOENIX and working with a host of commercial brands in a consultancy and styling framework to create some of the biggest ad campaigns on the market.