With its visual drama, heart-warming food and buzzing music scene, Iceland's capital is worth the journey all-year round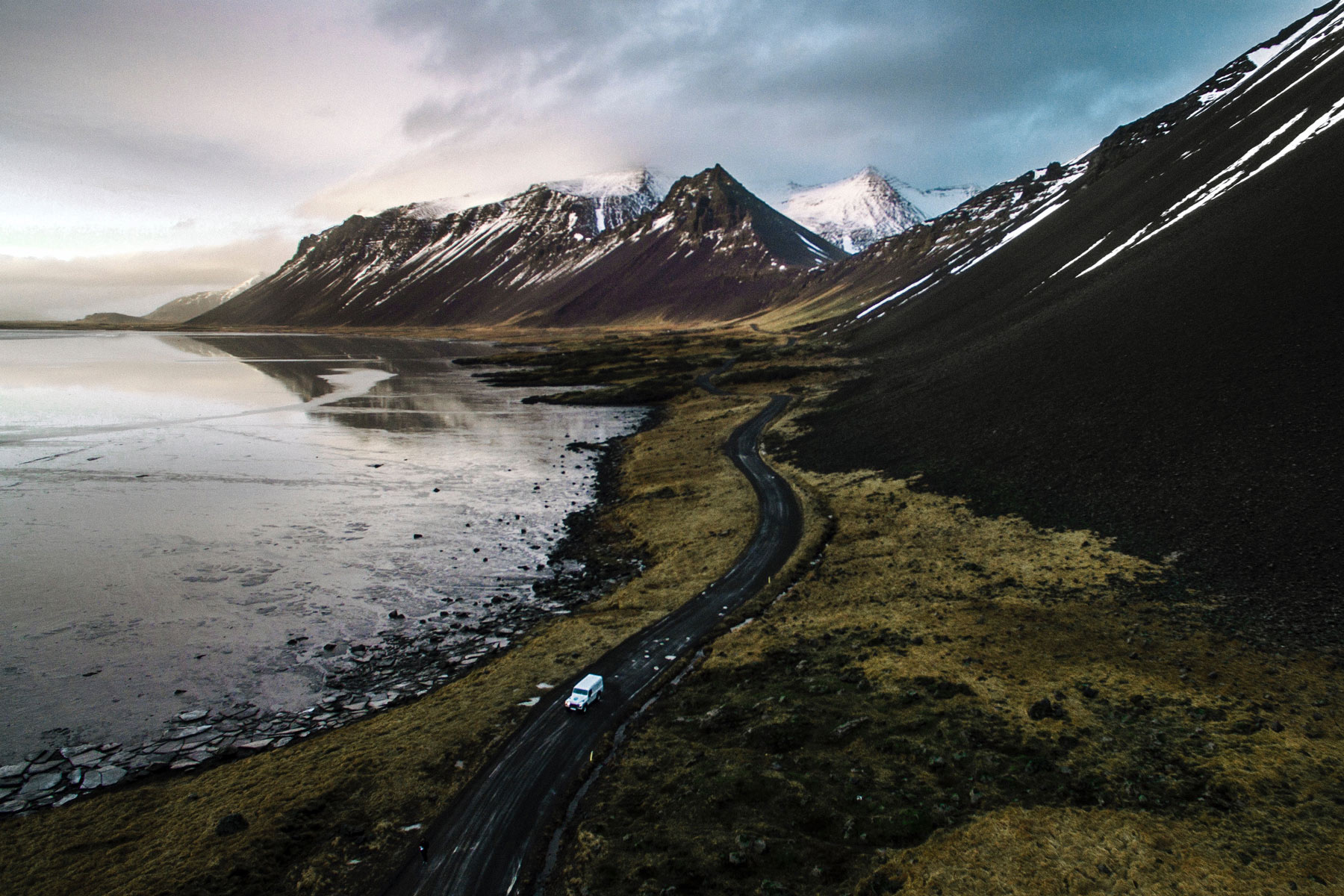 With its cold, sweeping landscapes and cosy Nordic interiors, Iceland has a unique charm all of its own. Nicknamed 'the land of ice and fire' its surface is punctuated by jagged volcanoes, geysers, glaciers, piping hot springs and lava fields.
Most of the country's 360,390 population live in the capital of Reykjavík. Iceland is in the middle of its second economic boom of recent times, but instead of runaway banking (remember what happened last time?) the growth is created by tourism. Visitors are warmly welcomed, and are now Iceland's top source of income.
Reykjavík is full of hidden gems to discover, so as well as visiting, I took the liberty of inviting tips from some of the Reykjavík cognoscenti. Many thanks to Daisy Asquith, Anna Ásthildur, Asgeir Brynjar Torfason, Daníel G. Daníelsson, Hreinn Elíasson, Salóme Guðmundsdóttir, Margrét Júlíana Sigurdardóttir, Will Larnach-Jones, Gunnar Már Jakobsson, and Anna Rut Bjarnadóttir for your insider tips.
Left to right: Harpa, Reykjavik Art Museum
For music lovers, the best time of year to visit, by far, is during the Iceland Airwaves festival. Now in its 21st year, Iceland Airwaves is one of the original boutique festivals, matching your 'next favourite band' alongside some megawatt international names in some delightfully quirky venues. This year featured John Grant playing a solo piano gig to 500 people in the stunning Lutheran Free Church (Frikirkjan) overlooking a lake, while PHOENIX favourites Georgia and Mac DeMarco rocked the Reykjavik Art Museum. There is an impressive collection of record stores in Reykjavík as well, with Lucky Records (105, Rauðarárstígur 10), 12 tónar (Skólavörðustígur 15), Smekkleysa, aka Bad Taste (Skólavörðustígur 16) and Reykjavík Record Shop (Klapparstígur 35) recommended by international and local vinyl junkies alike. 
Iceland is full of cultural surprises. For example, the Dark Music Days festival at the end of January has been lighting up the darkest time of the calendar for over 40 years. The festival pairs some high profile local and international talent with venues such as Harpa, a stunning modern concert hall and conference centre made of geometric shaped glass panels which reflect the surrounding mountains and the North Atlantic Ocean. You can expect to see the Iceland Symphony Orchestra, the Reykjavík Chamber Orchestra, alongside resident soprano Heiða Árnadóttir creating something truly extraordinary. Kids to participate in Myrkrabötn (Mucky Kids) and learn about the more experimental side of contemporary classical music from an early age.
Want to get under the skin of Icelandic culture? The Culture House Museum examines the megatrends that shaped the country, and apparently the souvenir is itself a hidden gem. For something lighter, The Secret Cellar offers music and comedy every night of the week, mostly in English, and mostly free.
No shade, but one of the best things you can do while visiting Reykjavík is to get out of town. Reykjavik Sightseeing operates regular guided bus tours from locations across the city, and the airport, which will spirit you away to the wonderland of your choice. The Golden Circle Classic trip, for example, includes a visit to Geysir Hot Springs, Gullfoss Waterfall and the stunning Þingvellir National Park. The busses make regular stops for sightseeing walks, food, souvenirs and Instagram moments. If you are lucky, the tour guide will share some of the more obscure and at times macabre history of the regions. Tl;dr the Vikings were badass. 
Closer to town, a trip to the lighthouse on the small island of Grotta, accessible only at low tide, promises the best sunset vista in Reykjavik.
Between the volcanic landscape and the northern winters, the traditional food in Iceland veers heavily towards every conceivable part of the islands fish and livestock, including horses, which are still a delicacy today. On my first visit to Reykjavík in 2009, I ordered the divine tasting menu at The Fish Market (Aðalstræti 12) and was shocked to find the most exquisite piece of meat I had ever eaten was, in fact, a local foal. Don't @ me; I became a vegetarian shortly afterward.
Today, vegetarian and vegan options are readily available in many restaurants; for example, the highly-rated Yuzu (Hverfisgata 44) provides juicy burgers of both the meat and meat-free varieties set in a cool, minimalist interior. The heavy metal-styled Veganæs (Tryggvagata 22), located within the rock club/karaoke bar/drag bar Gaukurinn, provides plenty of options for vegan purists such as the magnificently titled Seitanic Steik. The popular vegan fast food restaurant Jömm (Kringlan 4-12) evolved from a food truck to a permanent residence to cope with demand.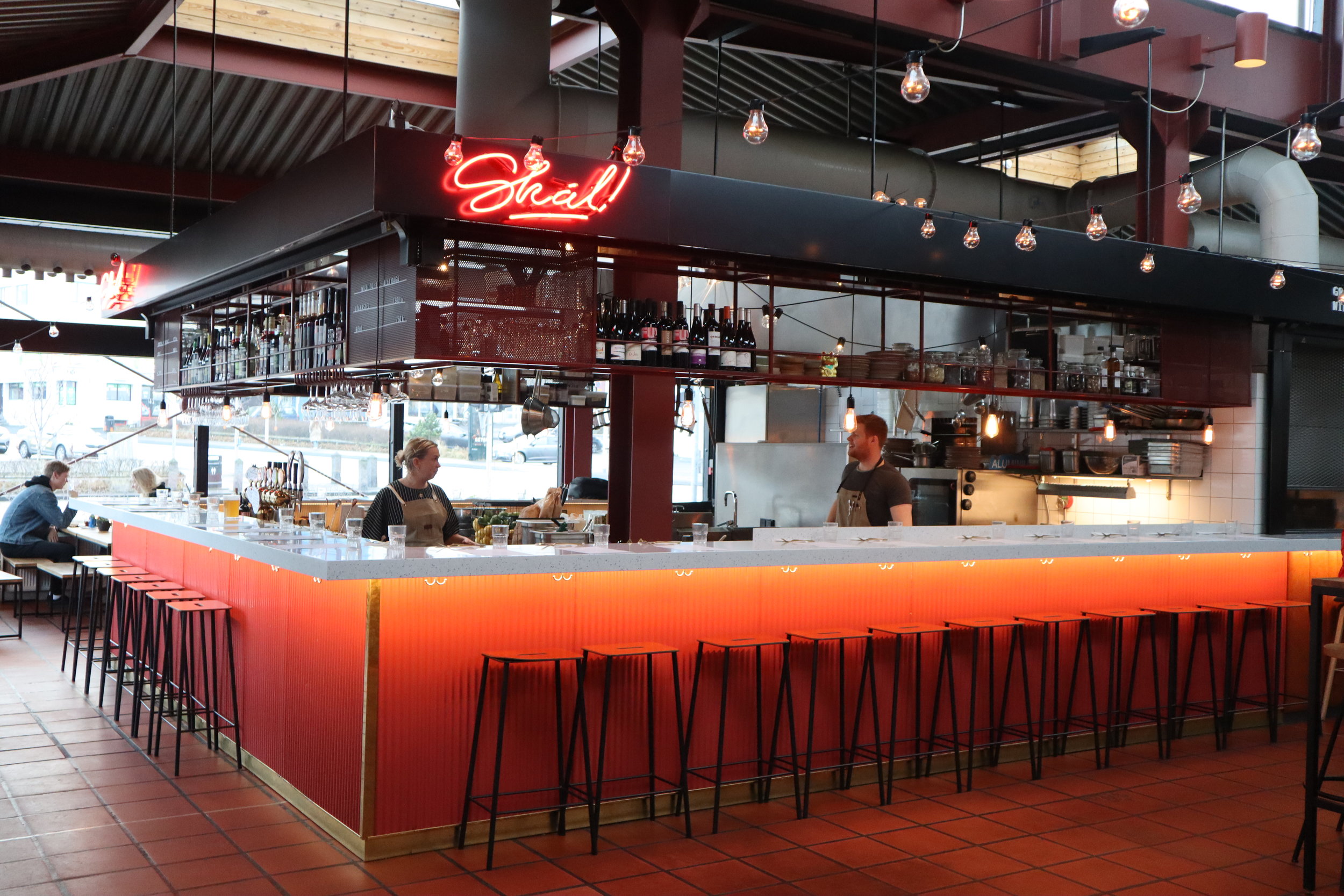 Ramen Momo (Tryggvagata 16) is the first ramen station in Iceland, and possibly the first place you should visit on a chilly evening for some warming sustenance. Diners can slurp down a comforting bowl of broth, matched with vegan gyoza, kimchi and many different types of handmade ramen. The vintage soul music, quirky t-shirts and stylish handmade ceramics all add to the charm.
SKÁL (Laugavegur 107) is quickly gathering some high-quality plaudits. Located in Iceland's first food hall at Hlemmur, Skál is featured in the Michelin Guide 2019 and was also awarded a Michelin Bib Gourmand. The venue blends Nordic influenced food with organic wines, local craft beers, rhubarb cider and cocktails from foraged herbs. Just take my money already.
Despite tourism taking over in terms of revenue, fishing is still a big deal in Iceland, so you can expect some genuinely stunning seafood options. Alongside the aforementioned Fish Market, try the "world's best lobster soup" in Sægreifinn (Geirsgata 8) aka the Sea Baron Restaurant, named after the founder Kjartan Halldórsson, a fisherman turned chef. In the old green-painted fisherman's hut they serve trout, salmon, shrimp, cod, scallops, redfish, catfish, plaice and many, many more, all fresh from the clear sea around Iceland. Snaps Bistro Bar offers a classic bistro-style menu, including steamed mussels from Breiðafjörður, while Vínstúkan Tíu Sopar (the "ten sip" wine bar on Laugavegur 27) is perfect for a hot date, mixing delicious wines with tapas-style bar snacks.
Cafe culture is alive and well in Reykjavik, with the title of best brew arguably being shared by the über-hip Reykjavik Roasters, with three locations across the city, and Iðnó (Vonarstræti 3) which combines coffee with a concert venue, creative spaces, recording studios and the occasional pop-up bar. Locals assure me that a night spent at Iðnó is a night well spent.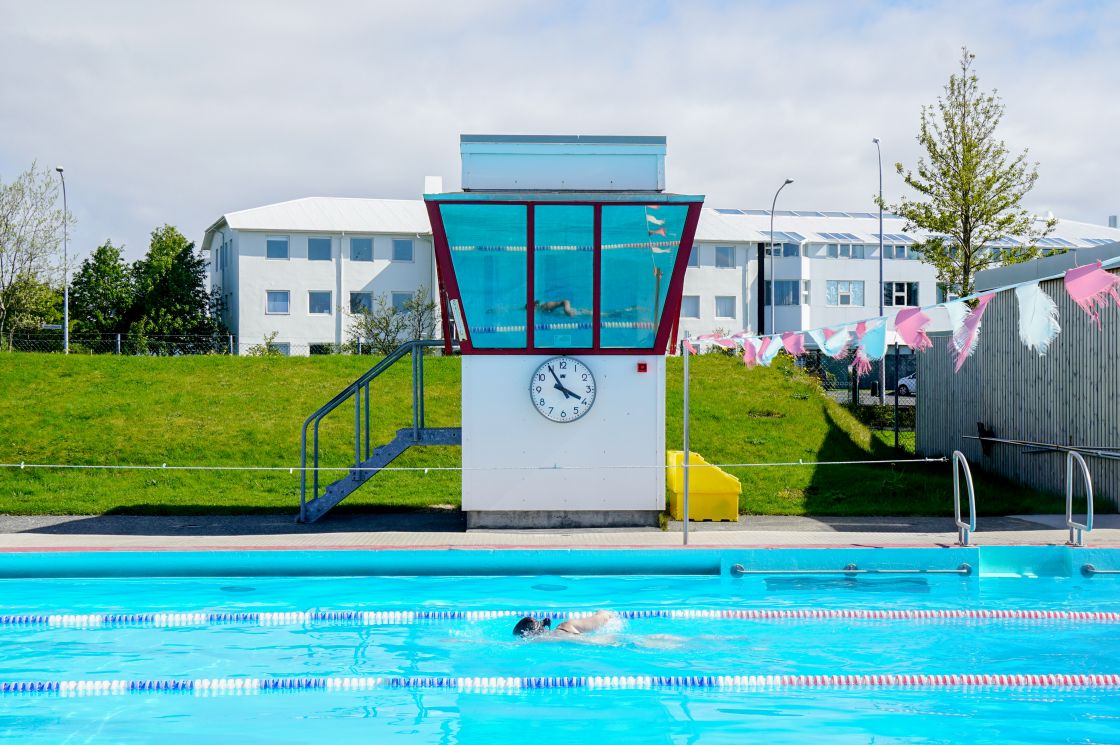 Pictured: Vesturbaejarlaug
Almost every town and village in Iceland has its own geothermally heated outdoor swimming pool that is used all year long. Most of the pools also include a hot tub and a sauna, and going there is a big part of Icelandic culture. Almost everyone I spoke to recommended Vesturbæjarlaug, situated close to downtown Reykjavik, and at its best when surrounded by snow. Other aquatic hotspots for bathing, relaxing and chatting with the locals include Sundhöllin, the oldest public pool in Iceland, and Perlan, located on a beautiful forest hill next to a beach.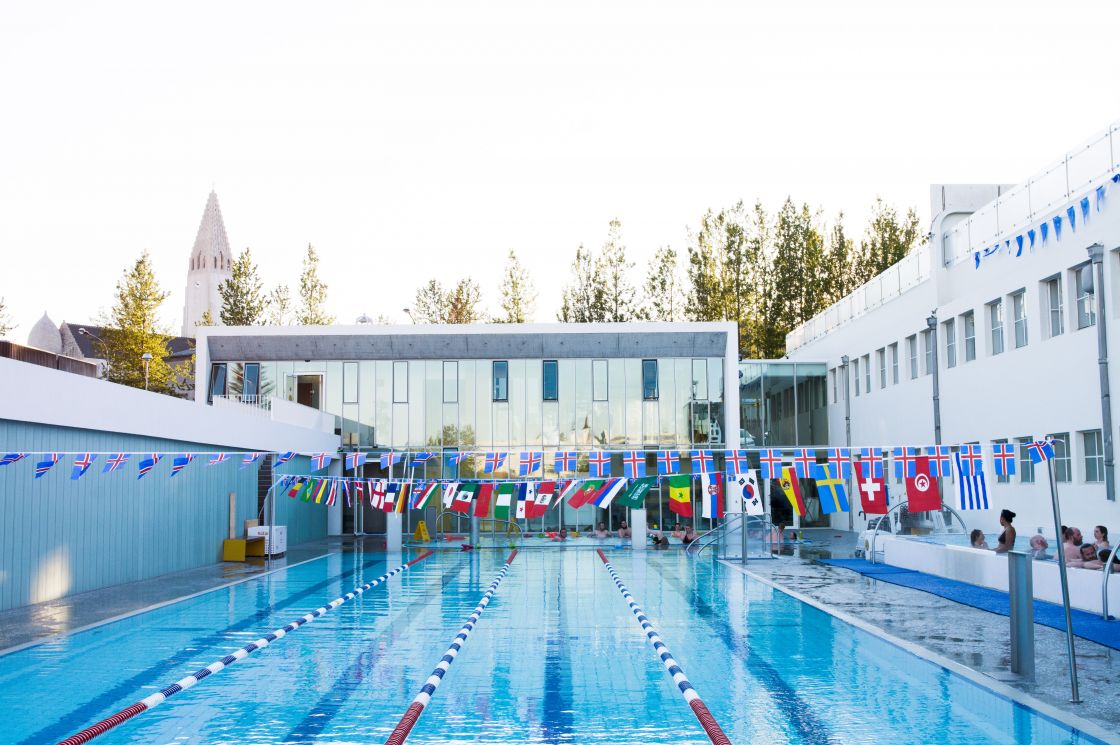 Pictured: Sundhöll Reykjavíkur
Reykjavik is no slouch when it comes to delightful retail emporiums. For a unique souvenir of your visit, try Fischer, a little hidden downtown gem in Reykjavik. It used to be the studio space of Jónsi from Sigur Rós, but then it was transformed into a family-run gallery and concept store. It is a magically organic space that is hard to define, but you can buy beautiful handmade gifts, jewellery, perfumes and art, all designed and crafted by the Birgisson family who co-own and run the space. If you're lucky you'll get to experience one of their sensory rave events or pop up exhibitions, and meet Atlas, the family dog and Fischer guardian.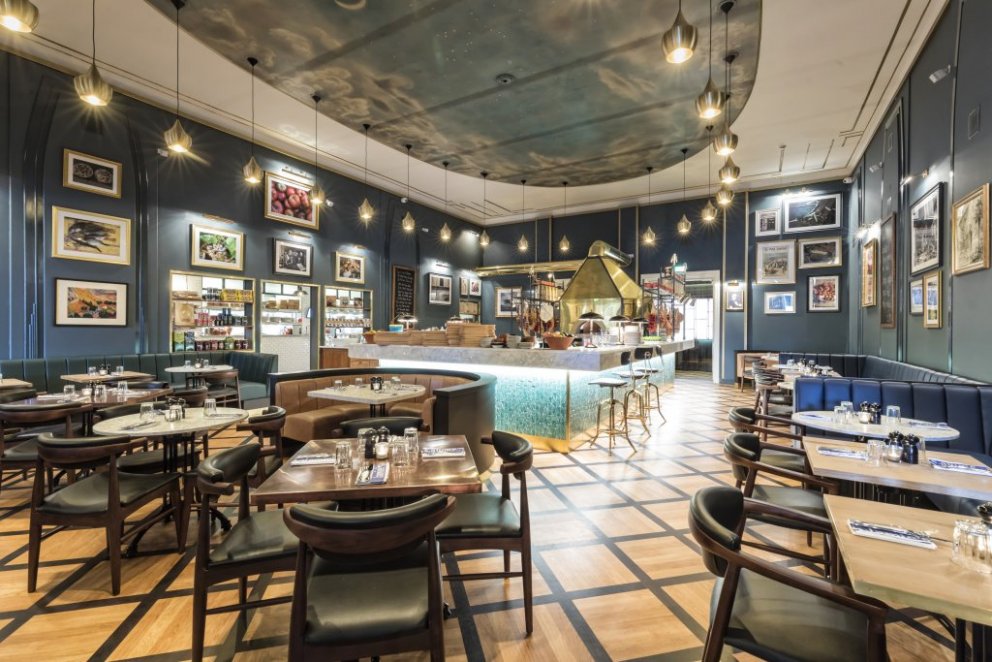 For budget conscious travelers the Kex Hostel is highly rated as a charismatic and cosy place to stay. In the midrange, the Icelandair Hotel Reykjavik Marina has a quirky style all of its own and an incredible central location. At the higher end, the 101 Hotel is one of the coolest design hotels in Reykjavik, and the historic Hotel Borg boasts faultless Art Deco style throughout.
Whether you go for the music, the food, the scenery, the northern lights, the karaoke or the ice climbing, you can generally expect the unexpected, but you can count on being inspired by Iceland.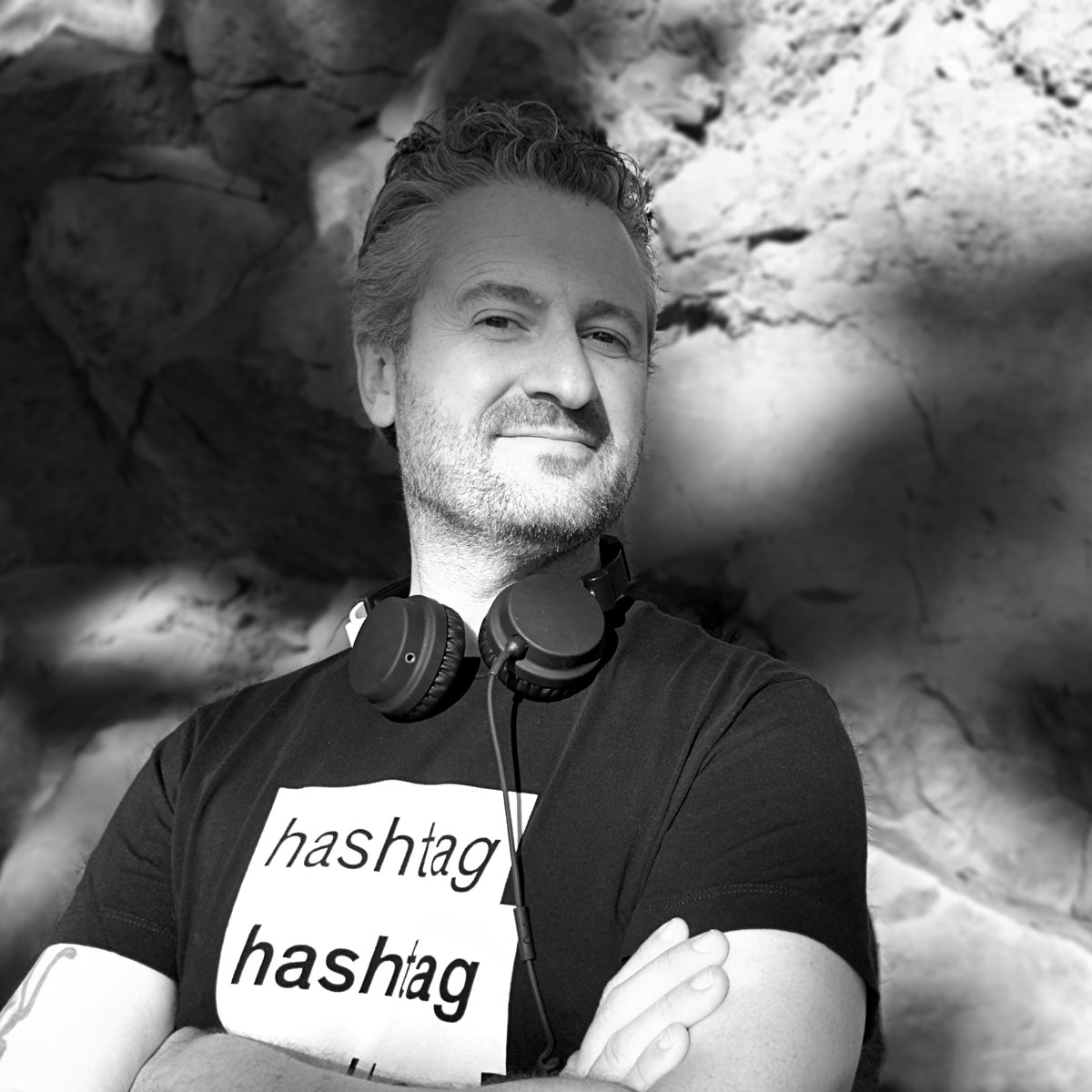 OISIN LUNNY
Music Editor
Oisin Lunny has been performing, producing and DJing since the early 90s, first with his band Marxman and then with his solo project Firstborn. Today he is a keynote speaker, composes music for film & TV, DJs globally, and sends out mixtapes to 12,000 friends via his website oisinlunny.com.