The Bafta-winning director-screenwriter talks cinema's white privilege, creative inspiration and making her new film, Where Hands Touch
Words Greg Taylor
Photographer Nathan Pask at Kayte Ellis Agency
Fashion Editor Deborah Latouche at Terri Manduca
Amma Asante, director of sumptuous historical dramas Belle and A United Kingdom, is a passionate storyteller. Born and raised in London by her Ghanaian parents, the 48-year-old MBE recipient and Bafta-winner has established herself as one of Britain's most exciting film artists.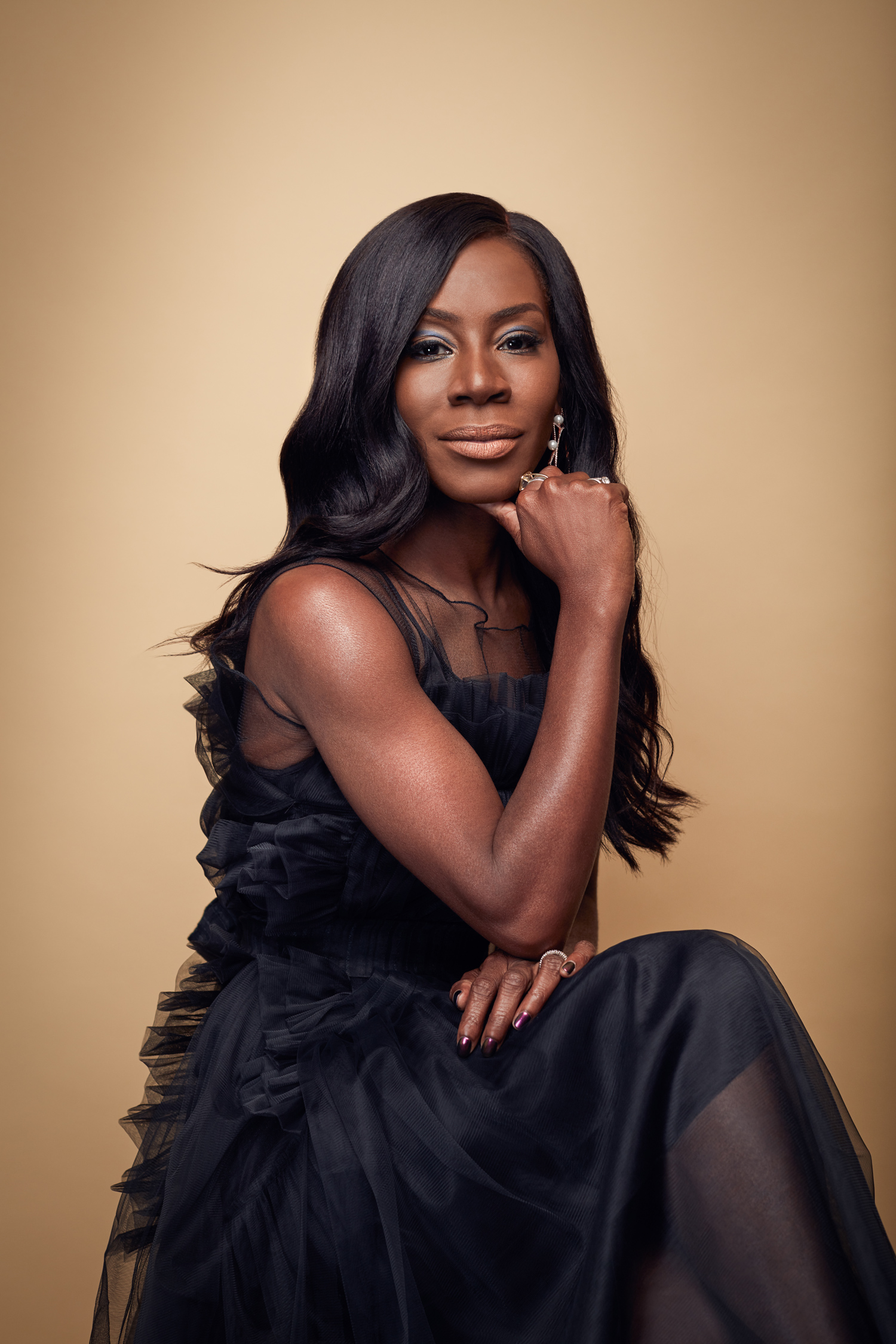 Her tales, which find hope, kindness and love amongst prejudice, exclusion and snobbery, give the impression of a serious persona, but Asante is quick to dispel any formality. She exudes infectious energy and radiance, and lights up at the chance to show off her glamorous side during our shoot at PHOENIX studios, working the camera in bold printed silks and statement jewels. Speaking to me over the phone two week later, she laughs off her lens-ready persona: "No, I'm absolutely that girl who can curl up with popcorn watching Pride and Prejudice for the 15th time."
But this pyjama-clad comfort-watching belies a deep love of cinema, especially cinema that confronts and challenges. Asante cites Ken Loach and Austrian controversialist Michael Haneke as big influences: "I remember going to see Haneke's Caché," she says, "and coming out of the cinema hearing couples arguing. I want to be that kind of filmmaker, and if I'm doing my job right that's how it should be."
"I want to unload the truth, and the viewer's truth will interact with that to create something unique."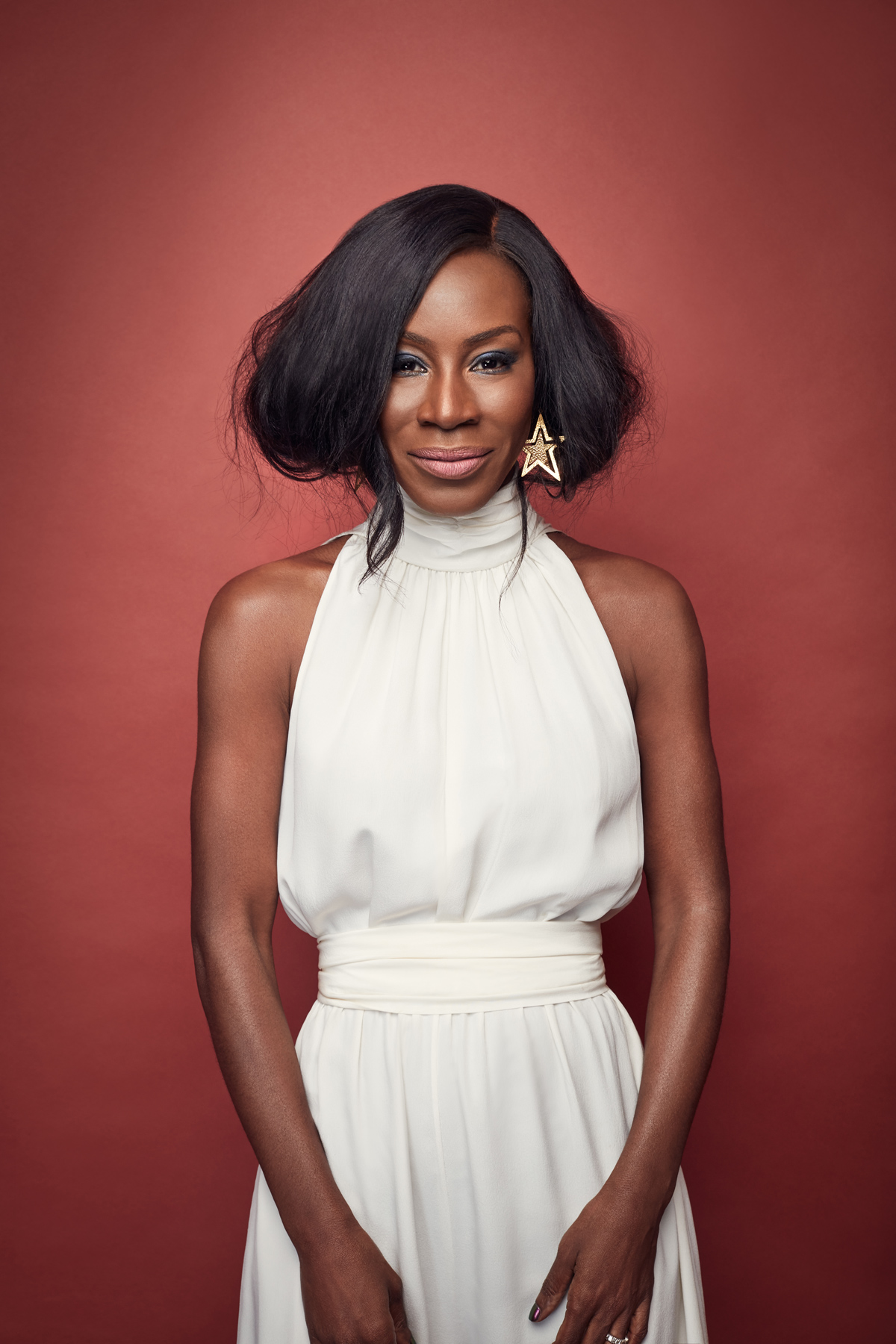 Asante's debut, A Way of Life, was released the year before Caché and tackled explosive topics – racism and murder in South Wales – with unflinching precision staggering for a first-time director from London. The idea came after a spate of girl-led gang murders and a desire to find out what lay behind the crimes. "I lived in Wales for more than a year," she says, "in that time I made sure that I involved myself with the community, had tea with people and related to them as fellow citizens of the UK." Refusing to judge the characters she then wrote, Asante strove to humanise and understand them despite their appalling actions.
The film focuses on the misdirected fury of a teenaged single mother, abused as a child, scarred by her mother's suicide, and living in poverty. It's a tough watch, but has touching nuance and subtlety. "I'm never trying to say, 'you must feel this way about my characters,'" says Asante. "I want to unload the truth, and the viewer's truth will interact with that to create something unique." She recalls how the film's gritty violence horrified her Ghanaian father, who had directly experienced racist hatred, and says the film serves as a warning. "We need to be vigilant. Think of those ignored towns that we drive past on the motorway – what are we creating there, and who is responsible, society or the individual?"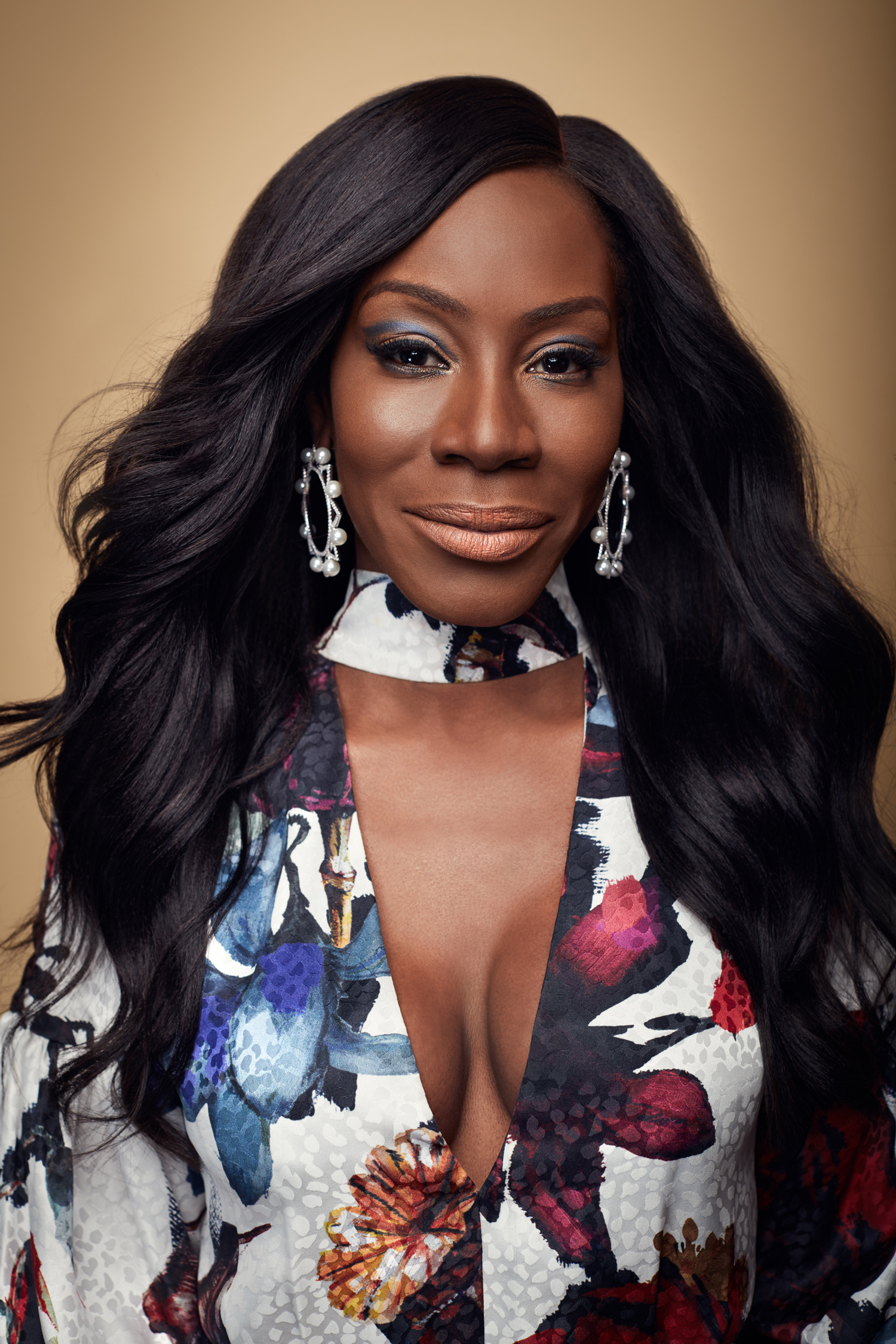 Her next film, historical drama Belle (2013), saw Asante delve deeper into her preferred themes of societal pressure and prejudice. The inspired-by-truth story of Dido Elizabeth Belle, an illegitimate mixed-race woman who left the Caribbean and grew up in Kenwood House in Hampstead, London, integrates surprising and subtle character beats into the story of a young woman fighting against the practice of slavery while falling in love, and unfurling her own identity. The director's deftness is in making such a thematically dense film so light of touch, as emotionally satisfying as it is visually ravishing and intellectually challenging. Of Belle herself, Asante says: "I wanted her to be flawed, not perfect. I was exploring the idea that [a young black woman] could respond in exactly the same way as a blonde girl in a Jane Austen story having gone through the same experiences." It's this subtle and nuanced character building, a refusal to conform to type and expectation, which makes Asante's films so resonant. "I love the films that live under the skin," she explains.
"We need to be vigilant. Think of those ignored towns that we drive past on the motorway – what are we creating there, and who is responsible, society or the individual?"
Her most recent film, A United Kingdom, brought Asante back to her own family experiences. The true story of the Prince of Botswana's controversial marriage to a young middle-class Englishwoman in the 1940s, and his return to Africa with her to take the throne against the wishes of his British colonial overlords, is at once a ravishing romance and a brutal lesson in racist realpolitik. "My parents were born in a colony, raised in a colony and saw it change – I wanted to speak to that," she says. The film explores identity and race and the internal journeys that both inspire and destroy leadership. "I wanted to interrogate what it is to be a leader, in service to your people". 
Asante's upcoming film, Where Hands Touch, stares into a discomforting abyss that looks back to her earliest work. Set in Nazi Germany, it deals with a young black woman falling for a member of the Hitler Youth. The director is fascinated by the complexities of the story. "When I heard black people existed at that time in that place I assumed it must have been terrible, but it wasn't so simple. They could negotiate a pathway to survival, as they didn't have that killing machine focused on them. They were isolated with no community around them, but they could survive."
This survival, and search for identity, appealed to Asante as a black, female storyteller, who is deeply conscious of working in a landscape with woefully few like her. It's unsurprising that she takes her role with the utmost seriousness. "It allowed me to tell an unknown tale, to put a young, black, female protagonist at the centre of her own story." There's a clear strand connecting the film with A Way of Life. "None of us is immune from brainwashing, and teenage minds are made to be manipulated." 
Two years ago, after the #Oscarssowhite furore, Asante was invited to join the Academy and vote on the Oscars. She sees it as an unprecedented opportunity to change cinema's privileged narrative, and to bring the Academy into the 21st Century and shift mindsets. "Voting rights are huge," says the director. "It means we can make a difference, it means Barry Jenkins (Moonlight) can win an Oscar."
Amma Asante is on a mission to challenge the status quo, tell exciting new stories, and wake people up to what can happen if we close our minds to what's happening around us. And given what is happening around us, her mission couldn't be more important.