Trigger warning: you may need a tissue handy for Andrea Gibson's powerful spoken word piece
What do we need to articulate the deep complexities of the human condition? Sometimes a lonesome voice and guitar will do; other times only a techno warehouse in Estonia hits the spot. This month, music editor Oisin Lunny invites listeners on a typically eclectic sonic journey through some essential new releases, from the melancholic to the spirit-lifting.
1. Julia Jacklin – Comfort
Sometimes all you need is the right voice, the right song, and an acoustic guitar. This closing track from Julia Jacklin's second album "Crushing" is an exquisitely unadorned masterpiece of love and regret, and would feel equally at home being sung by a lonesome deep country legend like Jimmie Dale Gilmore. Catch Julia live at Latitude and Green Man in the UK, and across Europe in July and August.

2. Andrea Gibson – Photoshopping My Sister's Mugshot
Trigger warning. If the spectre of heroin addiction has crossed your path in any way you might need to choose the right moment to list to this. I burst into tears, briefly but sincerely (I'm an Irishman, goddammit), after hearing this for the first time. This is an achingly honest love letter to a sister, and a powerful spoken word requiem for a lost life, for all the lost lives. Andrea is touring the UK throughout May. Book early and bring tissues.
3. Amanda Palmer – You'd Think I'd Shot Their Children
Amanda Palmer returns, naked (literally) and uncompromising as ever, with her career-defining new album "There Will Be No Intermission". Palmer's creative freedom is thanks to over 14,000 patrons who covered the production costs via her community hub on Patreon. Tickets are already selling like hotcakes for her live dates across Europe, Ireland and the UK this autumn. We recommend booking as early as possible to catch this unique and brilliant artist.
4. Billie Marten – Cartoon People
Billie Marten performed her first gig aged 12, on a bandstand in an empty racecourse near her family home in Ripon, Yorkshire. "It was raining," she recalls. "Two people were there. One of them was my parent, and the other was a guy in an ice cream van." It's been dramatically uphill since then. PHOENIX is happy to welcome her to the playlist at the ripe old age of 19. This warm and dreamy single is taken from her second album "Feeding Seahorses By Hand", out now. Billie will be touring the US (with Snow Patrol) and the UK and Ireland throughout May and June.
5. MUNYA – It's All About You
Québécois producer, singer, songwriter and performer Josie Boivin, aka MUNYA, was inspired to embark on a career in music after landing a gig at Pop Montreal in September 2017. She subsequently quit her day job, moved in with her sister and turned their kitchen into a recording studio, where she wrote every day. Could "kitchen pop" be a new companion genre to bedroom pop? Either way, we are loving the sound.
6. Lowly – baglaens
A band unafraid to reach beyond their comfort zone, Lowly thrive on the embrace of doubt and curiosity, and presumably laugh in the face of danger as well. The bold and intriguing video for "Baglaens" was directed by Danish fashion designer Henrik Vibskov. The band recall how they sent him the track and the video came back "as an explosion of colours and emotions, adding a whole new depth to the song." You can catch the great Danes live in the UK throughout May.
7. Edwyn Collins – I Want You
An iconic figure in the evolution of post-punk as lead singer of the group Orange Juice, Collins is better known for his global smash hit "A Girl Like You" in 1995. Ten years later he was hospitalised following two cerebral haemorrhages, resulting in aphasia, and underwent a long recovery which was documented in the film "The Possibilities Are Endless". We are always glad to hear Edwyn making great music, as in this track from his excellent 9th solo album "Badbea" co-produced by Rockingbirds' maestro Sean Read.
8. Rosie Lowe – Pharoah
Songwriter, producer, multi-instrumentalist, radio DJ and trainee psychotherapist, Rosie Lowe is as likely to cite Esther Perel as an influence as Pharoah Saunders. Speaking of which, this motherlode of deep funk woozyness began with a sample from Saunders' 'Memories of Edith Johnson' explains Rosie. "I was moved by the spells from the book of the dead, which set the lyrical structure on which I built. For me, 'Pharoah' is about the power we all hold, the power of our minds and how we can only be as big as we allow ourselves to be." Word.
9. Nicole Bus – You (Remix feat. Rick Ross)
And so the cycle of life continues. Wu-Tang Clan's gritty 1993 rap masterpiece "CREAM" gets updated for 2019, and taken back to the original sample taken from The Charmels' sentimental Stax masterpiece "As Long As I've Got You" from 1967. I'm not sure if combining two masterpieces makes a new one, but it is good to hear the classics updated for a new audience.
10. Anderson .Paak – Jet Black (feat. Brandy)
The Grammy and Soul Train award-winning artist formerly known as Breezy Lovejoy serves up a dancefloor-ready slice of pop-funk with "Jet Black". Taken from his critically lauded album "Ventura", the track showcases the much-loved R&B voice of Brandy, underpinned by the Kaytranada-esque boogie of Canadian producer Pomo. Smooth and irresistible.
11. Tame Impala – Borderline
The distinctive soulful vocals of Kevin Parker provide the strongest link between the end of "psych-pop era" Tame Impala and their new, glossier LA-inspired grooves. The band are embracing a broader range of influences in their new material, and we are loving the spring in their step. Catch them live at Primavera Sound in Barcelona on Friday May 31st.
12. KAYTRANADA – DYSFUNCTIONAL (feat. VanJess)
In this soulful colab between two PHOENIX favourites, KAYTRANADA teams up with Nigerian-American R&B duo VanJess for "DYSFUNCTIONAL". The Canadian artist and producer is set to make numerous festival appearances this summer including both weekends of Coachella, Osheaga, Made in America, Parklife, Lovebox, Sonar and Fuji Rock. We would expect nothing less.
13. J-E-T-S – REAL TRUTH (feat. Tkay Maidza)
J-E-T-S, the collaborative project of producers Machinedrum and Jimmy Edgar, continue to impress with their latest single "Real Truth". Australian MC Tkay Maidza leads the charge, her flow snapping off their otherworldly beats. Their forthcoming album, ZOOSPA, drops on May 24th. Expect a heady mix of jerkin', ratchet, hyphy and dance music into avant-garde hip-hop beats and left-field electronics.
14. Tycho – Easy
Tycho's 2016 album "Epoch" saw huge success for the San Francisco-based group, building to two sold out nights at London's Electric Brixton and Roundhouse venues. Tycho return with 'Easy' where their trademark vibrant, cinematic electronics have been topped with hushed vocals, adding a new layer of instrumentation and hinting at a new direction for their next chapter, which is set to unfold over the summer of 2019. Lush.
15. Saronde – Moyo Mama (Jimpster's House Mix)
As part of the wonderful Beating Heart project, Saronde (named after a character in a Zimbabwean folktale) delivers a percussive work of art which uses a field recording from 1950's Uganda as its foundation. UK remixer Jimpster retains the integrity and dancefloor magic, merging shuffled beats and percussive instruments to create a heavily swung groover. Enjoy.
16. Hot Chip – Hungry Child
English electronica legends Hot Chip return with a dazzling first single from their forthcoming album "A Bath Full of Ecstasy". Marking their first release since 2015, the track boasts uplifting harmonies, charming synth lines and their distinct full-bodied sound. The perfect track to ring in a fresh new season for the band, or indeed for you, dear reader.
17. Marie Davidson – Work It (Soulwax Remix)
Ready to Werk It? Soulwax spice up Marie Davidson's tongue-in-cheek spoken word anthem and add their own muscular dancefloor workout. Expect this unstoppable hotness to werk its magic on catwalks and in gay bars for years to come. A stone-cold killer.
18. Teleman – Family of Aliens (Ghost Culture Remix)
The final section of this month's playlist may have been inspired, just a little, by a recent visit to Tallinn's incredible HALL techno club, a converted former library and cultural centre for workers at the nearby Soviet submarine factory. Was the stunning Ghost Culture remix of Teleman's "Family of Aliens" played on the night? I'm not entirely sure, but it would certainly not have sounded out of place.
19. AC Slater – Free Your Soul
One track that most definitely did drop at HALL is this 4am gem from AC Slater featuring Young Lyxx, appropriately enough released on the Night Bass label. This moment of dancefloor bliss was thanks to Swedish/Estonian DJ Merilin, who was there as part of Tallinn Music Week. In addition to being able to rock a dancefloor, polymath Merilin is also a talented stylist and costume designer.
20. The Bucketheads – Got Myself Together (EJECA Rework)
As this month's playlist exits the club at 7am, smiling and blinking in the daylight, we think it's worth remembering that sometimes all you need is a dark warehouse, good DJs, and house music, all night long. Finishing off with this tasty rework of a classic disco biscuit PHOENIX wishes you good times and great adventures, all month long.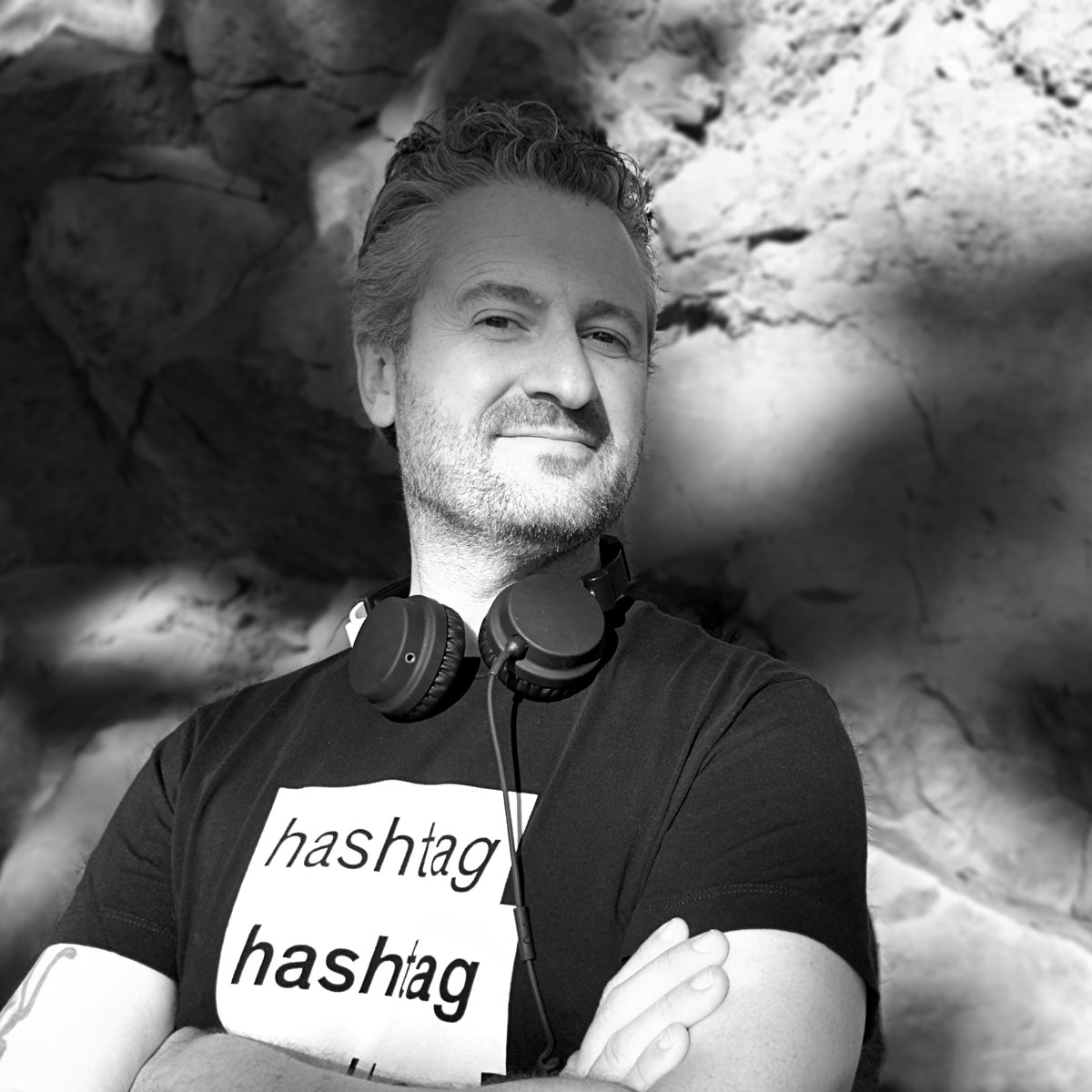 OISIN LUNNY
Music Editor
Oisin Lunny has been performing, producing and DJing since the early 90s, first with his band Marxman and then with his solo project Firstborn. Today he is a keynote speaker, composes music for film & TV, DJs globally, and sends out mixtapes to 12,000 friends via his website oisinlunny.com.