How the French created an international style icon
One of fashion's undisputed icons, the Breton top has its origins in coastal France but its appeal is international. While style trends come and go, this humble blue-and-white striped workwear has attained cult status, becoming a perennial in fashion collections from the high-end to the high-street and adopted by successive generations of style pioneers.
First emerging as navy uniform in the mid 19th-century, the traditional Breton long-sleeved top – known as a marinière – has changed little over the years, although its function has shifted. Heritage brands including Orcival – which has been manufacturing marinières for the French Navy since the 1930s – Brittany-based Armor Lux and Normandy's Saint James have also finessed the art with their expertise in textiles, while many brands across the world have embraced the famous stripes.
According to Luc Lesenecal, the CEO of Saint James, which has been making the traditional top since the 1850s, its history is inextricably linked to French culture. "Unlike some 'Parisian style' essentials, the striped shirt is actually deeply rooted in the country's history," he says. "At the beginning of the 20th century, it was considered strictly workwear, until leisure time became an official thing in 1936 with the introduction of paid vacation. Today, you'll find small boutiques dotting the coastlines of Normandy and Brittany with 'marinières' for sale. This makes them a great balance between fashion, function and a sense of belonging – a sense of pride that's much needed these days."
With summer the perfect time to channel your inner sailor, we chart the meteoric history of the Breton marinière.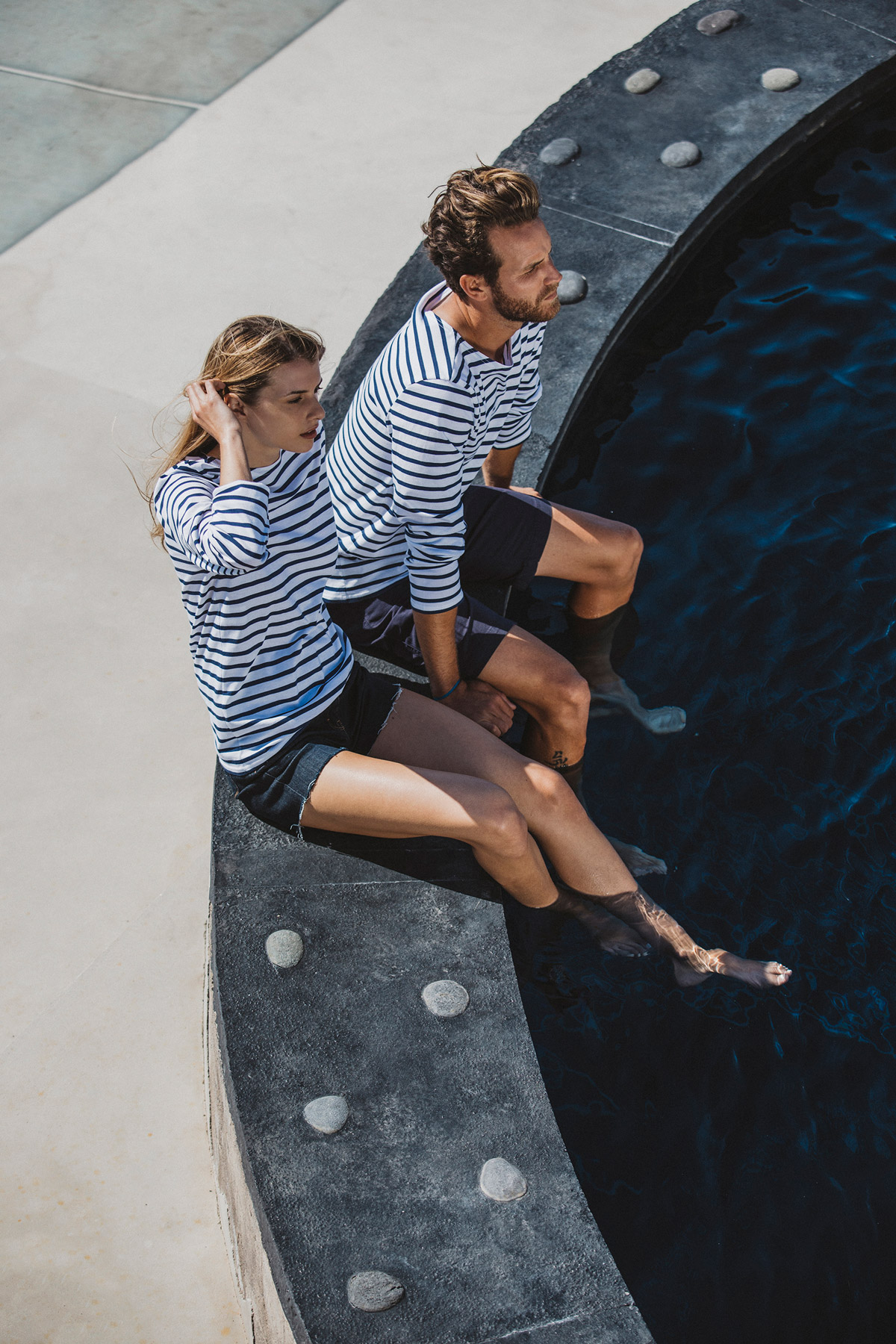 Image courtesy of Saint James
Early 19th century
The earliest versions of the marinière are made in Brittany from tightly knit local wool to protect fisherman from bitter winds at sea.
1858
The French Navy adopts the marinière jersey as part of its uniform with a mandate defining its appearance: 21 white stripes of 20mm and 21 blue stripes of 10mm, with 15 white stripes and 14 or 15 blue stripes on the sleeve – said to represent the number of Napoleon's victories over the British.
1913
Coco Chanel helps establish the striped marinière within fashion circles with the introduction of a collection inspired by sailors' uniforms at her shop in Deauville on the Normandy coast.
Image courtesy of Wiki Commons
1940s
Parisian intellectuals and Hollywood stars alike adopt the Breton striped shirt, with Audrey Hepburn, James Dean, and Brigitte Bardot among its champions.
1952
Pablo Picasso is captured wearing Breton stripes by photographer Robert Doisneau in the iconic image Les Pains de Picasso.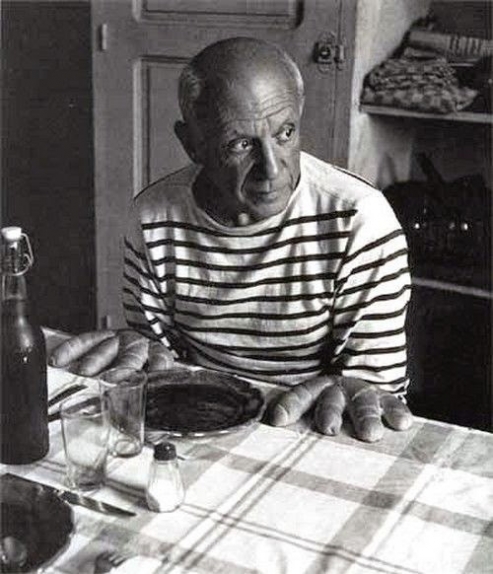 Image courtesy of Wiki Commons
1960
Classic crime drama À Bout de Soufflé, directed by Jean-Luc Godard, stars pixie-cropped tomboy Jean Seberg in Breton stripes.
2010
Fashion house Prada adds the French icon to its summer collection.
2011
Karl Lagerfeld designs a Breton-striped away kit for the French international football team, which is created to embody French values while the team play overseas.

In the same year, French brand Saint James is awarded the EPV status by the French state in honour of its textile heritage – a recognition granted to only 43 fashion houses.
2019
Nautical themes emerge in key runway collections at Pringle, Dries Van Noten, House of Holland and a ready-to-wear capsule collection by Tommy Hilfiger and global brand ambassador Zendaya.