Stylus' head of fashion on embracing change, consumer collaboration and why sustainability is a business necessity
Words: Emily Gordon-Smith
Change was the order of the day at Decoded Future – the inaugural summit from global trends company Stylus. Big fashion, beauty and lifestyle names, including a strong showing of influential female brand leaders, gathered together at Tobacco Dock, London, for a day of trends, debate and inspiration. Here, Emily Gordon-Smith, head of fashion at Stylus gives PHOENIX the inside track on the five most interesting insights to emerge from the day.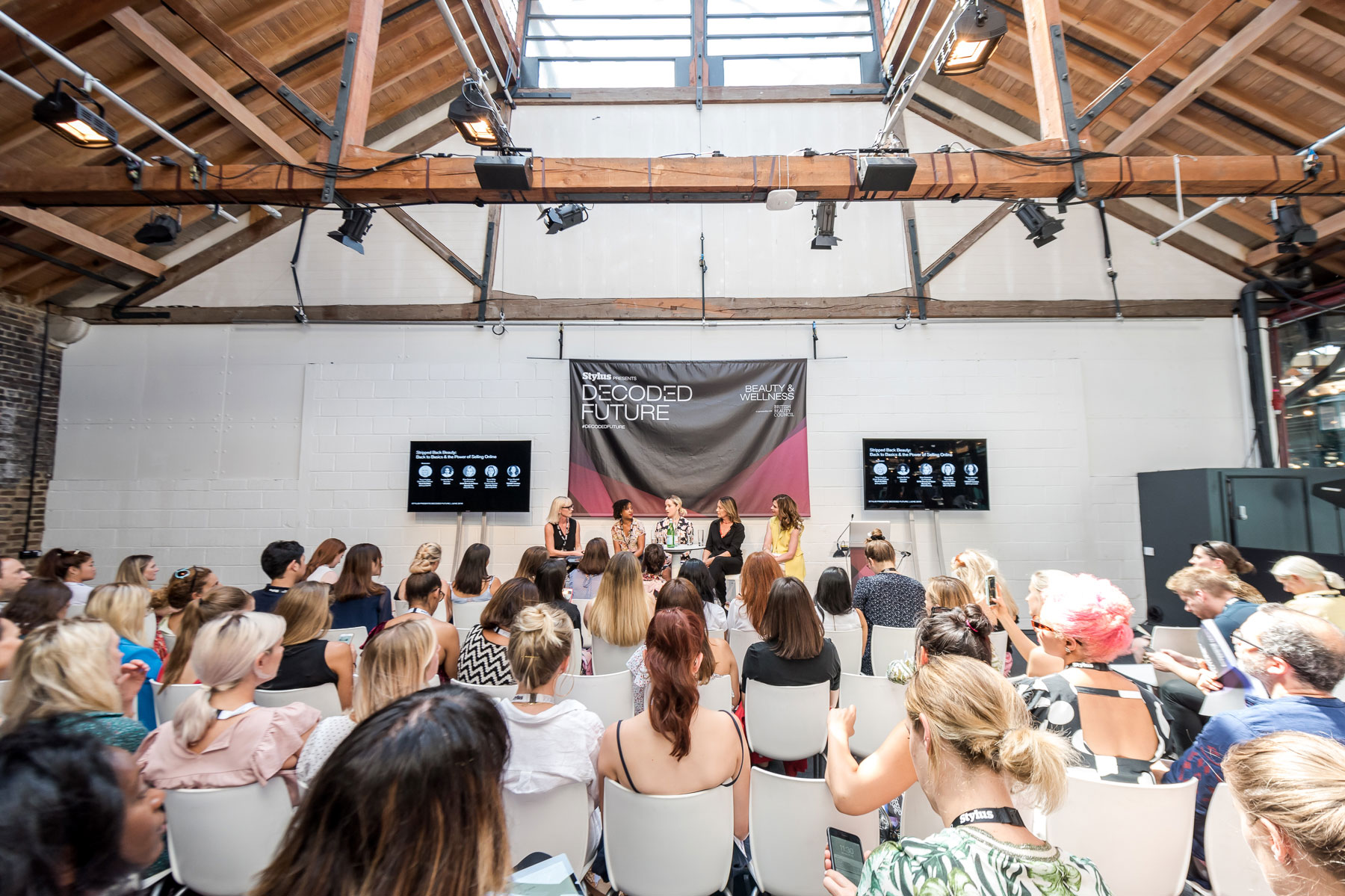 1. Change is empowering
It's a daunting word, but change is something that brands are learning they have to make happen, rather than wait for. The key message was that brands are having to look beyond instant results to win our favour; they have to tackle the big issues head-on. Dutch designer Daan Roosegaarde discussed his "smog-free tower" that 'eats' smog. To finance the proliferation of the air-filtering towers, Roosegaarde is turning the captured smog into small gem stones set in jewellery pieces such as rings, making waste an enabler for cleaner air. Waste is becoming a badge of honour – or as social and dating app Bumble's VP Louise Troen said: "if your consumption can say something about your values, that's powerful."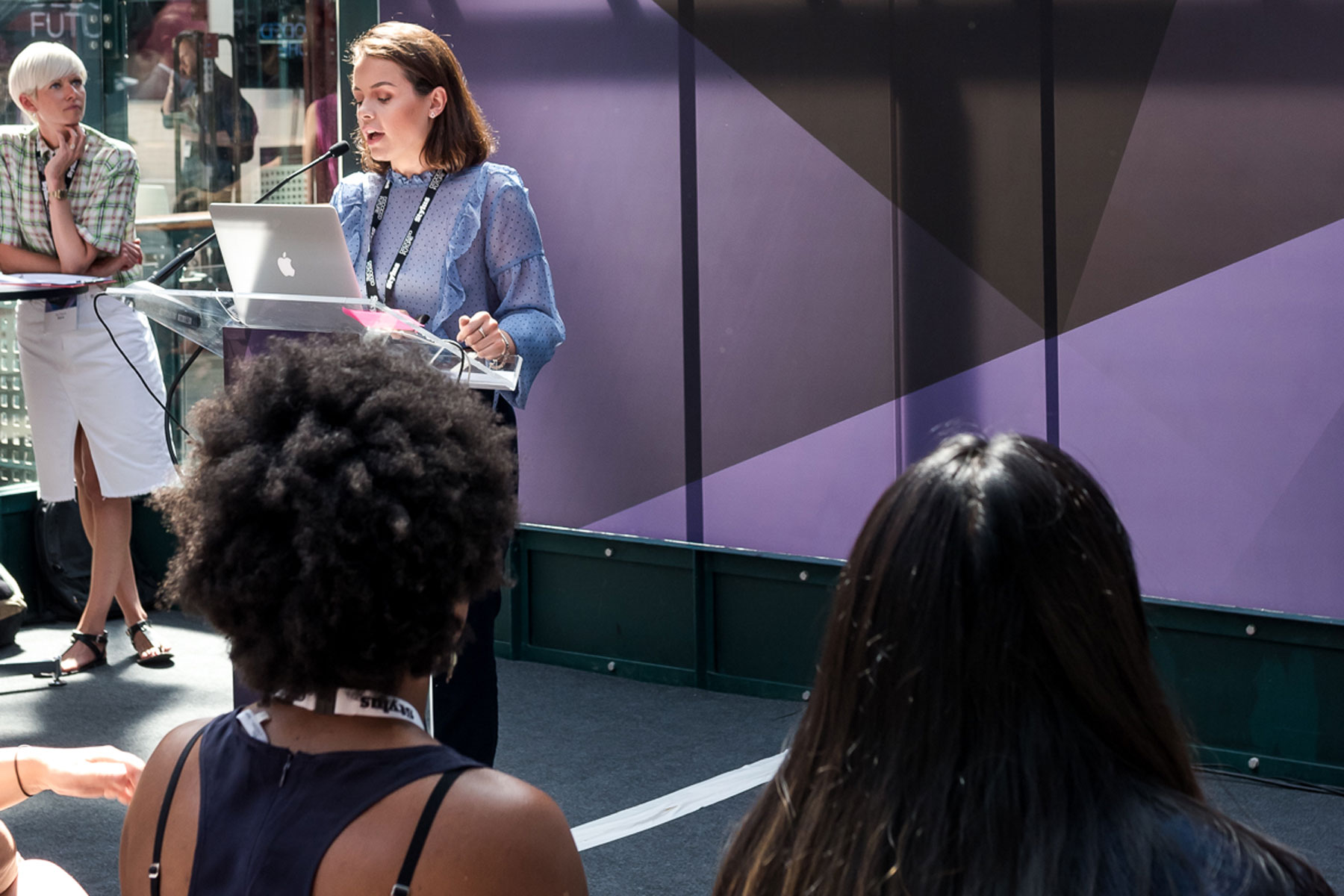 2. Inclusivity is not a trend
Inclusivity has become an important conversation across industries, not least beauty. ASOS' Alexandra Scolding, head of buying for Face & Body took issue with the term beauty, "we don't like the idea of beauty… it is an outdated notion." That's exactly why ASOS rebranded from 'Beauty' to 'Face & Body', to overthrow any alignment with traditional stereotypes and embrace inclusive values. Inclusivity is not a trend. How can it be when age, gender, race and sexuality have always existed? It's about acknowledging these exist.
If you are thinking of creating a business, be true to yourself
3. Only create what you would use
Another talking point centred around the route of brand or product creation. Loretta de Feo, founder of hair conditioner brand Dizziak, was steadfast in her opinion that she is the ultimate consumer, having created her Deep Conditioner product to meet her personal hair needs. Trinny Woodall of TRINNY London shared a similar perspective. The concept for her travel-sized stackable jars originated from a fatigue of carting around huge make-up bags when on the go, something I'm sure a few of us can relate to. The lasting impression was that if you are thinking of creating a business, be true to yourself, and if you wouldn't use it, or do it yourself, why create a brand around it?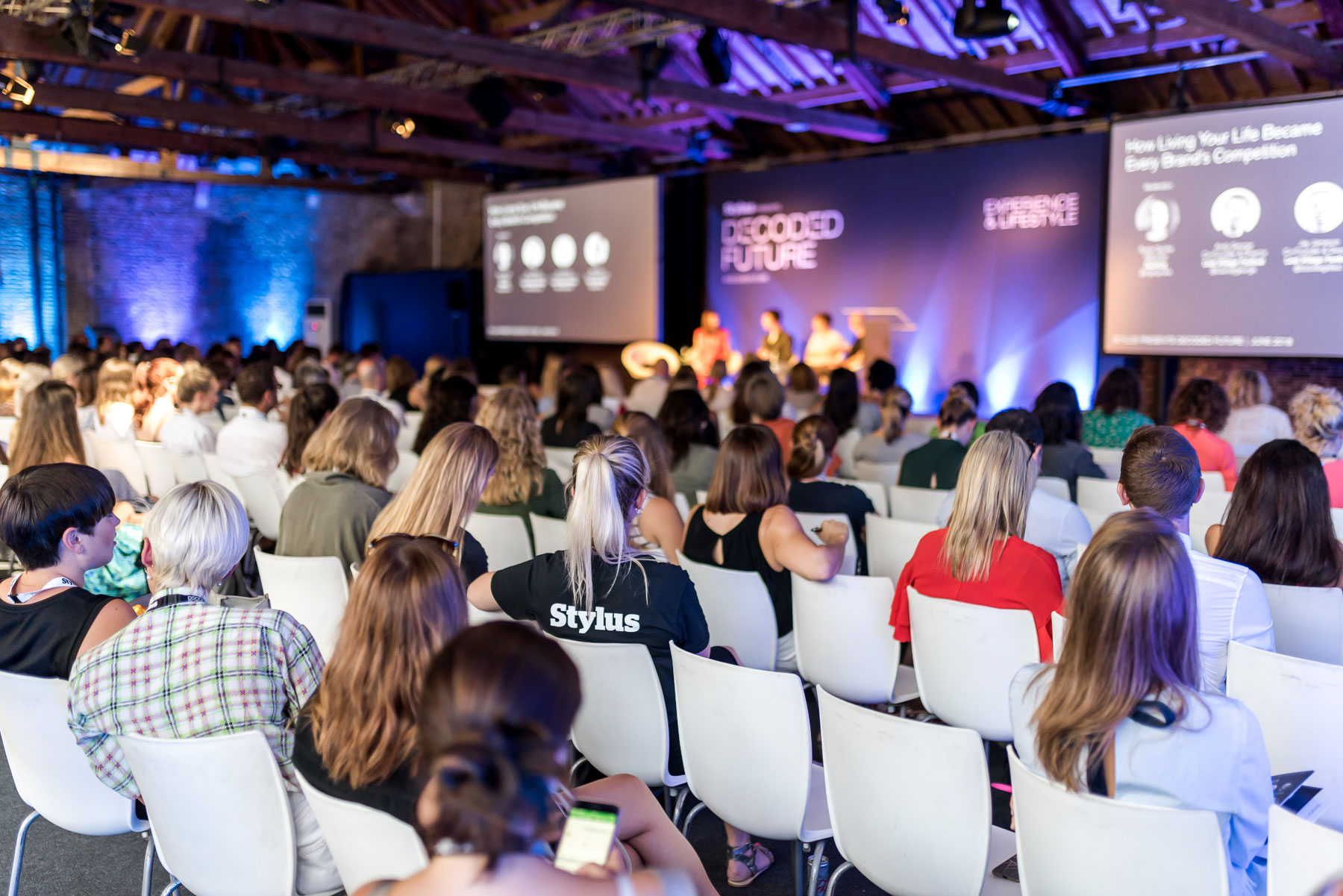 4. Consumer collaboration is undervalued
Championing customers as product development collaborators was a concept that brands like Clean Beauty Co., Jecca Makeup, and MADE.com all saw value in. Clean Beauty Co. leverages customer feedback to refine its offering, creating small batches of product so that the brand can easily reformulate something if its customers don't like it. Jessica Blackler, founder of Jecca Makeup, has worked with male prisons and helped transitioning individuals experiment with make-up. While testing different products on their skin, she would get their feedback on about how they felt. As brands start to realise that their consumers understand their own needs best, we can expect to see more by and for collaborations like this.
5. Being sustainable is no longer a choice
Less than 1% of fabric used to make clothing is recycled into new clothing – a stat that terrifies me. Sustainability was a huge talking point at Decoded Future as business leaders acknowledged that to stay in favour with consumers, they have to make it a key priority. Denim brand M.i.h Jeans founder Chloe Lonsdale described how a sustainable mindset has become a necessity for brands, and that they have to catch up with consumers: "Sustainability isn't just a philanthropic ideal, but a business necessity. If we weren't passionate about what we were doing, if we didn't care, we wouldn't have a consumer in five years." The advice I give businesses is that it doesn't have to be an uphill struggle, there is plenty they can be doing to make a change. We all have a role to play in preserving our planet, as long as consumers keep up the charge, brands will have no choice but to follow suit.