Buzzing markets, modernist achitecture, flexitarian cuisine. This compact guide shows you how to tick off Barca's staples – with some unexpected gems thrown in too
Barcelona is a city that you could spend a month in and barely skim the surface. Despite being Spain's second city, it's the undisputed number one when it comes to culture, cuisine, drinking, style and electric energy – and there's certainly no shortage of lengthy travel features and comprehensive city guides that prove it. But how can time-poor travellers maximise on the abundance of treats offered by this popular destination in two short days? Barcelona's diversity plays a major role in its appeal: you can traverse the winding streets of the Gothic Quarter, kick back on sandy beaches, sip cocktails in historic bars, feast on fresh tapas in buzzing markets, and marvel at Gaudí's spectacular Sagrada Família. Here's our streamlined, time-savvy guide to Barca's absolute essentials – with a smattering of new and offbeat openings thrown in for good measure.
ALMANAC BARCELONA
Located just off Passeig de Gràcia is the Almanac Barcelona, a stylish new design hotel that allows guests to discover another side of Barcelona's architectural scene. The Eixample location is ideal for discovering the city's upmarket side, yet Las Ramblas and the old town are only a five minute walk away. Designed by local architect Jaime Beriestain, the Almanac mixes contemporary comforts with Art Deco opulence: think soft lighting, subtle tones of gold and grey, and thick, luxurious fabrics. Rooms are light, spacious and bright, and 'Cube Rooms' feature bowed window designs, where sofas in little nooks look out onto panoramic city views.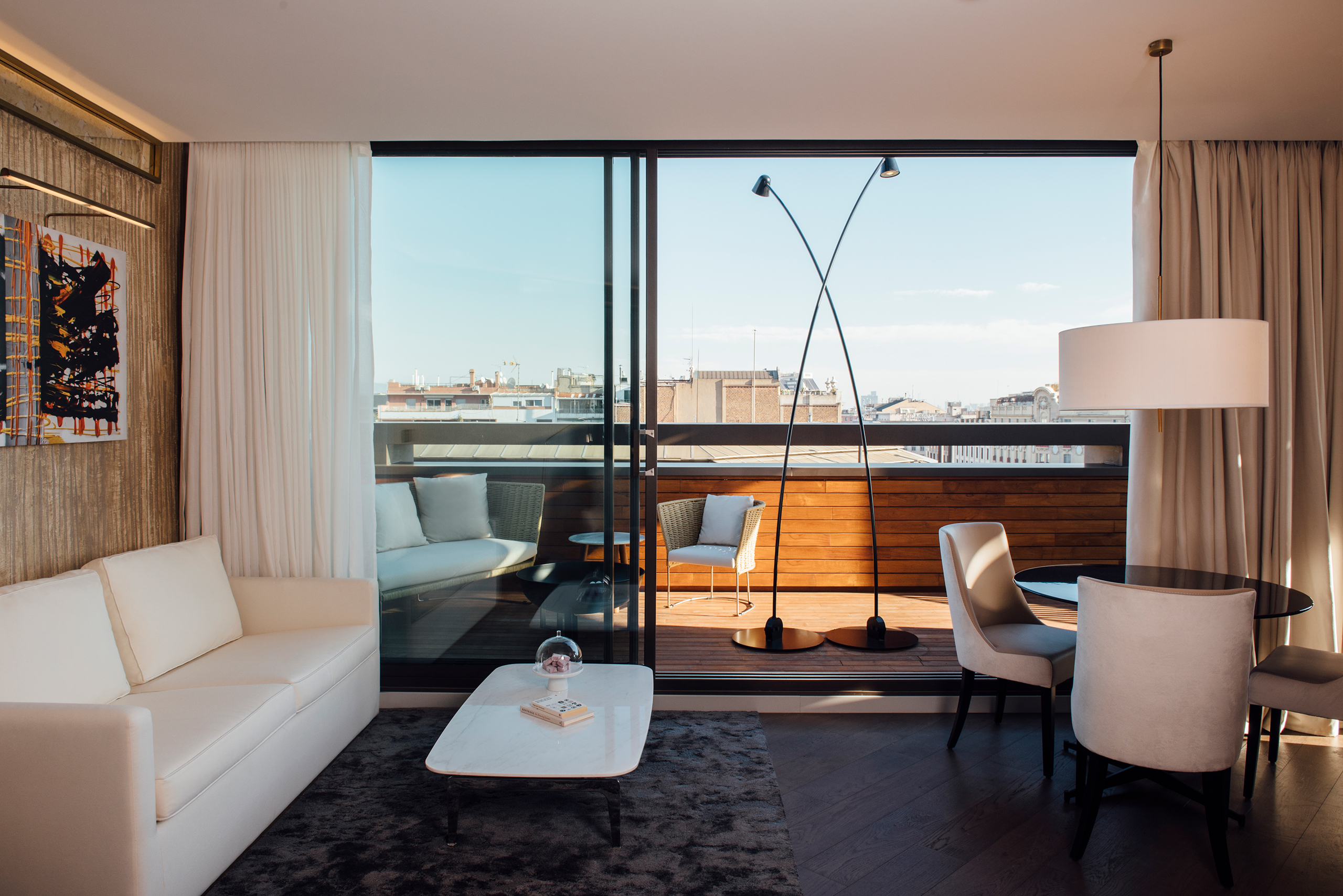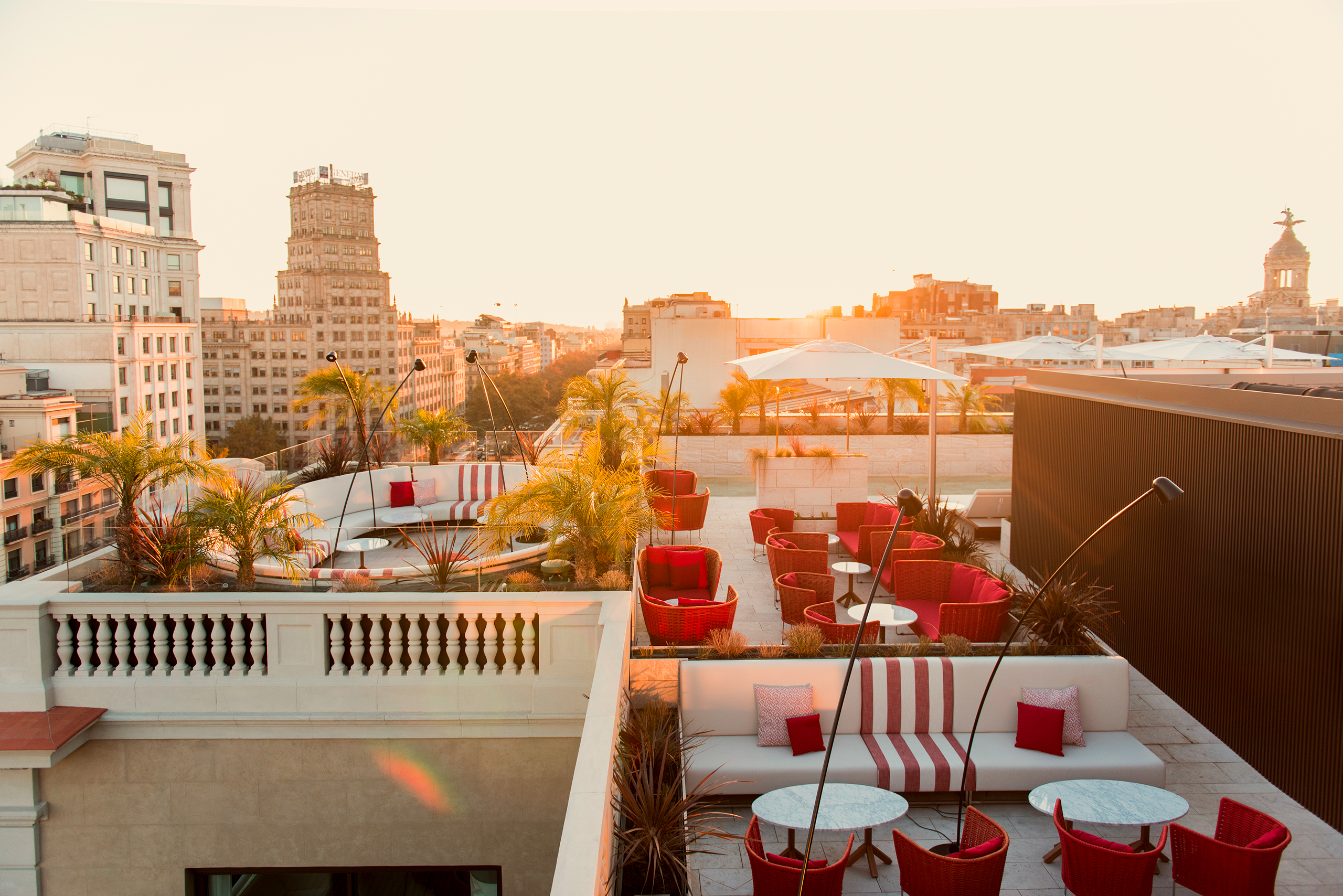 The jewel in the Almanac's crown is its multi-level rooftop terrace, which its neatly appointed pool area and romantic bar where guests chatter over sundowners. Línia, the hotel's Mediterranean-style brasserie, serves up fresh Catalan cuisine, and while there are plenty of traditional fish and seafood dishes on the menu, vegetarians, vegans and diners with intolerances are well catered for too. After dinner, head to the bar, where the expert barmen knock up innovative cocktail creations; if in doubt, go for the 'Dealer's Choice' – a gin and tonic with dry sherry, grapefruit bitters and artisan tonic water.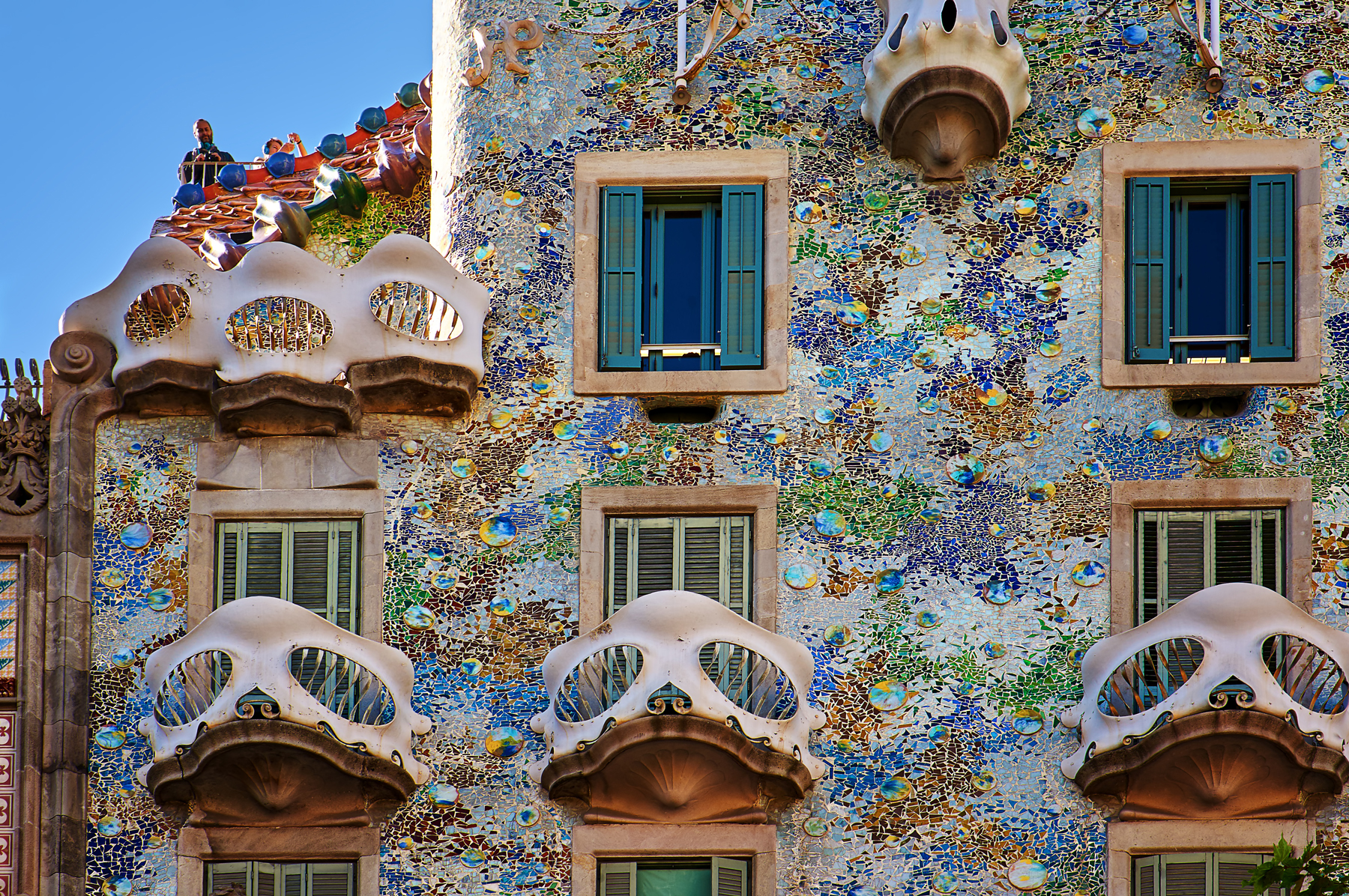 THE GAUDI TOUR
Though it's over 90 years since his death, the spirit of Modernist architect Antoni Gaudí lives on in Barcelona's buildings. The 'must visit' one is Sagrada Família, the UNESCO-listed cathedral that's still a work in progress, but touring some of his lesser known masterpieces is a great way to get to know the city. Start with Sagrada Família (be sure to book in advance unless you want to spend hours queuing) and gape at this weird yet wonderful building; inside, stroll beneaths vaults that soar above 200-feet. After, head towards Passeig de Gràcia where you can admire the wavy white façade of Casa Milà, with its bizarre balconies and chimneys. If you need a break there are excellent coffees shops and cafes here, so refuel up before heading to the stately, marine-inspired Casa Batlló. Finish off at the almost-hallucinatory Park Güell, where you can walk between mosaic lizards and contorted stone, and beneath halls of towering columns. Rest your tired feet here while enjoying fabulous views over the city.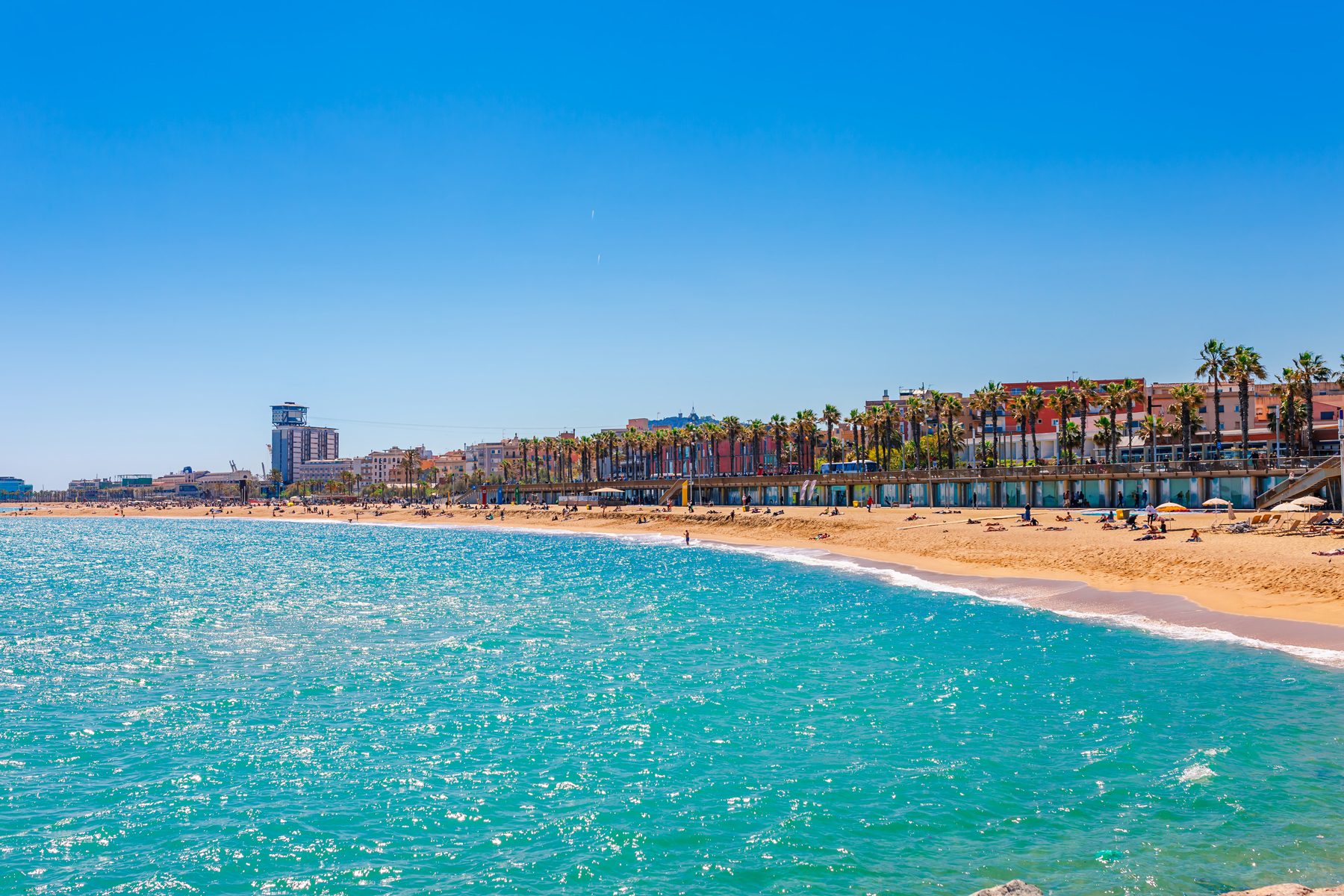 BEACH IT AT BARCELONETA
One of the many perks of choosing Barcelona for a city break is that you get a dose of beach life too. While the finest beaches are outside the city, a visit to Barceloneta allows you to enjoy some history and culture with a side of sea and sand. This once-industrial waterfront has been vastly overhauled, and today it's packed with grand sculptures, trendy bars, modern high-rises and gently bobbing boats. With narrow, eighteenth-century streets, pretty squares, the Mercat de la Barceloneta and several top seafood restaurants, come here to explore and enjoy a leisurely lunch before crossing the street to the beach. You can rent frisbees and volleyballs if you fancy a game, otherwise just lie back on the golden sand or swim in the sparkling water.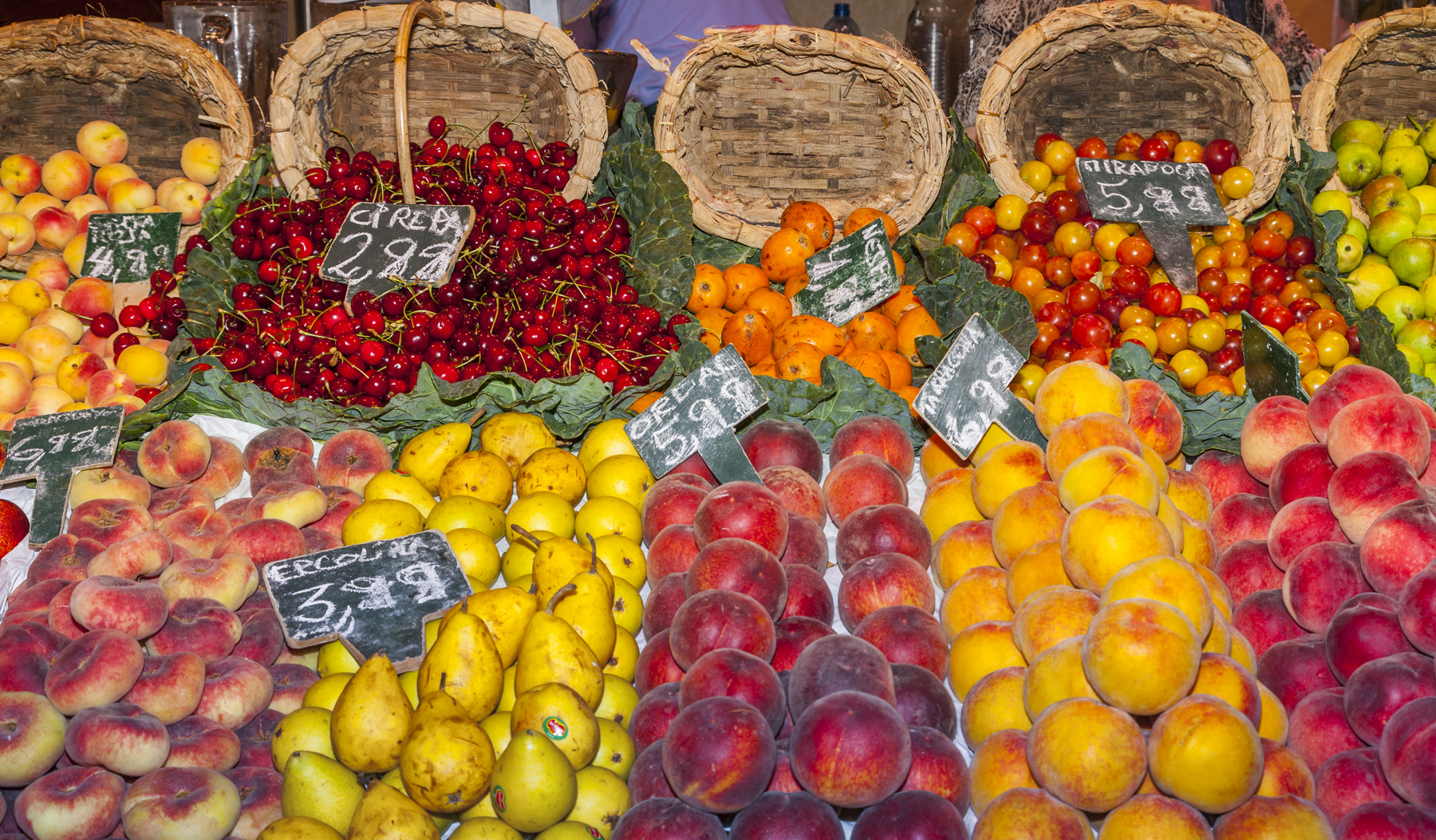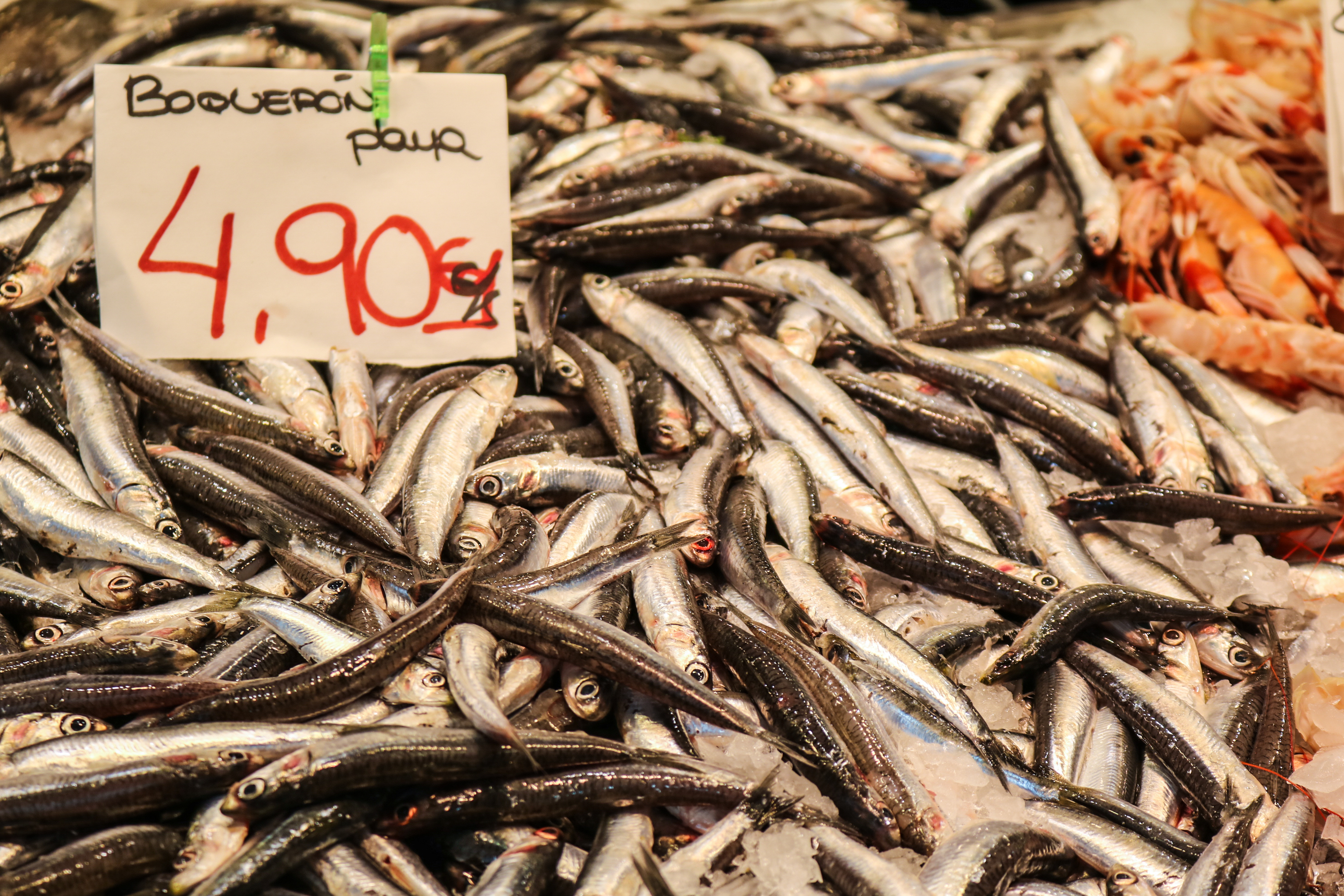 SANTA CATERINA MARKET
Barcelona isn't short of markets, but if you want to make like a local there's only one choice. Rebuilt in 2005, Santa Caterina isn't your average market – and not just because of its Gaudí-inspired, colourfully kaleidoscopic roof. If you want to purchase some food there's a decent supermarket here, but the real stars are the stalls, which groan with scarlet tomatoes, shiny black olives and fresh fish caught, the vendors assure you, that very morning. Smaller than other popular markets like Boqueria on the Ramblas, Santa Caterina is much easier to explore, and it's a great spot to pick up some souvenirs too: the bottles of grassy olive oil, vintage canned good and local wines make excellent gifts.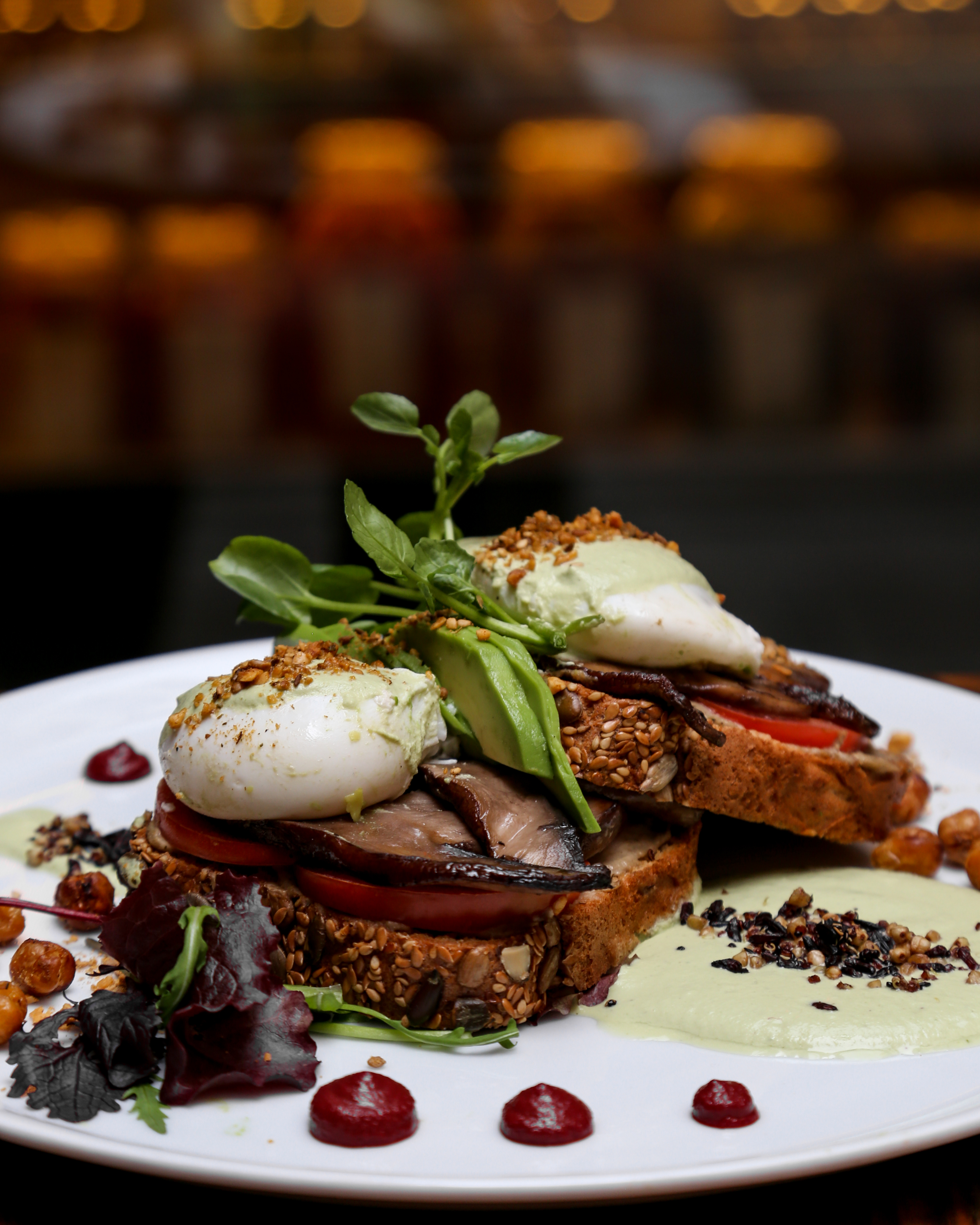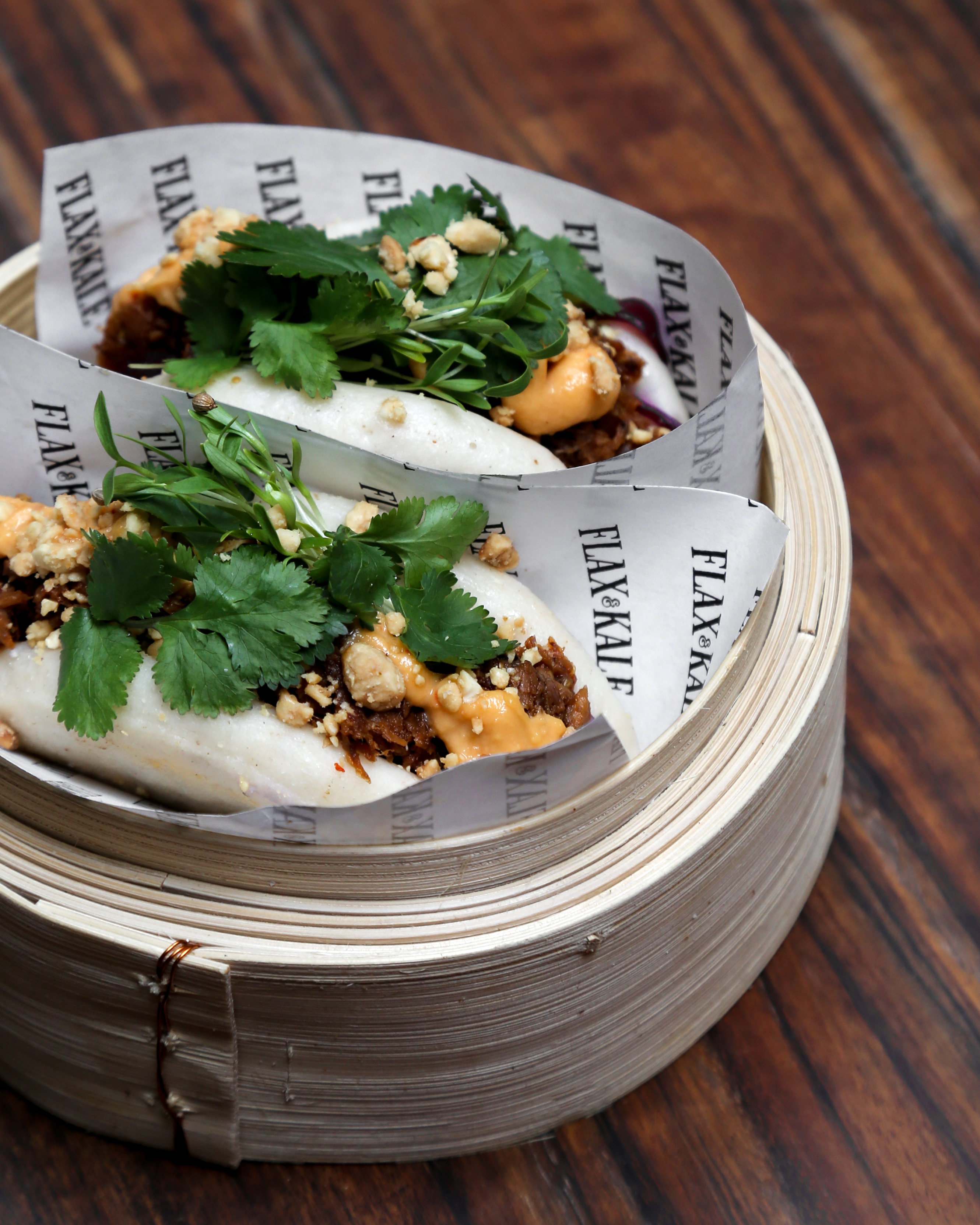 FLAX & KALE
The newest restaurant from Spanish restaurant pioneer Teresa Carles has proved to be one of the hottest new foodie spots in Barcelona, and one visit will show you why. A 'flexitarian' restaurant, Flax & Kale rides the new wave of eco-awareness well, and its varied menu offers up a selection of sustainable yet mouthwatering meals. Choose from gluten-free pizzas, healthy Asian fusion cuisine, and oily fish dishes like crunchy yellowfin tacos, chinese cabbage, and avocado and chipotle sauce. Other popular items include squidgy plant-based baos, where braised jackfruit beautifully replaces slow-cooked pork to be topped with mayonnaise, chilli jam and fresh coriander. The restaurant even has its very own Kombucha Lab, so be sure to try one before you leave.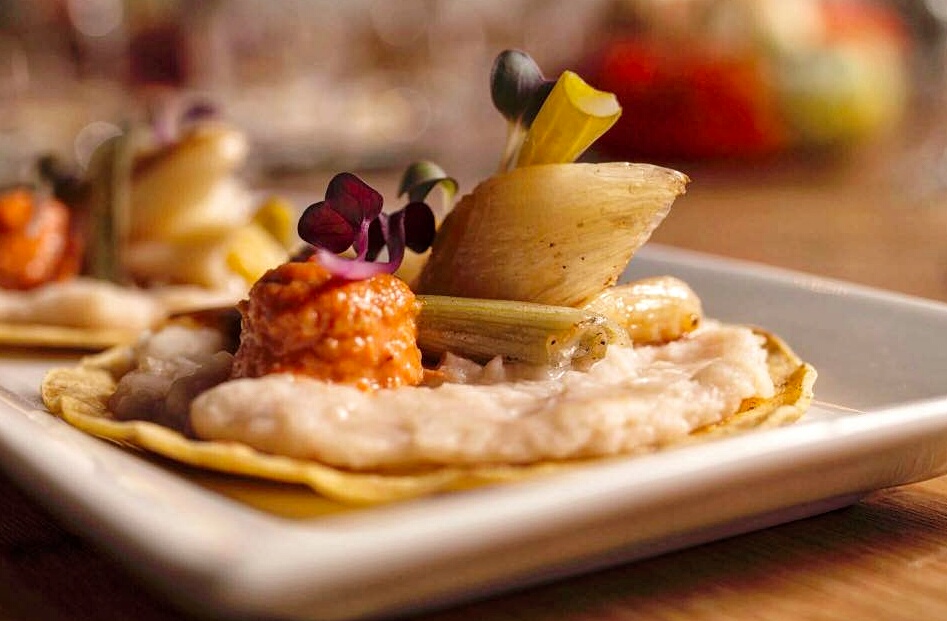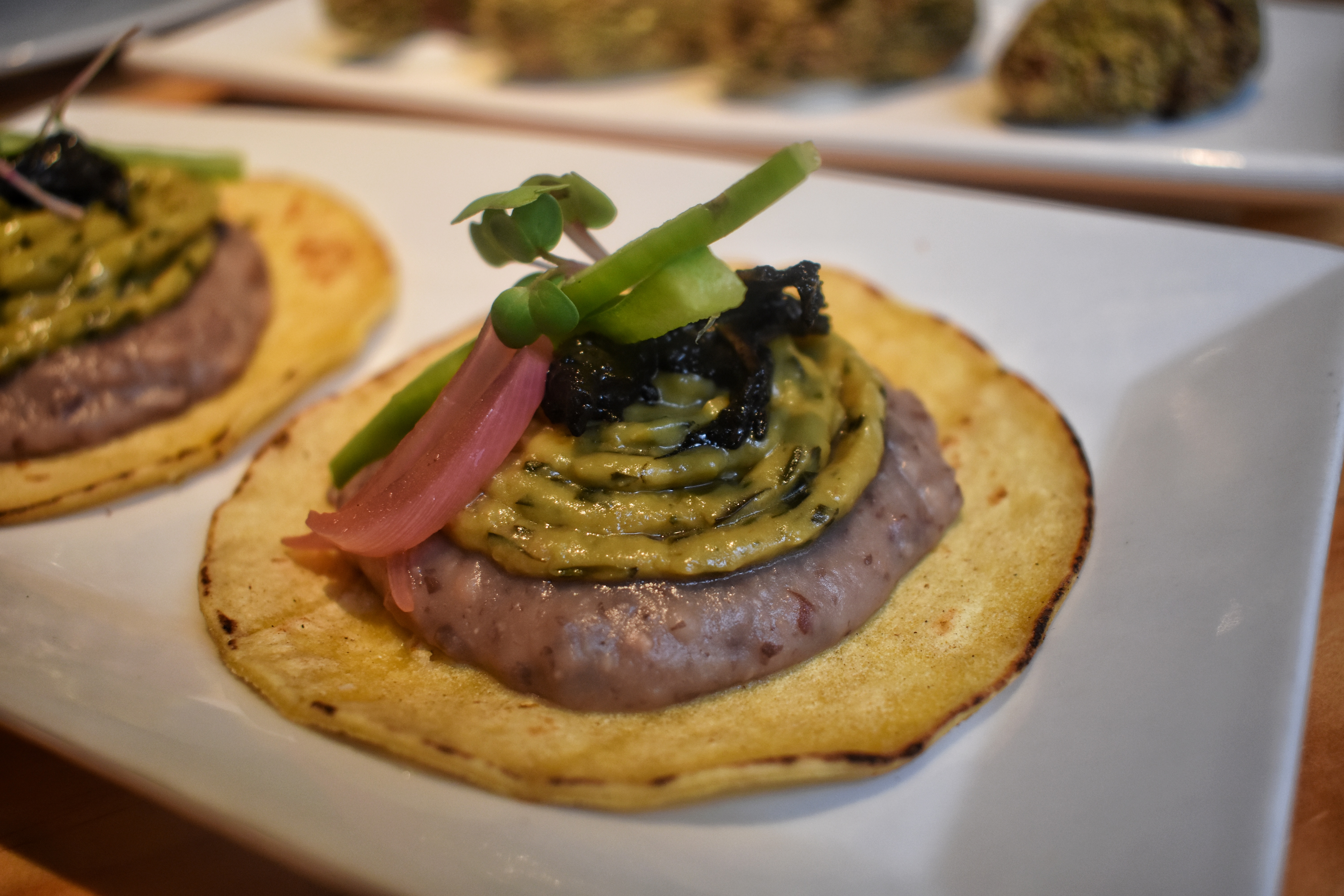 RASOTERRA
Even further dispelling the notion that modern Spanish cuisine is all about ham or fish is Rasoterra, an award-winning vegetarian bistro tucked away in the maze-like streets of the Gothic Quarter. Using only local, seasonal produce, Rasoterra is geared around slow food, and dishes are made for sharing (five plates is enough between two). Favourite dishes include the huitlacoche mushroom and avocado taco with bean cream, pickled onion and green pepper, the crispy-yet-fluffy spinach croquettes with pine nuts, sultanas and aioli, and Trinxat, a traditional potato and leek mash fried into cakes and drizzled with spicy mole and charred cherry tomatoes. Rasoterra is serious about its food – so much so that it has its own endaringly heartfelt manifesto on the wall.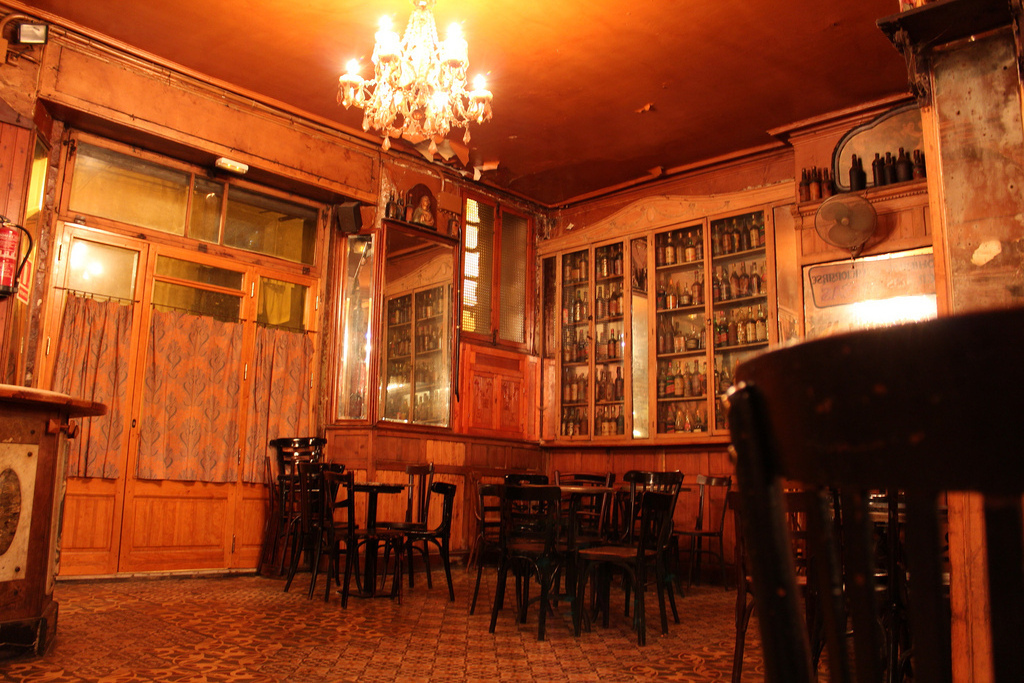 BAR MARSELLA
If you only visit one Barcelona bar, make it Bar Marsella, which first opened in 1820 and is said to be the oldest in the city. It certainly looks to be: with cobwebs strewn in corners, a cigarette-stained sepia ceiling, and feeble, flickering lights, stepping into this dark bar is like stepping back a couple of centuries. But the gloom and grime here is part of Bar Marsella's appeal, and seedy, old-fashioned charm oozes from every nook and cranny. A favourite watering hole of Picasso and Hemingway, today Marsella is packed with bohemian locals and plucky tourists enjoying some late night, absinthe-infused fun. If you're looking for a debaucherous yet historical night out, head here after midnight; stay as long as you can.

BOCA CHICA
For a more upmarket night out – or if you just want to rub shoulders with Barcelona's coolest crowd – head to the glamorous cocktail bar Boca Chica, just minutes away from the Almanac in Eixample. This sleek bar is stylish yet relaxed, and the decor inside is beautiful: all dark, weathered woods, plush chairs, vintage photos and old persian carpets. The menu is a cocktail aficionado's dream, and watching the skilled bartenders concoct new creations is an experience in itself. Be warned that the drinks can be extremely potent – something to be aware of when you stumble into the bathroom and find a wall of mirrors and a photo booth. There's a pretty terrace outside, and most nights it's open until 2am.