The Home Issue
Lifestyle Magazine for Freethinking Women
The Home Issue
Lifestyle Magazine for Freethinking Women
THE HOME ISSUE
PHOENIX is an award-winning women's lifestyle publication with an empowering voice that encourages a freethinking attitude.
For the Autumn / Winter 19 season PHOENIX explores the meaning of 'Home', from global design trends to interiors inspired fashion, and from the evolution of house music to sustainable architecture.
252 pages of thought-provoking prose features by acclaimed writers alongside rich photography and high-end production values take the reader on a journey through fashion, beauty, trend- forecasting, architecture and design, music, film, literature, travel, and the philosophy of contemporary cultural icons.
The cover star this issue is global pop music phenomenon Halsey, who was shot in London and interviewed in New York by PHOENIX Editor-in-Chief and founder Hannah Kane. We talk exclusively to Halsey ahead of her 3rd studio album Manic dropping January 17th 2020, and her upcoming European tour running across 19 dates in February and March 2020.
The breadth of cultural talent in the issue includes US pop star Hayley Kiyoko, icon of hip hop Common, feminist artist Amanda Palmer, Downton Abbey actress Laura Carmichael, British singer / songwriter RAYE, hit indie band Foals, model of the moment Sophia Hadjipanteli, and digital avatar Shudu. The combined social reach of all featured talent exceeds 42 million.
Price UK £6.95 + P&P
The magazine is 252 pages
250gsm cover / 100gsm text
Full colour + matte laminate / spot gloss cover
On sale October 2019 – February 2020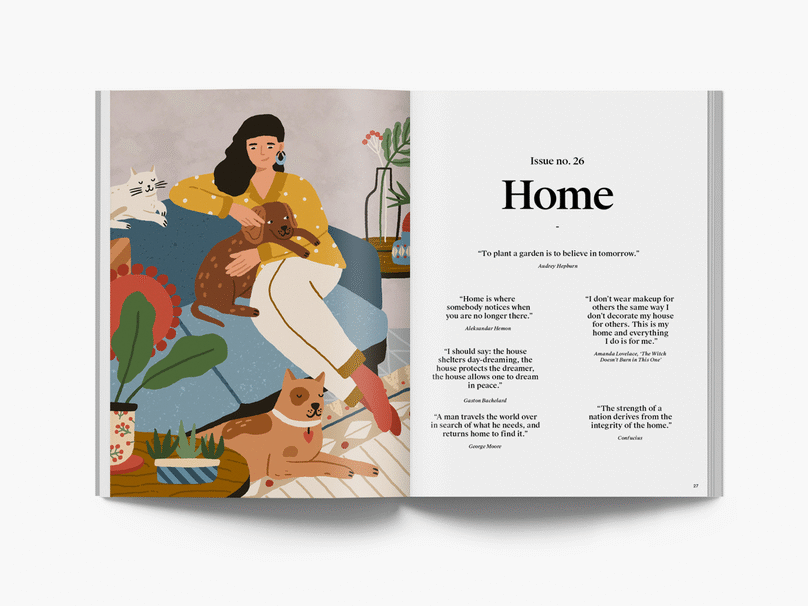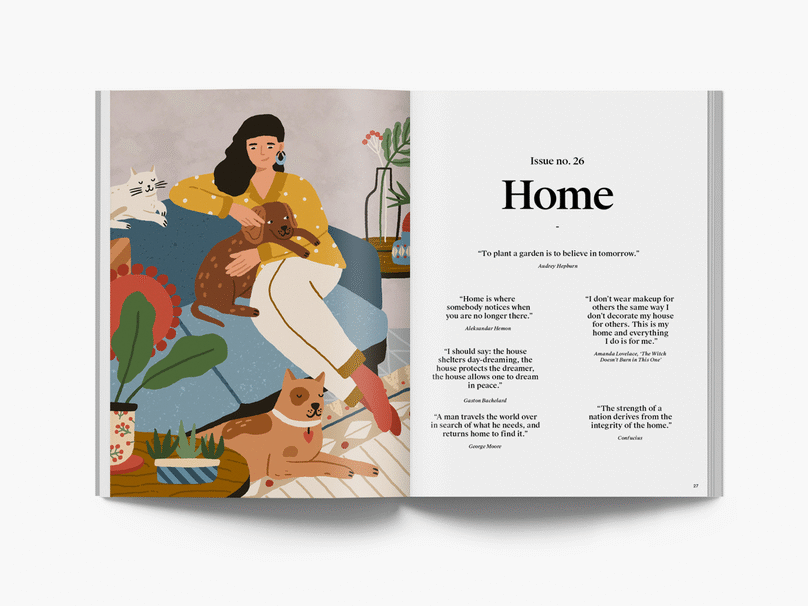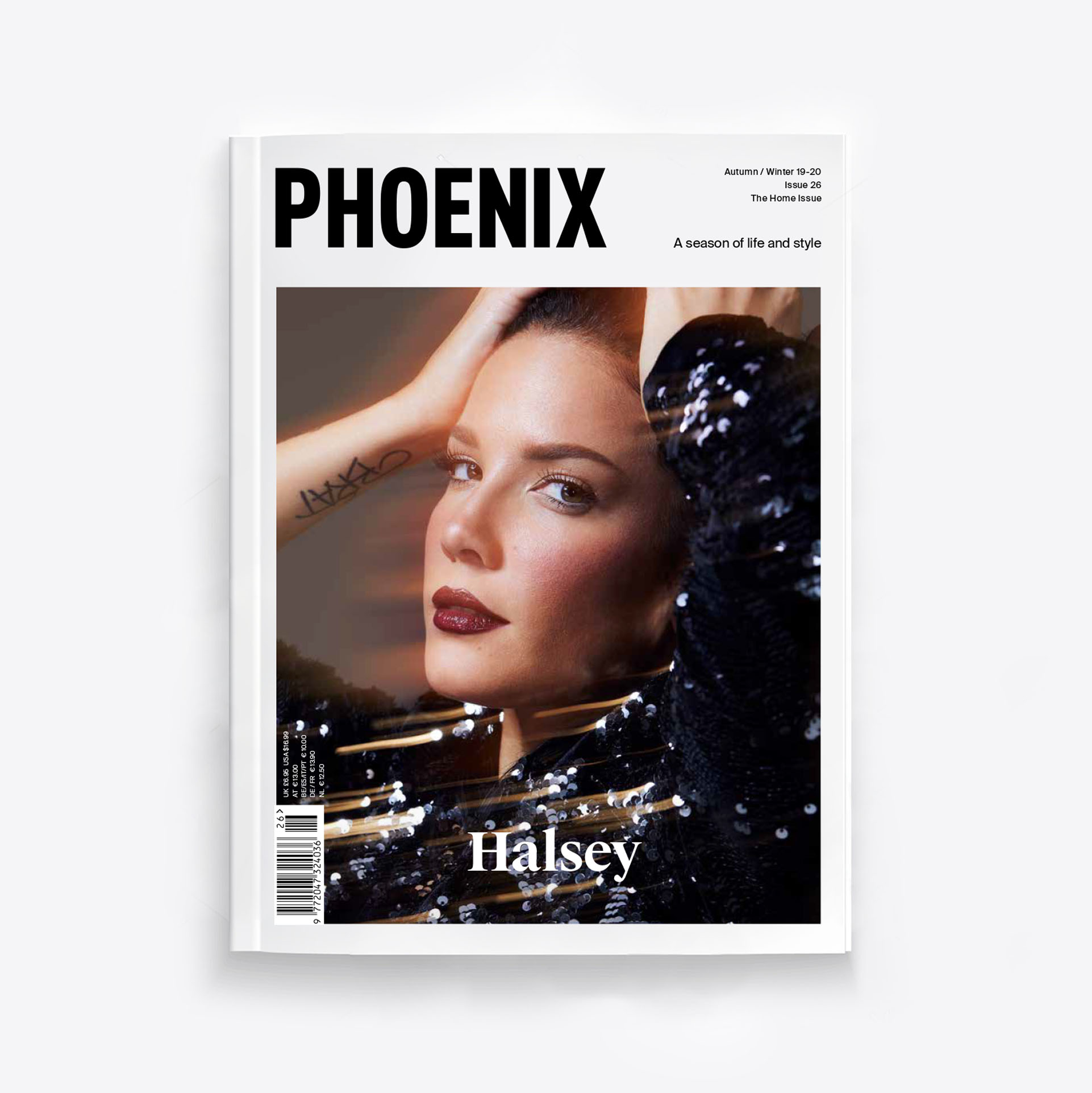 The Home Issue
£6.95 + P&P