PHOENIX's Editorial Assistant Joy Starkey reveals her LFW Day 1 highlights, feat. Faustine Steinmetz, Eudon Choi, Amanda Wakeley and Paul Costelloe…
LFW day one started off with a quick dash to a greyscale London Bridge (very SS15…) to grab my boyfriend's iPad – lugging around a laptop for SS14 did not end well for me – before running to my first presentation: Faustine Steinmetz at the grand ICA Theatre.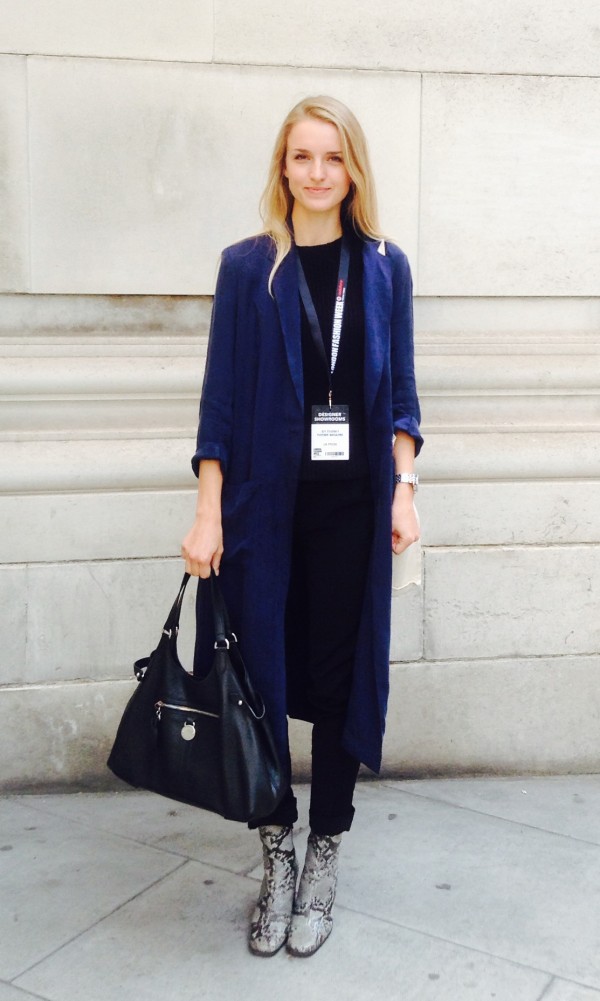 What I wore: H&M trousers and coat, Zara top, vintage boots, Mulberry bag
After flailing around Trafalgar Square (thanks city mapper) I finally found my way into a moodily lit room dotted with models slowly turning on rotating stands, dressed in curiously deconstructed, threadbare clothing and highlighted by brooches shaped like security tags. The designer described the collection as "an exploration of the perception of fashion and the ultimate concern, not with the product itself, but with the feeling it evokes". Deep. Note: the perspex box of mints behind – art or freebie? Very confusing.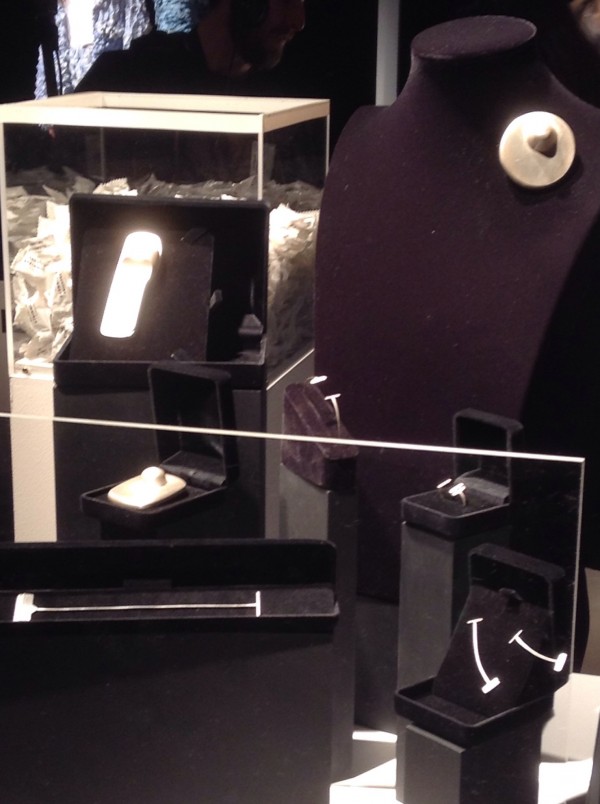 Faustine Steinmetz
My new boots were giving me tremendous blisters (rookie error) so I made a quick Boots stop-off for plasters before collecting my LFW pass at the buzzing Somerset House. Next up was Ming at Freemason's Hall AKA Fashion Scout, where I bumped into our lovely Phoenix intern Susie. Once inside we were promptly directed the wrong way at least 5 times – including a lovely scenic tour of backstage – but finally found the presentation just a few minutes late. Accompanied by a sweeping classical pianist, models paraded the runway in furry pool sliders, paired with monochromatic, masculine simplicity – the dominating theme for the day, incidentally.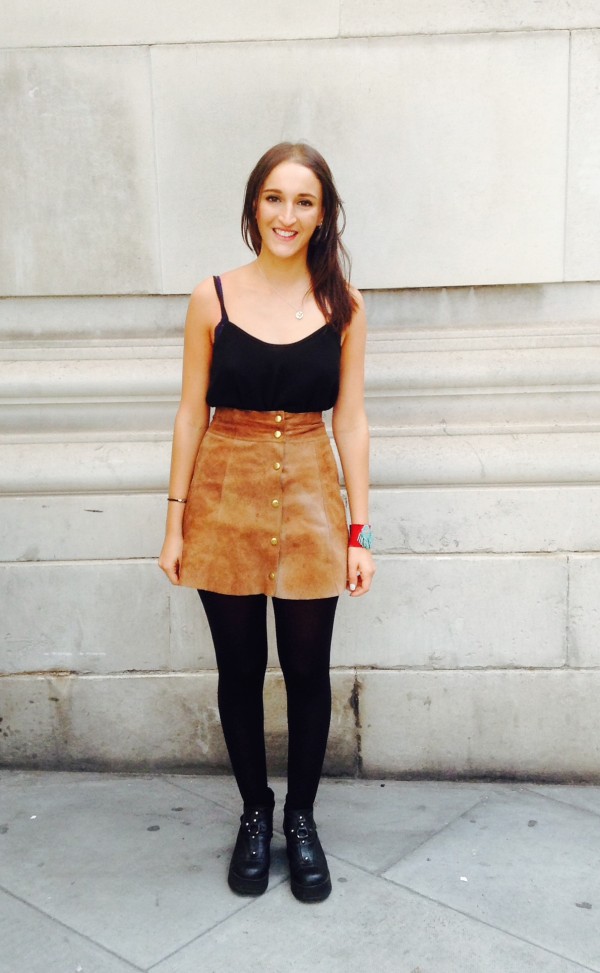 PHOENIX intern Susie Coen
Susie and I got a cheeky free manicure from the girls at Body Shop, before heading back to Somerset House for Eudon Choi. On a catwalk lined by Vogue's Sarah Harris and MIC's Proudlock and Rosie Fortescue, Choi sent out clean and crisp looks, highlighted by frills in cool hues and twin sets in kaleidoscopic prints, grounded with slip-on clog-style shoes. Little House on the Prairie meets Alexa Chung, you might say.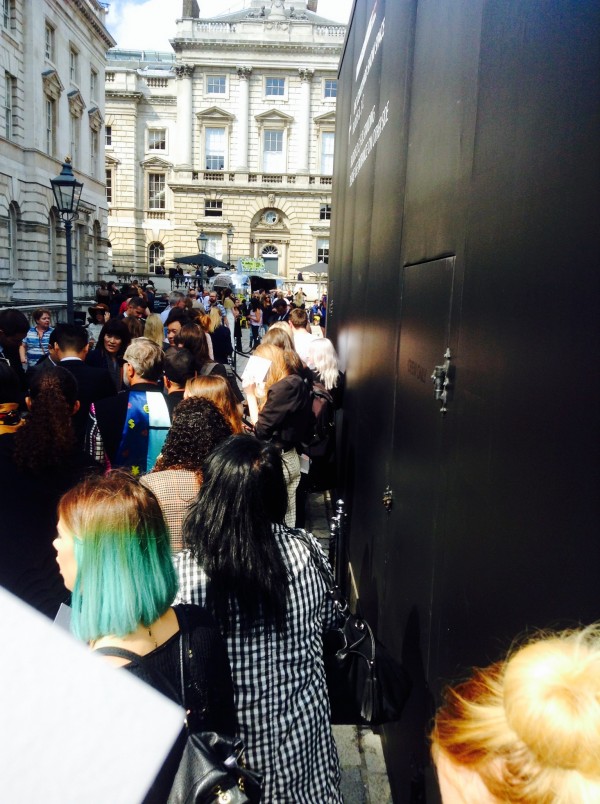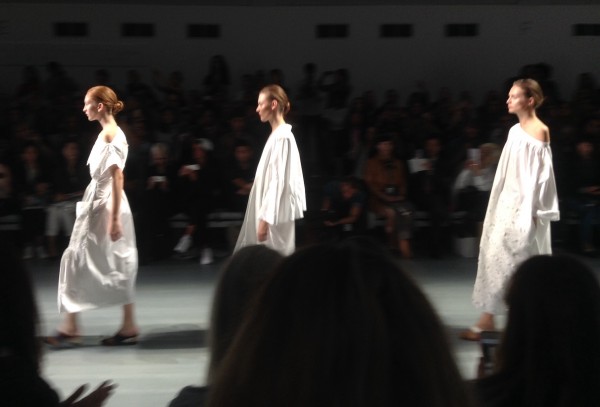 I headed to the Press Lounge for my break for a quick coffee and some lunch, then onto Amanda Wakelely at 4.30 for a totally white-on-white collection, toughened by touches of snakeskin and sporty mesh and cinched by clean-lined obi belts. Watching the models trying to negotiate the spiral staircase in floor length gowns and needle-thin heels was also a sight to be seen.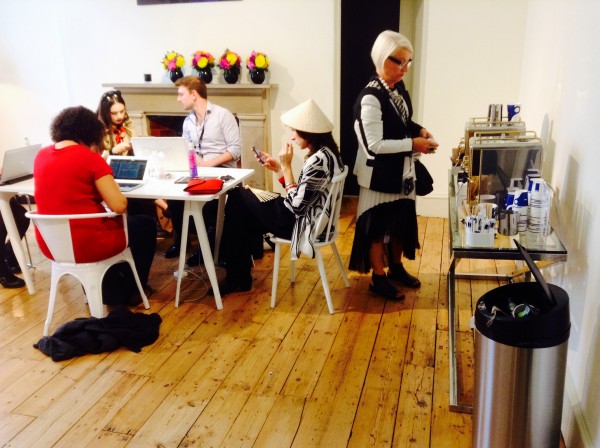 Press lounge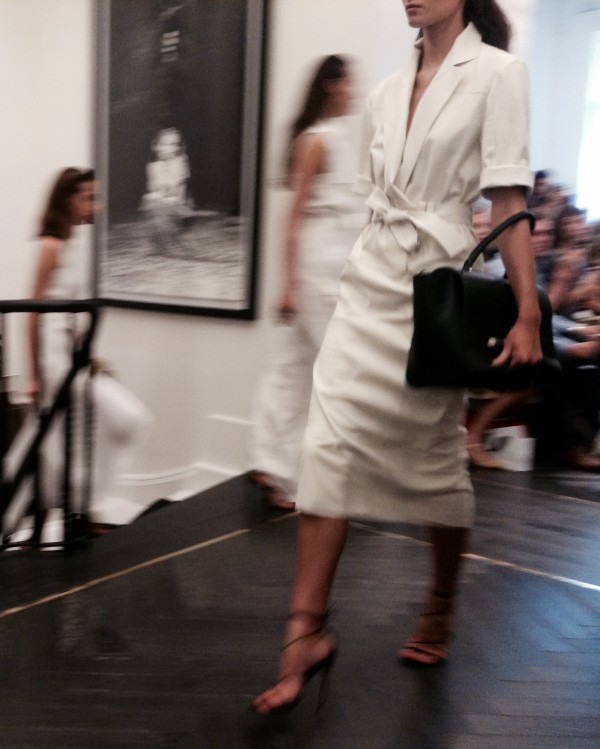 Amanda Wakelely
My final show (bearing in mind that by this point my feet were one big blister #fashionweekproblems) was Paul Costelloe, who presented my favourite collection of the day. In a grand neo-classically decorated room in Simpsons-on-the-Strand the swinging 60s reigned. Sitting behind fashion matriarch Hilary Alexander, I marvelled at the sheer height of the models' hair and cooed at the cute mini dresses, which were paired with chunky heeled trainers and rendered in 2014 fluoro hues.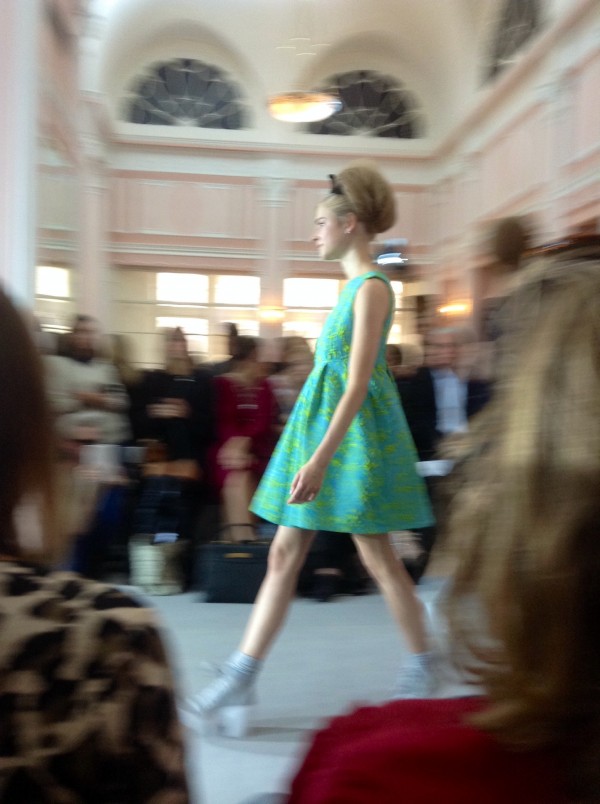 Paul Costelloe