Every new year we vow we'll go to the gym more. At least these sportswear picks will get us in the mood.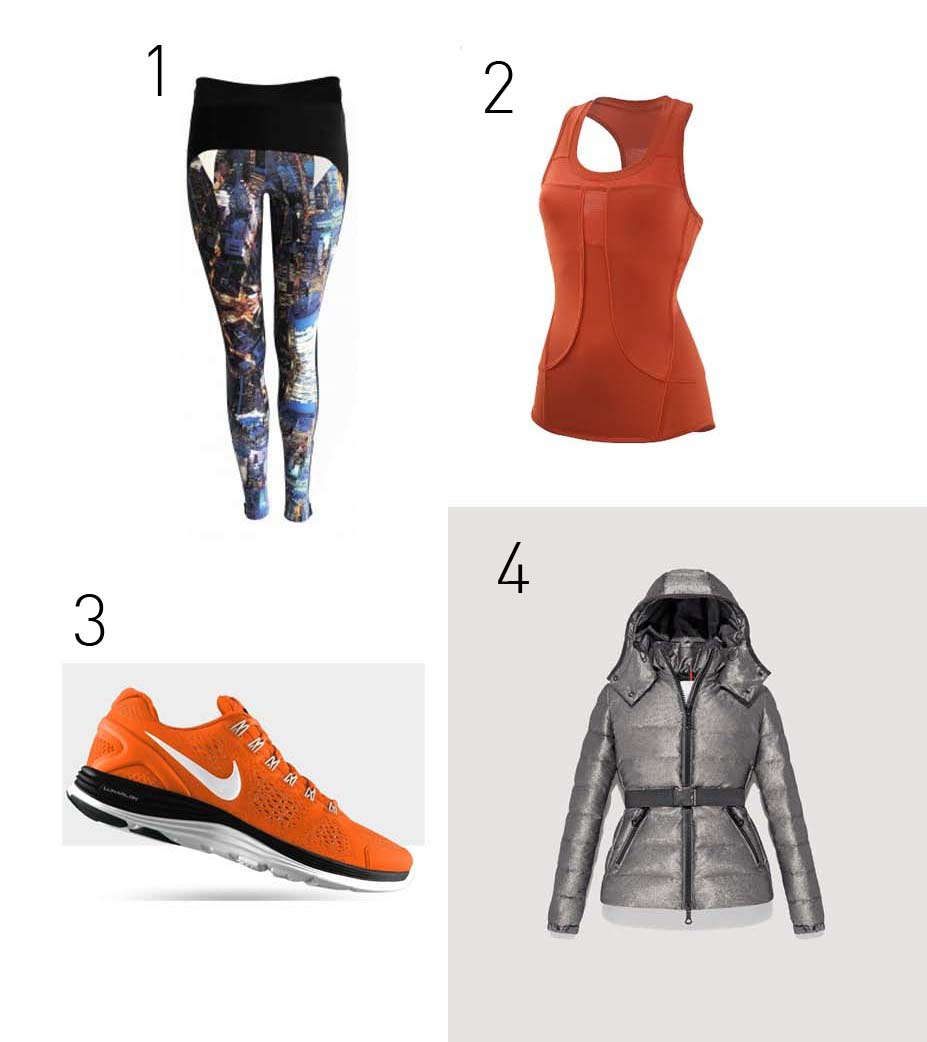 1) These amazing metropolis print leggings by Lucas Hugh are by far the most fashion-forward gym trousers we've seen, but are also perfectly functional, with perforated sides for ventilation.
2) By Stella McCartney for Adidas, this Run Performance Tank is breathable, seamless, and a built in bra for extra support.
3) While "barefoot technology" may be the latest trend in running, we've found that the stability and cushioning offered by these Nike LunarGlide+4 trainers offer a more comfortable ride and minimal joint pain in the hips and knees, even up to marathon distances. You can get them customised a myriad of ways using the NikeiD service, and the "Nike+" part of the name means they can be synced with the Nike+ running app to track distance and pace.
4) Don't forget to keep your muscles warm after you've worked out. This space-age Moncler Zorille jacket made from antiqued lamé fabric is filled with down to make it extremely warm and light. It's also perfect for après-ski style.
Hannah Kane