You get more of what you focus on, so we asked our Political Editor to put on his rosy specs for next year's political forecast…
To paraphrase Queen Liz a quarter of a century ago, 2017 has been quite the horrible annus. We've come terrifyingly close to tit-for-tat nuclear war advocated by mental incompetents, governments have turned viciously against their own citizens, and half-witted maniacs across the world have targeted innocents in pathetic attempts to divide communities. It sometimes feels like the lunatics are not only running the asylum, they're burning it to the ground while cavorting naked and dribbling with glee.
It would be lovely to believe Professor Brian Cox's assertion that things can only get better, but frankly it feels like the world is balanced on the edge of a razor blade right now. A slow and bloody doom awaits if we stay put, a topple into a Lovecraftian abyss of desolation threatens if we stumble. It's a hell of a time to be ushering in a new year, but a new start couldn't be more welcome.
Here at PHOENIX, though, we're eternal if realistic optimists. We are adamant in our hope that 2018 will be the turning point that gives us a clear route off that steely blade and onto safer ground. There are plenty of opportunities to inject some sense and thoughtfulness into the febrile miasma we're currently living in, and we've looked into our rose-tinted crystal ball to bring you some of the best case scenarios for the year ahead.
European bridge-building
In the UK it feels like we've been obsessing over Brexit for millennia. We've squabbled with the EU over money, borders and visitors like two grouchy old neighbours who've despised each other for years and are relishing the chance to shaft each other. It's all absurd and deeply depressing. But if 2017 was the opportunity to bleed old wounds, 2018 is the chance to heal and move on by prioritising cooperation instead of antipathy. EU countries are our oldest and most reliable allies, and instead of burning all our old bridges we need to build new ones. And if the current negotiators can't get with this programme, then they must get the boot. We expect 2018 to bring an end to all the posturing and silly-buggering and catalyse sensible, positive movements towards a mentality that celebrates similarities rather than toxifying differences.
A new political party
Our twitchy political situation is not helping, exacerbated by June's general election result which magicked away the Tories' majority, cemented the collapse of the Lib Dems, and proved that, even with all possible advantages, Saint Jeremy of Islington will never be Prime Minister. While only masochists and weirdoes are hankering for another general election, there is currently an intellectual vacuum that urgently needs filling by an energetic, youthful and optimistic opposition. An opposition that can revitalise a disinterested electorate like Obama, Macron and Trudeau. Of course the establishment balks at the idea of a new political party that could wrench away their grip on power (and there's precious national desire for more politicians), which is all the more reason to strongly consider starting one. Nick Clegg, Anna Soubry and even (whisper it) Tony Blair should all be on the call list.
Trump hamstrung
Political stability at home would be a welcome alternative to the travails overseas. For almost a year Donald Trump has careered around the White House like a startled circus elephant, trumpeting idiotically and threatening to bring the whole Big Top crashing to the ground. Raging against the 'swamp' during his campaign, it surprised no one to discover that he is actually the king of the swamp creatures, mired in sleaze and scandal from the off. It's too much to hope that he'll be toppled by investigations into dodgy dealings with Putin's lackeys, but mid-term elections in November mean all seats in Congress, a third of the Senate, and various state governorships are up for grabs. Recent elections point to a Democratic surge, meaning Trump will find it next to impossible to achieve his bizarre agenda, leaving him increasingly redundant and increasingly unlikely to seek a second term. The emergence of some new, charismatic leader would be a most welcome bonus.
Crushing the cockroaches
Trump's pussy-grabbing misogyny had little impact on his perceived ability to run the world's most powerful country, but since he took office the pervert dominos have started to fall. Weinstein, Ratner, Spacey, Czekely – feckless molesters and previously untouchable Ozymandiases are crumbling thanks to righteous media outrage and terrified studios desperately cutting ties with their sleazy stars. It's a great start, but it beggars belief that, given the explicit and multitudinous accusations of rape and abuse, no arrests have yet been made. Quick rehab in-and-outs won't cut it – next year's spate of high-profile prosecutions and convictions will be the only way to cement the fundamental criminality of these monsters and make sure there's no turning back.
Miscellaneous mood-lifters
On top of these big changes, in 2018 we're also looking forward to women finally being allowed to drive in Saudi Arabia, ABBA reforming off the back of the Mamma Mia sequel, a new musical masterpiece from elfish Swedish wonder-sisters First Aid Kit, movies like Ocean's Eight, I, Tonya and The Shape of Water setting the box-office alight and ushering in a new wave of female-centred blockbuster cinema, and Idris Elba steaming up our lounges in a blockbusting new season of Luther. England winning the football World Cup in summer may be too big a fantasy even for the dreamers at Phoenix, but with the absolutely awesome, record-smashing Mediterranean summer we're confidently predicting, who cares right?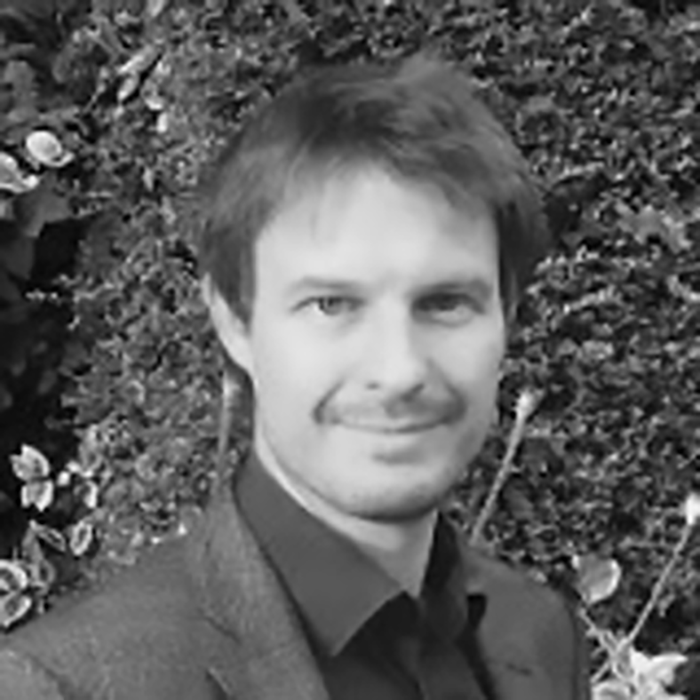 GREG TAYLOR
Film Editor
Greg spends a socially unacceptable amount of time in darkened rooms waiting for the next film that excites him as much as Jurassic Park did when he was 12. As well as reading too many books and watching too many films, he found time to advise two Mayors of London and a host of MPs, helping to give more power to people and neighbourhoods. He continues to watch and write about the national and global political scene with a mixture of hope and dismay. If he's not writing, watching, listening or reading, Greg is almost certainly planning his next trip overseas – all recommendations greatly received.