Don't just get angry about Trump, Brexit and the rise of the alt-right; be part of the solution. Here's how.
A h, 2016. The year when everyone knew what was going to happen next. The UK was certain to remain in the EU, America was going to elect its first female president, Carrie Fisher would remain the warm heart of Star Wars.
We were so certain, so complacent, that we treated events like pantomimes set up for our viewing pleasure. Secure in the dark of the stalls, we cheered the heroes and booed the villains, clapping each other on the back when we magicked up a punchy bon mot or a snarky photoshopped image.
But we were wrong. Dead wrong.
And with that wrongness came disbelief and anger. Disbelief that somehow the rest of the world wasn't in step with our right-thinking circle of friends. And anger that not only was the rest of the world not in step, but that their step was much, much more forceful. All our bitter opprobrium and pithy commentary had created a wind tunnel of seeming inevitability that had deafened us to what was really going on up there on stage. And it was no pantomime.
2016 showed us that everything is up for grabs – power, fame, even the truth. But it also showed us that confining our thoughts, our ideas, our passions to social media just isn't going to cut the mustard. If we want to be heard, if we want to make a contribution to the way this play is progressing, we've got to step up onto the stage.
We should be comforted though, that 2016 also showed us that it's never too late to pull off an unexpected twist in the face of overwhelming odds. So, for those who are looking to try and turn the tide in 2017 we have a few ideas for how you could get involved in shaping our post-truth, pre-Brexit, Trump-shadowed world:
Make some noise
Make no mistake, there are going to be protests in 2017. Protests against Brexit, protests against Trump, protests against establishment inertia. Join them. And more than that, help organise them. Form a local network through social media (most towns have a Facebook discussion page), book a coach, make a banner. Find local like-minded people who will build up momentum. Meet up. Discuss tactics. Build an online community. Talk to local press. Think about what you can do locally as well as nationally. You're one of many in your area feeling angsty about the future, imagine what you could do if you put your collective heads together,
Meet your representatives
There are councillors, police commissioners, MPs, MEPs, and even mayors making big decisions on your behalf. They represent you. So meet them, talk to them, and persuade them. Whether your hobby horse is local food poverty or the UK's relations with China, you have a right to be heard. The contact details for elected representatives are easily available online, and most MPs hold local surgeries where you can meet and chat. You can also march into Parliament and request a meeting with your MP – they may be busy, but it's worth a shot and Parliament is a public building, so you don't need an appointment. And don't give up, keep up the pressure whether face to face or through email or letter. Be firm and knowledgeable.
Offer your expertise
Whether you're a web designer, lawyer or a barista, you have skills that struggling organisations need. If there's a local cause or charity that's close to your heart get in touch with them, offer to help out. It doesn't have to mean shivering with a bucket on Epsom High Street, but you might be able to spend a couple of hours drafting a press release, or updating a webpage, or sending a letter to a local representative. Every little helps. And the same goes for bigger charities. Concerned about Guantanamo? Check out Amnesty's campaigning. Worried about mass surveillance? Have a look at PEN's work. Whatever your worry, you can guarantee there are people out there are working to tackle it, and they'd be delighted to hear from you.
Join a Political Party
UK politics is in its biggest flux in recent memory. While Labour struggles to find its story and the Tories hold their fragile peace, the Lib Dems dream of a messianic comeback that will surgically attach us to our EU brethren. Or something. Do you agree with any of them? Or do they need a hard kick up the backside to get them focused on the things that matter? Then join up, go to local meetings, deliver leaflets, put up posters, help them with their messages. Most local political branches don't have more than a handful of really engaged agitators to contribute to local political thinking. You could be one.
Run for Election
Becoming a councillor doesn't necessarily mean disappearing down a rabbit-hole of mind-numbing papers and meetings, though you'll have to give up some time for your cause. Choose a side, show your face, state your interest and you might end up delivering leaflets with your face plastered all over them. Standing as a councillor gives you access to local media and decision makers, and could be a springboard to a next, even more visible step. It also gives you valuable, eye-opening experience of how campaigning works, and a great knowledge of what makes your community tick. You could even go it as an independent, building up grassroots support and capitalising on a cultural shift away from the establishment. It's a tough gig, but it's achievable.
Be the Change
It may feel small-fry, but if you're tired of fake news and media bigotry, then don't give it oxygen. Don't click on those ridiculous Facebook links (you know the ones), don't read the Mail Online (even the sidebar of shame), every click is funding their nonsense. Rebel against the menial and the mundane, and use the saved time to research the issues that interest you so that you have the facts and figures to back up your ideas. There's some amazing journalism out there, and it deserves more attention than newsreaders arguing about their dresses.
Becoming a player on that stage, no matter how small a part, requires time and commitment, but it can be incredibly rewarding and empowering.
And the more actors with knowledge, intelligence and compassion, the higher chance we can fashion a happy ending like The Twelfth Night rather than the tragic political disaster of Hamlet.
Break a leg.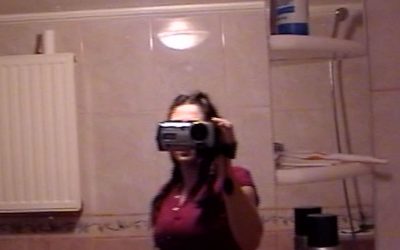 The musician opens up about Syria, spirituality and using anger in a positive way
read more