Did we just stumble into an episode of The Thick of It? 
Someone somewhere is having a titter at our expense. Turning into a chuckle, then raging into a maniacal guffaw. It's the only way to explain the political panto unfurling day after day. Too ridiculous to be random, it must be scripted. Like those classic moments of comic genius – Sir Humphrey running rings around his moronic minister, Malcolm Tucker blacking out the sun with his filthy insults – we've got to believe there's method to all this madness.
If you can't believe that we're in the middle of a piece of performance art vaudeville, consider the following. 
No one is control
There's little funnier than utter chaos. When the inmates are running the asylum, the custard pies are flying and the doctors are sellotaped to their chairs. Well, that's a Dostoyevsky drama compared to what we've got now. The Brexit deal is being lobbed between the UK and the EU like it's moving day at the Chuckle Brothers' ("to EU, to me…"), and trying to puzzle out what's happening in last month's existential cowpat movie Out of Blue is easier than trying to follow the ins and outs of our political process.
And our poor Prime Minister has been reduced to a summer holiday mum, or maybe a slightly funnier Mrs Brown, storming out of the house to yell "Cut it aaaaaaaat" ineffectively to the air, while naughty MPs toddle around like grey-suited Benny Hills, giggling in the bushes and throwing stones at her. And when she gets them back into the house, they're whinging brats who won't eat their crusts. Folding their arms, jutting out their lips and shaking their heads when told what to do, and they're just getting away with it, every day. Hilarious.
As for Corbyn, he's beleaguered holiday grandpa, drifting off into his lunchtime nap as the house burns around him. And Jean Claude Juncker? Well, he's having a great old time.
Not so much as political farce, maybe, as CBBC slapstick, but of the most insightful and accurate sort.
The Weapons are Out
There's little funnier (or more depressing) than watching politicians desperately shit-smearing each other, while popping in bonus insults into the turd like babies with M&Ms. Amber Rudd thinks Boris Johnson is as trustworthy as a handsy taxi driver, Johnson reckons the EU are movie Nazis in disguise, while EU grand fromage Donald Tusk reckons UK politicians are on a fast escalator to hell. See ya there Donny!
This exclusive footage of the greeting Theresa May experienced as she approached Brussels for the most recent EU summit, clearly shows the depths that our discourse has plumbed. And we haven't even started negotiating our future relationship yet. Isn't it all hilarious? Sure, as Malcolm Tucker might say, about as funny as a blind toddler in a fucking minefield. 
Chaos Reigns
The past two weeks have been peak crazy town. Like when Father Dougal held his first solo funeral. Shit is burning down, Parliament has become a neo-gothic basket case, and ministers are doddering around like dazed cows mooing at each other, desperation in their eyes. 
The Commons Speaker is having the time of his life, slamming MPs for being crap at their jobs and refusing to let the Prime Minister come out and play, while the man best known for binning top secret papers in St James's Park (not once, dear boy, but five times) and hiding from the press while wearing a toga (titter ye not), managed to take over Parliament for a day. Which must be about as appealing as doling out 650 enemas using only your mouth. And the results were broadly the same.
The plan was to find out exactly what kind of Brexit our MPs want. Shame they haven't got a clue. Second referendum? Nope. Customs union? Nah. No Brexit? Don't be daft. So no one likes anything.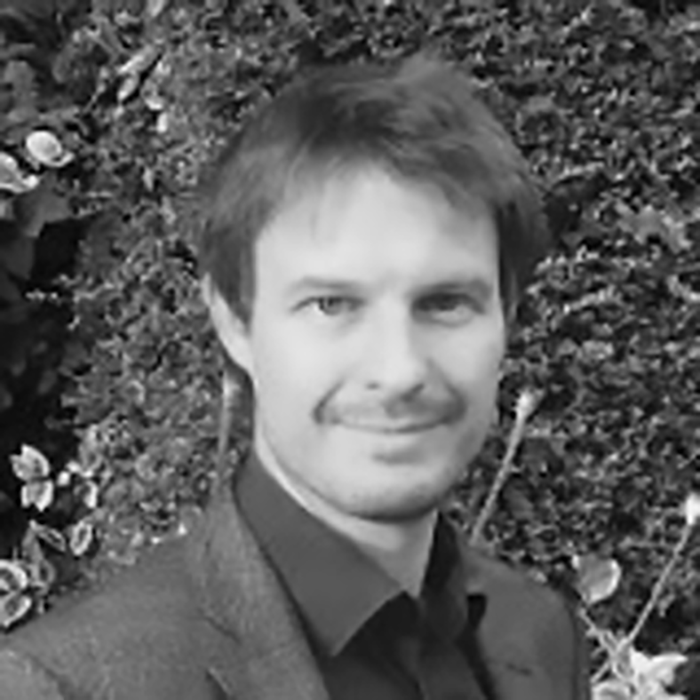 GREG TAYLOR
Film Editor
Greg spends a socially unacceptable amount of time in darkened rooms waiting for the next film that excites him as much as Jurassic Park did when he was 12. As well as reading too many books and watching too many films, he found time to advise two Mayors of London and a host of MPs, helping to give more power to people and neighbourhoods. He continues to watch and write about the national and global political scene with a mixture of hope and dismay. If he's not writing, watching, listening or reading, Greg is almost certainly planning his next trip overseas – all recommendations greatly received.